Search results for tag '
bwu

'

Showing results 151 - 157 of 157 matches
BWU: War Stories from the Winter Build
What will you find in the latest edition of the Bungie Weekly Update? Tales of Guardians felling Cabal with acrobatic grace and just a little bravado. Testimonies from the thankful souls that encountered the Fallen and were carried to safety by passing wayfarers. Transcripts of a Fireteam's last words. DeeJ also threw in a gaggle of screenshots, teased the Drawing Board's new direction, and announced the return of Ninja Justice. Go read! (It's local, too, of course.)
ncsuDuncan | Jan 17, 2014 11:48 pm |
link
---
BWU: Thankful Tidings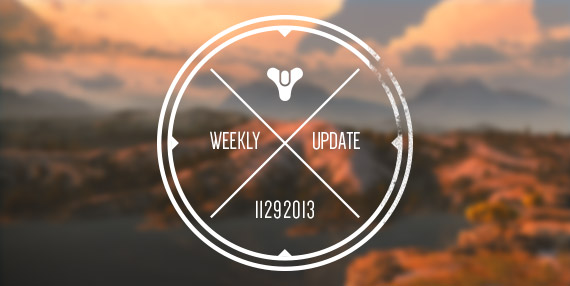 The latest Bungie Weekly Update is light on news, but well worth your time. Give it a read over at Bungie.net or here at DBO in our BWU Archive.
ncsuDuncan | Nov 29, 2013 07:11 pm |
link
---
BWU: Homework and High Fives
Put down your brand new Xbox controller (or your grody old one) and take a gander at this week's Bungie Weekly Update. The post is full of teases about take-home tests, exotic armaments, and unique equipment - plus a few new pieces of concept art!
ncsuDuncan | Nov 22, 2013 11:34 pm |
link
---
BWU: From the ashes and through the hourglass.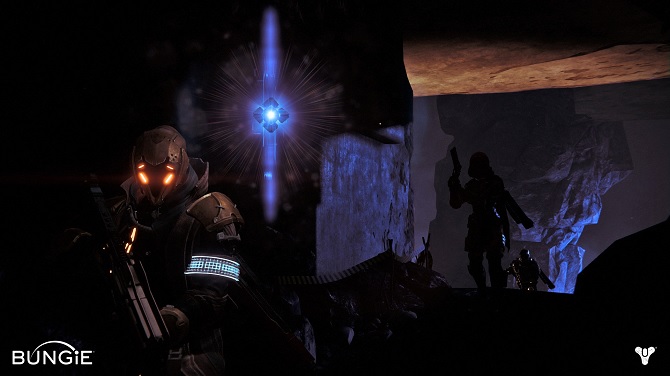 Every seven days, a new Bungie Weekly Update is unleashed (and quickly copied to our local archive). Today was that seventh day, and the latest missive contains a wide variety of tantalizingly vague anecdotes about the current state of Destiny multiplayer. Dive in, gawk at the trio of high-res screenshots, and revel in the glory of the newest Weekend Champion!
ncsuDuncan | Nov 15, 2013 11:02 pm |
link
---
Words for your eyes
If you don't have time to read the Bungie Weekly Update (either at B.net or in our own Weekly Update Archive) Greenskull has broken it down for you in visual form. 3 minutes will give you the skinny.

Claude Errera | Nov 10, 2013 01:42 pm |
link
---
The Weekly Update Goes Moon-ward One Last Time

Just as DeeJ, Urk, and the rest of the Bungie away team returns home from overseas, so to does the Bungie Weekly Update! After a brief recap of their jet-setting adventures, we get one last look at the Moon before that destination goes dark, with specific focus on the Accelerator environment we saw in the original Grognok demo and more recently heard about on last week's podcast. The Halloween pumpkin carving entires get some love, too, and even a couple Mail Sack questions get answered!
And, of course, the update is available in our local archive should you wish to read it over here.
Beorn | Nov 2, 2013 02:23 am |
link
---
Greenskull reads you the BWU
Ready Up Live's Greenskull walked through the first Destiny-based Bungie Weekly Update - I suppose if 2 minutes of summary is easier to process than 2,000 words on a screen, this video is for you. Take a look!
Claude Errera | Oct 7, 2013 04:35 pm |
link
---