Text on new Destiny poster *IMG*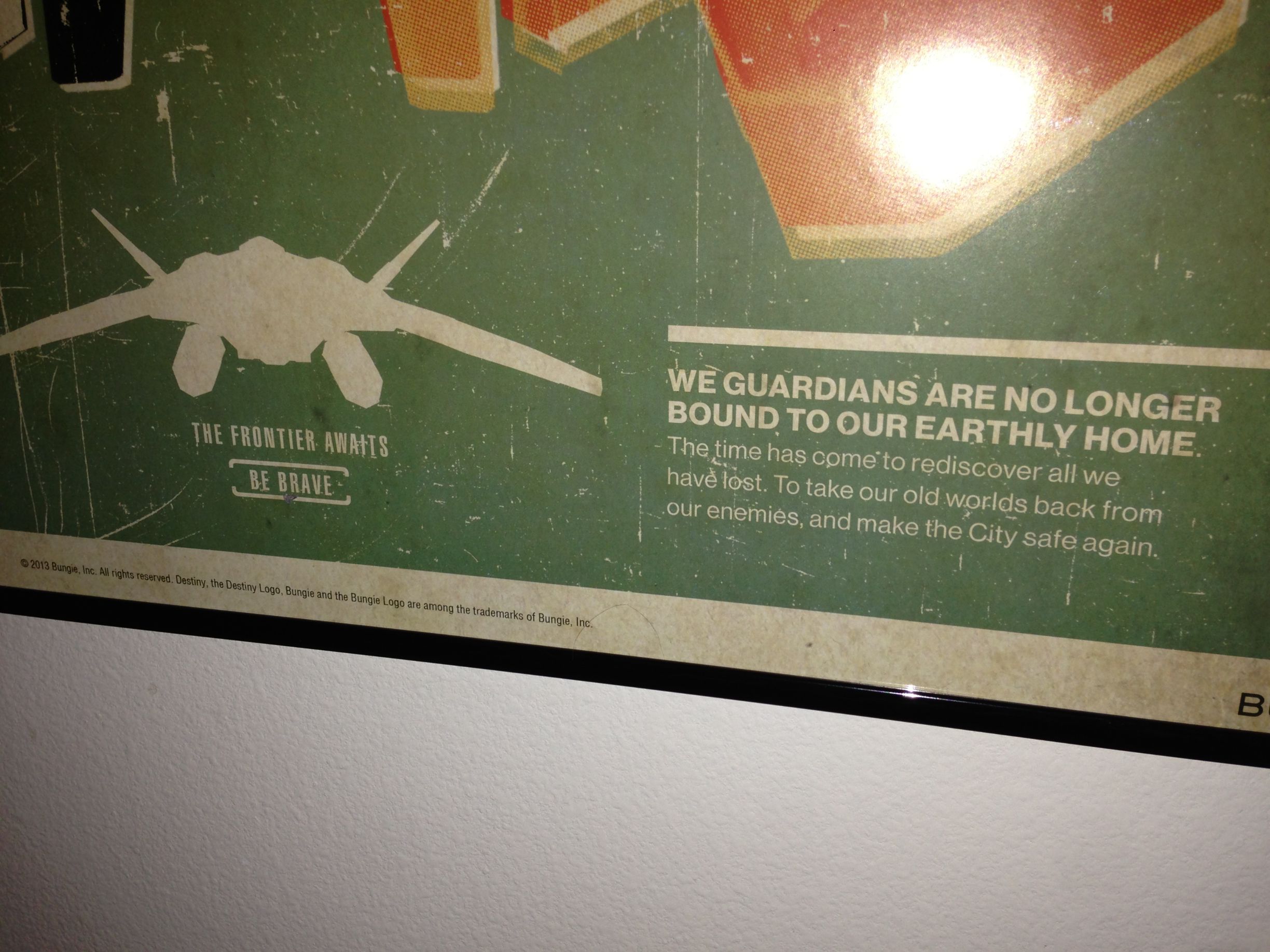 In case anyone was curious what the text says, mine came in the mail today:
WE GUARDIANS ARE NO LONGER
BOUND TO OUR EARTHLY HOME.
The time has come to rediscover all we
have lost. To take our worlds back from
our enemies, and make the City safe again.
---