DBO shirts for sale!
(DBO)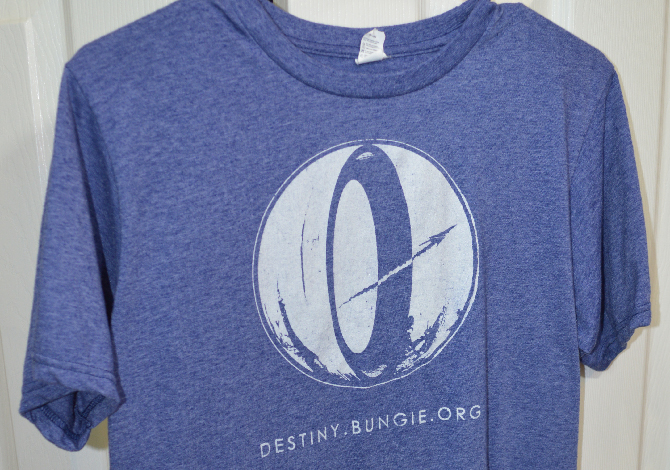 Sharp-eyed followers of our E3 coverage may have noticed some exotic loot being tested by the away team: official DBO shirts! Our friend kanbo put these together for us and now he's ready to take orders from the entire community. Here are the details:
The front design was created by GrimBrotherOne and Leviathan.

The back of the shirt has a small DBO logo printed under the collar. (Design by Dean Hofmeyer.)

The shirts are made of thin, preshrunk cotton with a comfort fit cut; we're really happy with how these feel.

The default color is heather purple (in case we all want to match at events like PAX) but you can also order in heather blue. Ink color is white.

The current shirt cost is $11.99 (plus $3 for shipping). Kanbo can offer this price only by ordering in bulk, so shirt cost and color availability may change in the future.

This superior tunic has a combat level of 35 and comes with a +2 style bonus.
You can order your shirt on kanbo's site, DownPixel.com.