Search results for tag '
Game

'

Showing results 26 - 50 of 98 matches
Destiny Levels Up... Differently This Time!
Destiny's Year One is about to leave behind levels associated with your gear. Game Informer says it well:
Players earn XP by killing monsters, completing missions, and turning in bounties, as has always been the case, but that experience now feeds directly into your level progression all the way from 1 to the new level cap of 40."
The article also touches on a revision to the loot-drop system: it will now check your existing gear so you won't keep seeing repeats and more. (Thanks Speed.)
Taken King Takes Game Informer
Destiny's new expansion will be this month's cover article for Game Informer. They'll be teasing out all the tidbits they learned from Bungie as time goes on at this hub page. We'll hit the highlights here in a moment, but just from their cover-reveal article once can gleam a number of things (as Speedracer513 points out), like new in-game cutscenes!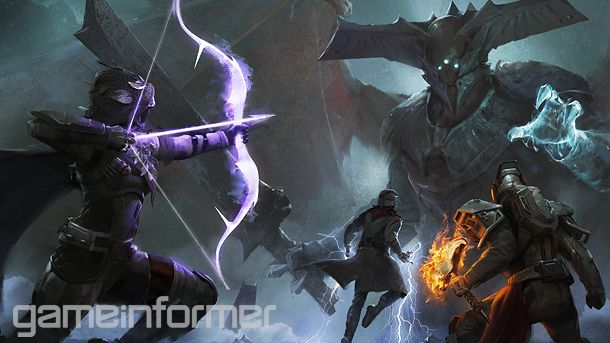 Fate of All Fools - got one yet?
Wow, we're behind on stuff. Sorry! This showed up a couple of days ago - the folks at Planet Destiny got together with Bkbunny87, whose husband was awarded the exotic gun 'Fate of All Fools' 6 months ago, far in advance of its release to the general public (you can earn a bounty for it in the Trials of Osiris now). Eric's story is a touching one - if you don't know it, swing by and read the details at reddit. But back to the news at hand! At some point in the past, the PD folks contacted Bkbunny87, and got access to her husband's account for a short time, to create some footage showing off how the gun performs in the Crucible. They promised not to release this footage until House of Wolves dropped, which is why we are seeing it now. What a great story - and what a great gun! Thanks, unoudid.
Destiny: Six Years in the Making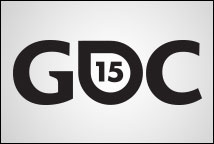 Gamespot has posted the recording of Chris Butcher's talk at GDC this year titled "Destiny: Six Years in the Making." You can watch it over on their site or on their Youtube channel, and here is Bungie's own description of the talk:
At Bungie, we built games based on the Halo engine for ten years. However, by 2008 it was beginning to show its age and there were many core systems that were ill-suited to a modern game development environment. For our new game, Destiny, we sought to develop an engine that would last us just as long as the Halo engine had. This talk will cover the six-year development arc of the Destiny engine, from inception to ship.

(Thanks to uberfoop for posting about it on the forum, even if I didn't notice until after the fact!)
The Quiet Destiny and Its Evolution

We haven't been able to catalog every article that's sprung up about Destiny since its release (I keep getting distracted at work checking out every dark office I walk by for tinkling sounds and blue lights, sorry) but here's a couple of decent ones from EuroGamer that DaDerga pointed out to us. The first discusses Destiny's quiet moments and some of the awe to be found therein. The other is a technical summary of the changes Destiny went through between it's first gameplay reveal to what's in your hands. Enjoy!
Pre-order Crossover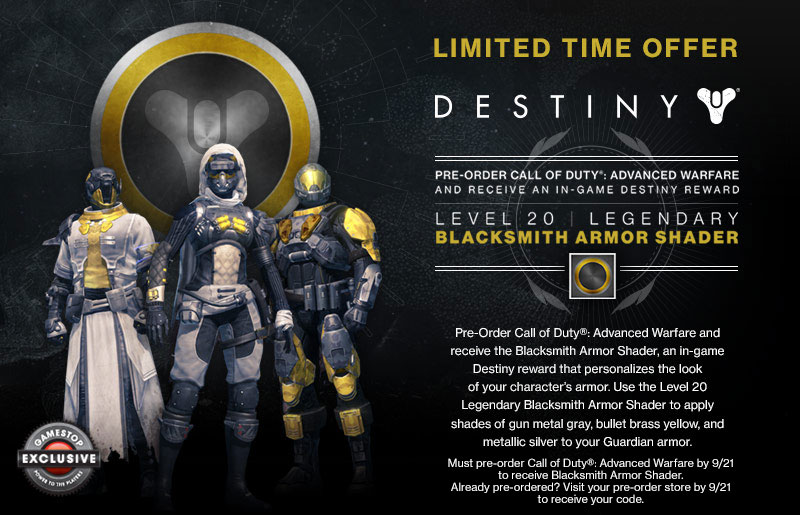 GameStop's latest incentive to drag your money towards them involves an exclusive "Blacksmith" color shader for your Guardian. Get it by pre-ordering Call of Duty: Advanced Warfare... Wait, what? Thanks, INSANEdrive.
Gameplay from Gamescom
You may have already seen pieces of this, but here's a gameplay video that fell through the news-cracks last week. There's definitely some fun moves in here ready to be recreated in Septemeber!
Thanks, INSANEdrive.
Gamereactor Interviews DeeJ
Gamereactor interviewed DeeJ at Gamescom about some things to expect in Destiny when it launches. Interesting information in there, such as the confirmation of checkpoints in Raids, but the checkpoints won't last forever.
Destiny Launch Gameplay Trailer
SigbiasSilva pointed out the Official Destiny Launch Gameplay Trailer posted by Bungie today. Can you believe the game launches in less than three weeks? Thanks SigbiasSilva!
Eurogamer Discusses Destiny's Potential Issues

Eurogamer sat down with Jonty Barnes and Jesse van Dijk at Gamescom to mostly discuss concerns the community has about the game, although the article is sprinkled with some new information. Thanks DaDerga!
Fallen Got Run Over By a Sparrow
Gamestop posted a video of the exclusive red Sparrow you get for pre-ordering on youtube. Not anything new really, but if your pre-ordered from Gamestop you can see in detail what your ride will look like.
'Shotgun blast to the face beats just about everything'
Playstation Access sat down with DeeJ at Gamescom to  discuss the beta as well as the future of the game. Some interesting tidbits in there, including that Destiny will launch with 10 competitive multiplayer maps!
The Dark Below

Before he was DBO-fied, Xenos let us know that Joystiq posted a little interchange with Bungie's Jonty Barnes, Director of Production, mostly concerning the first Destiny expansion, The Dark Below. There's also a few other details about the Beta, and how Bungie will keep upgrading and growing Destiny consistently as opposed to just releasing it, a few DLC, and moving onto the next project.
We're going to change the game after launch in a frequency that we think makes sense, and that isn't going to be dependent on The Dark Below."
Another Hands-On Preview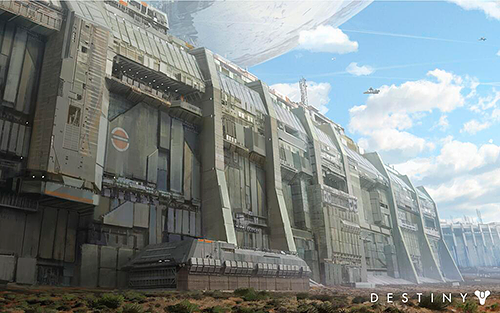 Xbox Achievements posted a short little write-up detailing their experience with Destiny at Gamescom. Nothing really new here, but if you're in a Destiny drought, here's a few more words to help keep the pain away.
Destiny: The People's Champion
Destiny may not have won any awards from critics or official awards at Gamescom, but it DID win one prestigious award: The People's Choice Award on IGN. Looks like some people are hyped for September 9th!
Gamespot Breakdown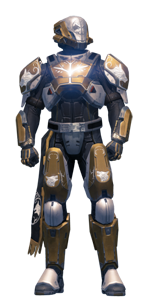 Ragashingo
posted
(and Tweeted at us - the nerve!) a
new article at Gamespot
that reviews Destiny's Crucible gametypes (Control, Clash, Rumble, Skirmish, Salvage) alongside some new-ish screenshots and renders, not to mention some snippets from Bungie's urk and Derek Carroll. If you're behind, here's an easy way to catch up!
The Crucible Awaits You
Bungie unveiled a new multiplayer trailer today at Gamescom! And GrimBrother IV and UnrealCh13f let us know about it on our own forums.
Pushing the Activity Boundaries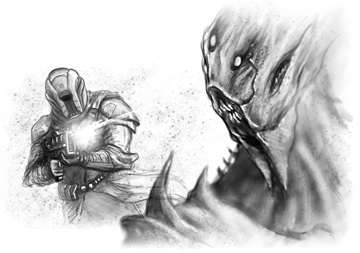 Our forum is alive and kicking with tons of fun Beta activities; here's a small rundown.
What to expect from the Destiny beta

Eurogamer sat down with DeeJ to suss out what's coming in the Beta - there's some fascinating info in there, so be sure to read it before you start playing! Thanks to Xenos for letting us know!

Official Destiny Gameplay Experience Trailer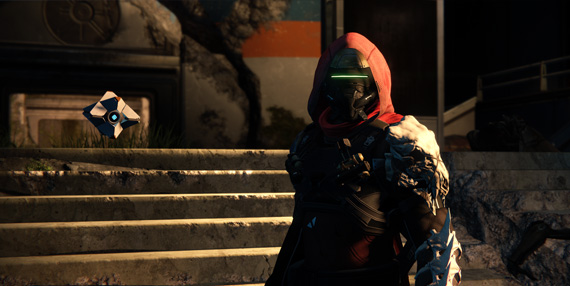 There's a new trailer in town, and it's over at
bungie.net
, featuring a rundown of the Destiny gameplay experience delivered by none other than Bungie's co-founder Jason Jones himself. Lots of new footage to pore over, from character creation to ingame cinematics. Go feast your eyes and join the discussion in
our forum
!
(hat-tip to Grim IV)
Get to E3 this year - on someone else's dime

If you live in the UK (or Ireland), GAME might be able to get you to E3 - they're offering an all-expense-paid trip for two in a giveaway that requires you only to do some tweeting (and following). Nice! (When I mentioned this on our forum, Doooskey pointed out that EA was offering a similar deal here in the US, as well... sign up!)

Bungie's Date with Destiny

Eurogamer has released another Destiny article - but this one looks more at the studio behind the game than at the game itself. It's a pretty interesting read, covering ground not really covered before. Bungie has been on its own before (in the 90s), and it's been wholly owned by a much bigger fish (when it was a Microsoft subsidiary), and it's now somewhere in the middle; it's beholden to Activision (simply by dint of the huge amount of cash poured into the studio from Activision coffers), but it's still its own company, capable of making decisions it couldn't make while part of Microsoft. Eurogamer tried to get a handle on how this is working - go give it a read! Credit, almost inevitably these days, goes to Xenos for the find.

Eurogamer sees Diablo in Destiny

Eurogamer thinks there are definite parallels between Destiny and Diablo - go see what they might be! Thanks to Xenos, who hasn't been mentioned on this front page since yesterday.

Being True to Themselves

Gamereactor put up a meaty summary of what they saw at Bungie's headquarters - definitely worth a read. Great quotes from Bungie employees, great breakdowns of the info they were shown. Go see. Thanks, INSANEdrive.

Eurogamer: Destiny is Halo... but better.
Eurogamer has both a video preview and a written discussion of what was good (and maybe not so good) about what they saw recently - they sort of felt like Destiny was Halo Plus. Go read, go watch. Thanks (of course) to Xenos.