Search results for tag '
Game

'

Showing results 51 - 75 of 98 matches
Gamestop 'Exclusive' Pre-Order Sparrow
Gamestop has a new Destiny pre-order "exclusive" today: a quicker, faster, more durable, specially-painted Sparrow (and apparently it's back to "Sparrow"). petetheduck found the news over on GAME.co.uk, and JDQuackers was quick to notice some important small-print in our forum stating the limits of the exclusivity. It sounds like the pre-order bonus will grant you a quickly-upgraded Sparrow that everyone else can obtain by end-of-year. You can check out the 40-second ad spot here:
January GameInformer Article now free for everyone

If you missed GameInformer's January 2014 article because you didn't have a subscription, you're in luck - GI has released that article to everyone, for free. Awesome! (It's a really good read, and contains a boatload of info we haven't seen elsewhere. You've probably seen most of the content now via third-party sources - but here's your chance to read the actual article.)

Community Game Night 3/6/2014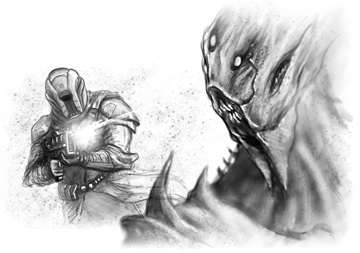 Xenos is looking to assemble some Bungie-lovers this Thursday on Halo 3 ("Arguably the greatest Bungie game ever made." - Leviathan Magazines), so clear your schedules and join some friends or friends-to-be in the chaos! There's nothing like bonding while you get picked off by a BR or surprised to death with dual Maulers.
Digging out the hidden pearls

Gamespot has pored over the various details released about Destiny in the past few months, and pulled out seven facts that they think you may have missed. Go read their summary, and see how many you already knew!

Games has your Destiny Deets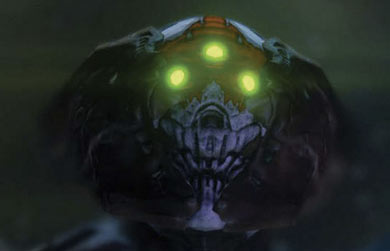 If you're looking for the next info drop, swing by
Gamesâ"¢ Magazine
- they've got a nice 8-page spread on Destiny in their January 9 issue. There's not a boatload of new info - but it
is
a nice summary, and the pictures ain't bad at all! (If you're looking to buy a digital copy, and you're not in the UK, you might have trouble with both the Amazon and iTunes options... but Google Play works nicely.)
Progressing your character without throwing it away

Tyson Green gave another interview to GameInformer; this one focused on how your character will progress in Destiny. It's a great read. Thanks, Mr Daax.

Game Informer Podcast with DeeJ and Urk

Game Informer's December Destiny coverage continues today in the form of a 45-minute podcast with DeeJ and Urk. Big thanks to Xenos for dropping a link in the forum, too!
The Big Decisions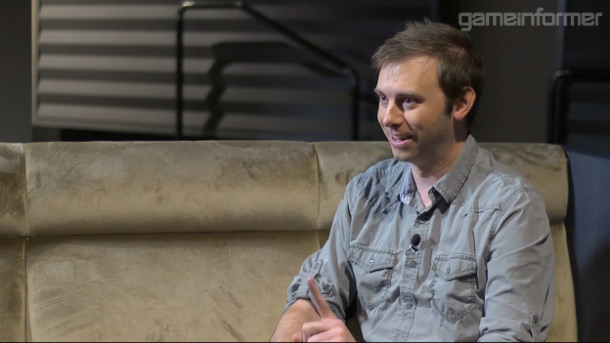 "We don't want to be constrained. We just want to make awesome stuff."
Technical Art Director Ryan Ellis gave an interview to Game Informer in which he describes the growth of the team (and the evolution of the gameplay - did you know Destiny started as a third person shooter?). Go give it a watch! Thanks, Xenos.

Beautiful Reasons to Haul Uranus Around the Solar System
Bungie art director Christopher Barrett is back with the Game Informer crew breaking down the incredible locations you'll visit around the solar system when you pop Destiny into your disc tray. No word on whether or not GI can be held legally responsible for the damage my drool has now caused my laptop keyboard. Thanks a lot guys. Anyway... GO CHECK IT OUT!

The Music of the Spheres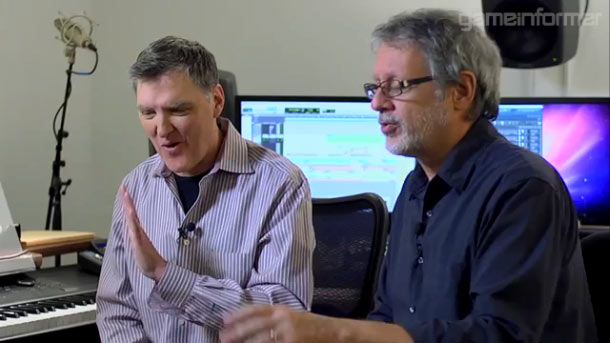 Game Informer continues to unveil the wealth of Destiny content they generated from their recent visit to Bellevue - the latest piece is
a video interview with Marty O'Donnell and Mike Salvatori
, discussing the music of Destiny and the collaboration they were able to enter into with Paul McCartney. Go watch. Thanks to Zero for
the heads-up
.
Christopher Barrett talks enemies with game informer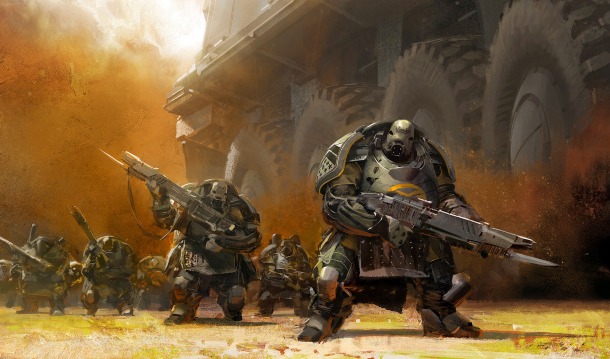 Xenos
mentioned in the forum
that Game Informer has published another Destiny feature, this time focusing on the various enemy factions found in Destiny. There are a few new tidbits about the look and feel of each, plus some hints about spaces we might see them inhabit.
Go read!

Destiny will treat gamers like adults

Tyson Green (who came to Bungie from the Myth and Halo communities oh so many years ago) is the subject of the latest Game Informer interview - and his points are truly fascinating! He's the Investment Lead for Destiny, and it's his job to keep you coming back for more. He tries to explain where inspiration has come from other games, and where he feels that other games haven't gone far enough. He directly addresses multiple concerns mentioned on our forums (and elsewhere) - I STILL don't fully understand how it's all going to work, but I'm heartened to know that Bungie understands what makes me nervous, and is actively thinking about those things. Go watch for yourself! Thanks, Xenos.

You Might Not Know it, but Lars Bakken is Competitive

Game Informer sat down with Lars Bakken, design lead on Destiny, to talk all things multiplayer (well, some things). Lars talks about design philosophy, mechanics and how Destiny compares to Halo. If you're not the video type, Ragashingo put together a list of key information.
Destiny featured on the January cover of Game Informer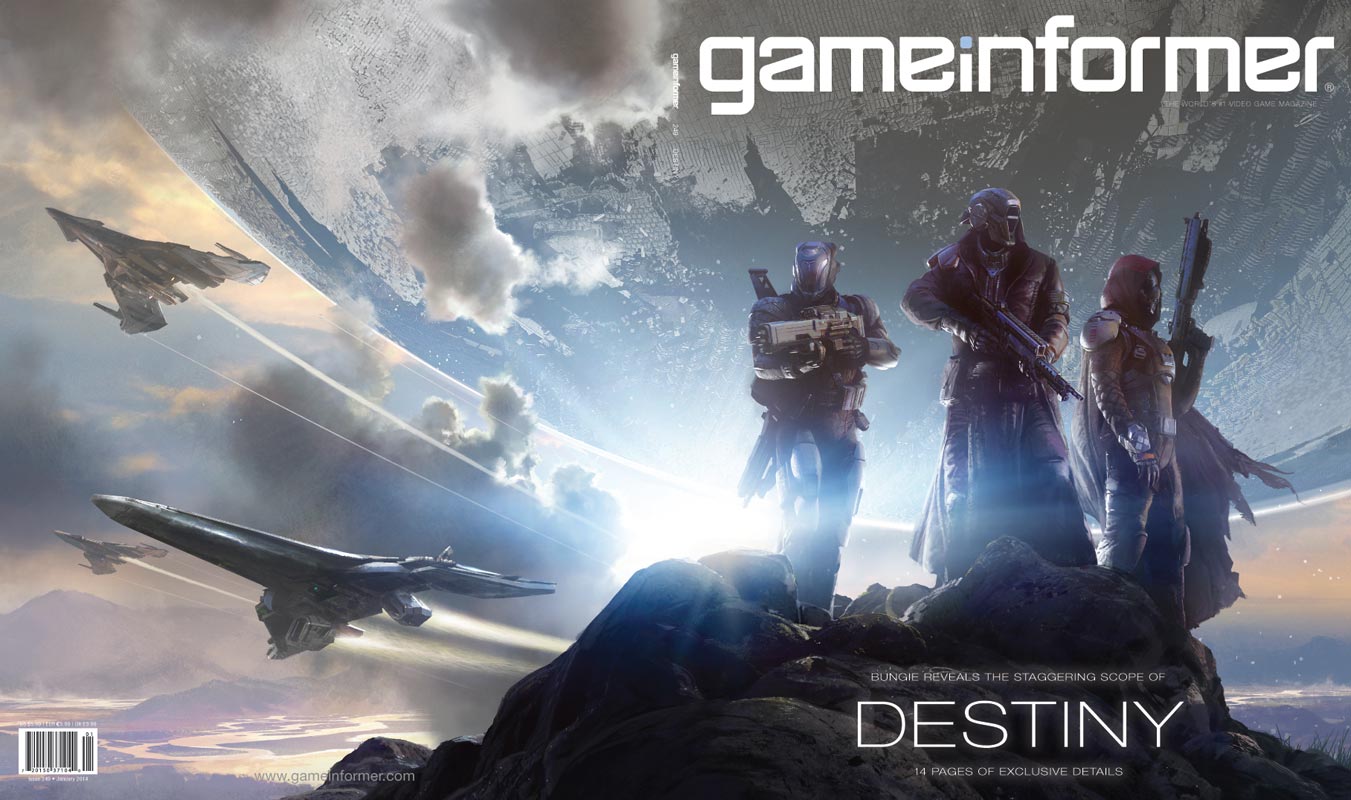 Game Informer revealed today that their January cover will sport three of Destiny's Guardians venturing out from beneath The Traveller. The announcement teases some of the questions that have been simmering among the community for a while, and the accompanying preview video has some new visuals to whet your appetite for the full issue. Go feast your eyes! (Man, am I hungry.)
Bridging the Graphics Divide
"In fact, at times I'm challenged when I look at something on a big screen and I think, 'was that current or next-gen?'" Osborne added.

Eurogamer spoke with Urk about how Destiny looks on current gen and next gen, what the differences are, and if the current gen is left in the dust. What he has to say sounds promising, no matter what console you're gearing towards. Urk even dropped a line on the same subject in our own forum earlier this week!

DBO Game Nights: Halo, MNC, Pathfinder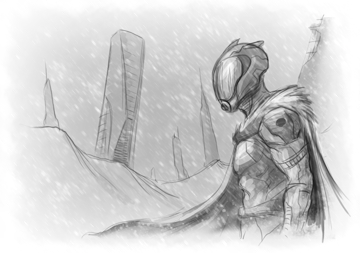 When the Destiny beta launches and you venture out beyond the safety of the last city, you'll want to be certain that the Guardians on your fireteam have your back. Join us as we strengthen our hand-eye coordination and practice comm etiquette through the latest round of DBO Game Nights:
Looking for a Game Night thread? Want to host your own Game Night? Be sure to check out the Recruitment category of our forum!
Bungie.Org Community Playdates
Awesomely organized by our community members, there are a couple of chances this week to play with friends or soon-to-be friends. Be sure to check these forum posts to to see how to join in on the fun and if there's been any updates/changes.
Tonight:
Kermit's Halo 4 Co-op Night - get partnered up with those you may not play with regularly and take a stroll through a campaign level. If you get somebody like Stephen Loftus on your team, you're guaranteed to learn something about the game you never even imagined.

Thursday:
(Now let's see... Did I mention Halo 3, the Return of the King of the Halo trilogy, is free? Well... It is. NOW GO.)
Gameplay Trailer: The Moon
Bungie released a new gameplay trailer today, focusing on the Moon, the Hive, and a new trio of Guardians. What are you waiting for? Go check it out! We'll wait... There's also a post on Bungie.net with some new Moon-themed wallpapers for your viewing pleasure.
Destiny Box Art Revealed (And New Trailer Incoming)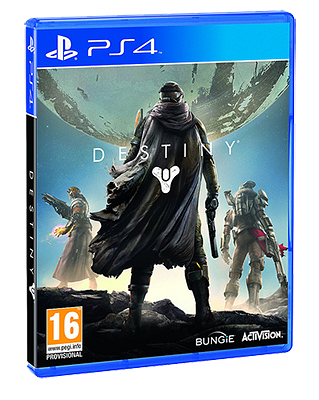 It would seem this is going to be a busy week! DeeJ stopped by the PlayStation EU forums in the wee hours of the morning to give us our first look at the Destiny retail box art. In addition, it sounds like we'll be seeing a new gameplay trailer tomorrow and maybe even some pre-order announcements as well. Join the conversation in the forum and let us know what you think! Thanks to Hedge for the heads-up. [update!] Looks like Bungie will be taking us to The Moon tomorrow. Hat-tip to ZackDark in the forums.

Speculation Saturday #5: The Gameplay

Saturday? Sunday? Same thing, right? Ragashingo ends the first run of Speculation Saturday (until there's more to dissect in the future) by shifting gears and throwing the spotlight on Destiny's actual gameplay: Combat, A.I., Fireteams, and all that jazz. Go tell him how wrong or right you think he is!
Well, SOMETHING will be there.
Mr Danger pointed out a tweet from Eurogamer Expo suggesting that Destiny CONTENT would be at the Expo, though playable Destiny would not. His best guess? The Fallen Statue from Gamescom. (A good guess!)


GameOverCast Corners DeeJ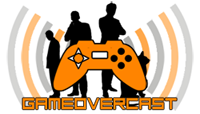 The crew from GameOverCast were able to grab some time with DeeJ during Gamescom - and they've included the interview on their latest podcast. DeeJ does a masterful job of deflecting all the specific questions while still providing some tasty content, and reminds you why Bungie's being coy in the first place. It's worth a listen! (The podcast is nearly 2 hours, and the Destiny content begins more than halfway through - but they're giving away a bunch of cool stuff, including a Tritton headset - so you might want to listen to the entire thing.) Thanks to radarhead for letting us know on our forum. (His post includes an iTunes link if you'd rather listen there.)

Urk checks in with AusGamers

Eric Osborne
had a long talk with AusGamers
at Gamescom last week - go see what they touched on!
Big Entertainment

Pete Parsons spoke to GamesIndustry International - it's a great interview for showing how high Bungie is shooting with this IP. They're not planning to build the next game - they're planning to build the next DECADE of games, and they're pretty excited about it. (Our forum is a bit skeptical, all told - but maybe that's healthy. Make 'em earn that respect!)

Inside Gaming talks to Urk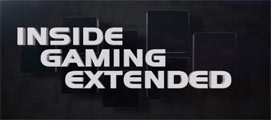 Another interview recorded at Gamescom has surfaced (thanks,
Xenos
) - the crew at Inside Gaming took some time to talk to Eric Osborne about the crowd-pleasing awesomeness of Destiny (340,000 attendees at Gamescom this year, baybee), and what should be lighting your fire. Definitely worth a watch!