Search results for tag '
beta

'

Showing results 26 - 37 of 37 matches
Blind Watch Walkthrough, Gameplay
There is a new Crucible map on display at IGN - this one is called 'Blind Watch', and is set on Mars. The Lars Bakken-narrated walkthrough is embedded below (thanks, petetheduck), but you can also see gameplay linked on the IGN page describing this map. Study these well, and you'll be prepared for battle when the Beta begins!

Public Beta Launches July 17th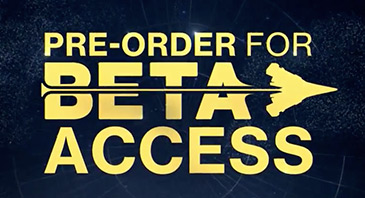 Destiny is big news at the Sony E3 Press Conference, and the hits keep coming with the announcement that the Destiny Public Beta will launch on Thursday, July 17th for PlayStation consoles. We'll keep you posted about the official start date for the Xbox Beta when we have something to report.
Playstation users get in early
INSANEdrive noticed that an ad at Gamesradar announces a four-day exclusive period for Destiny Beta players using Playstations. Not as long as some thought... but maybe enough for hardcore fans to help make up their minds on which platform to buy?

Test Ride Your Guardian This July
Earlier today Gameinfomer reported that Activision's quarter earnings call mentioned that access to the Destiny beta would begin in July. Bungie later confirmed the news and promised that an exact date would be announced at E3.
My excitement is building! (Thanks to ncsuDuncan for the Activision slides and DaDerga for pointing out the GI article).

Celebrating the PS4 launch.
The Playstation 4 has finally launched, and Bungie honored the event with some brand new in-engine footage and very exciting news for the PlayStation Nation: When the Destiny beta launches in early 2014, it will be available first on PS4 and PS3. Tough break, Xbox fans.
Because Why Have One Article When You Can Have Two?
IGN has also posted a chronicle of the rest of that interview, this one covering much more breadth. There's a lot of reiteration on previous topics, but it's interesting to read about Bungie's perspective on the GTA Online troubles and negative connotations often associated with MMOs (not that Destiny is one, but it definitely borrows elements).
As our local Quantum Entanglement Communicator, Xenos, pointed out, the article says the Destiny Beta will be out in February... though I have no idea how IGN concluded that. Update: Yep, Urk just dropped a line in our forum that the Beta has no official release date yet.
Bungie Tweeting Destiny Beta Codes
If you don't follow the Destiny Twitter account, this week might be a good time to start because they're handing out a few Beta codes every day this week. Today's codes have already been posted, and there's no knowing when tomorrow's codes will drop, so you'll have to be quick and lucky!


Where Credit Is Due

On Tuesday, we linked to an IGN article containing comments from Eric Osborne about the Destiny Beta; it turns out the actual interview was done by Gamespot. Whoops! Check out their article for the full story.
More than a couple of maps
IGN talked to urk about the upcoming Destiny Beta - sounds like it'll be pretty expansive, in comparison to older beta programs Bungie has run.
The Destiny beta, in many ways, is being treated like a full product launch.
I'm drooling already! Thanks, Mr Daax.
It's Official: Destiny Beta Launches Early 2014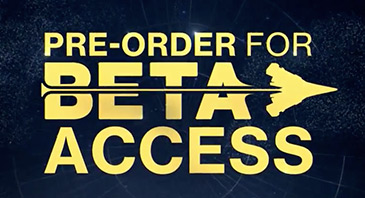 It looks like earlier reports were accurate and the
Destiny Beta is official
! Along with the Moon trailer, Bungie today announced that people who pre-order Destiny will receive a code granting them access to the Destiny Beta in "Early 2014". Once you receive your code, take it to
bungie.net/beta
to lock in your spot!
Retailers appear to be handling code handouts individually, but existing pre-orders should all be able to receive a code, even though you may have to go into the store to request one. Additionally, it appears that the beta codes are not tied to the same platform that you pre-order for, so you can purchase a next-gen copy and still participate in the Beta on your PS3 or 360.
I Beta web guy got yelled at.

A Reddit user noticed a really interesting sentence on the Destiny preorder site's news page (it's since been scrubbed) - apparently, on both the Canadian and UK versions of the site, at least until yesterday, there was mention of a Destiny Beta. On the UK site, it was just a link to a non-functioning page, with a 'Learn More' tag. On the Canadian site, the text invited you to "pre-order Destiny at select retailers and receive admission to the Destiny Beta". Again - all references are now scrubbed, which suggests that either this info was released early, or was a mistake altogether. Either way, it's a fantastic example of why you really, really, REALLY need to be careful what shows up on live versions of a website.

Psst... wanna test a game?
Yesterday, Dave Candland reminded people that if you're interested in beta-testing Destiny, swing by their Bungie Beta Tester page and sign up - trying other ways to get your hands on the game early will not be successful.