Search results for tag '
concept

'

Showing results 26 - 39 of 39 matches
It gets chilly at the Cosmodrome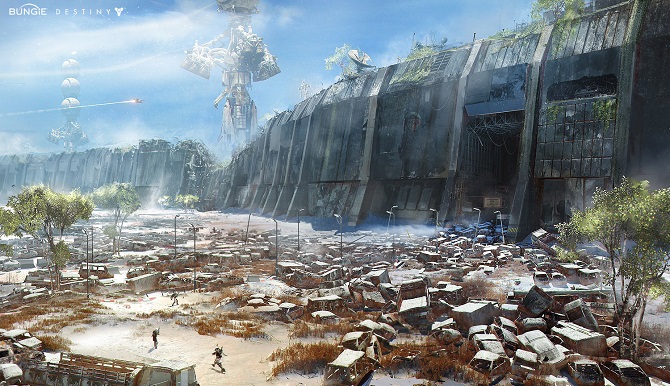 I believe this is the first time we've seen this piece of Old Russia concept art! It popped up on the personal CGHub page of Bungie artist Jess van Dijk. I hope those Guardians are wearing thick coats!
3D Fan Render - You NEED To See This.
3D-artist Javelin/Dustin Gagner shared his recreation of a piece of Bungie concept art from their GDC panel to the Bungie.Net Forums. You can check out more views and in-progress shots on his blog. Holy crap.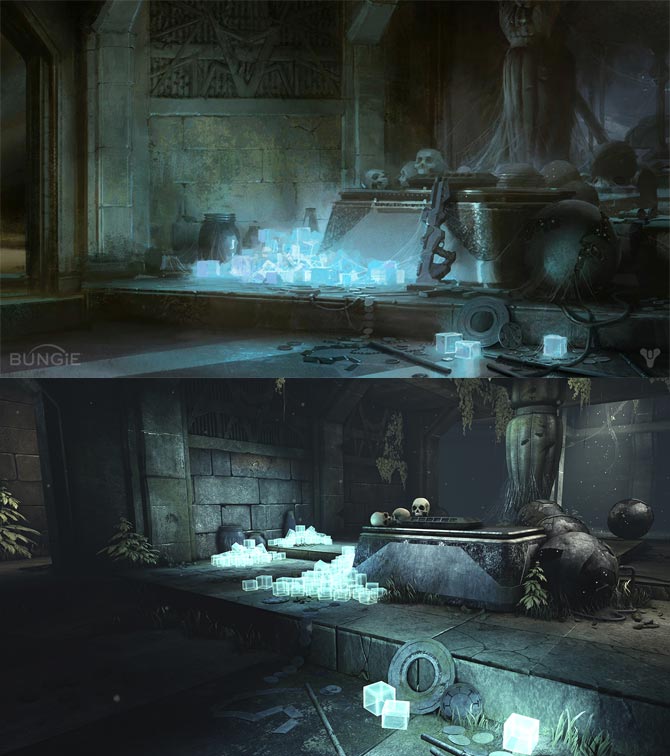 Back from the Wild and Into the Pixel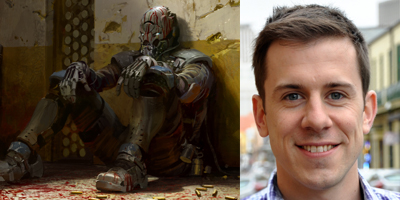 The Academy of Interactive Arts & Sciences has posted a very brief interview with Bungie artist Jaime Jones, whose piece "Back from the Wild" was included in the "2013 Into the Pixel" collection. Go read about his influences and advice!
Legends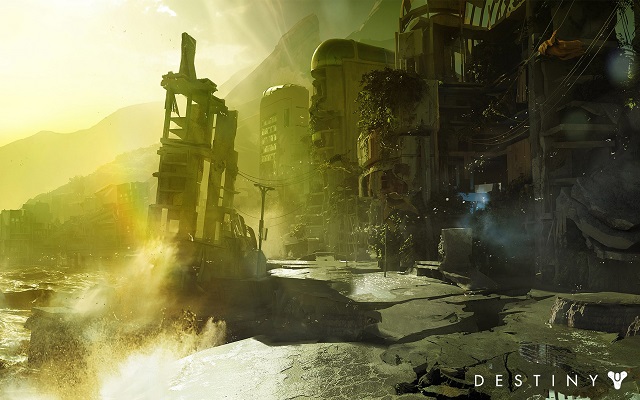 The official Twitter account for Destiny (and matching Facebook page) recently posted the above piece of concept art. We first saw it during the GDC presentation, but this cropped version doesn't suffer from the blurriness of a screengrab.
Legends are not remembered by the great deeds they perform, but by the bravery it took to achieve them.
What dangers await us in these eroding ruins? (Thanks, Xenos.)
A Trained Eye
Bnet user thesharpspoon pointed out a few screenshots of some characters that you may have missed (I know I did) from the GDC Character Development trailer.

...and lots of pretty pictures.

Progress is slower than expected, but it's happening - we've added
the new concept art
seen in last week's GDC talk to our Galleries collection. There are a number of other galleries in the pipeline, but it's unlikely they'll go up today - it's Easter, after all. Soon!
Slideshow Screengrabs
While it's unclear if we'll get the actual powerpoint file, NeoGAF user Deadly Paw has the next best thing: a comprehensive collection of screengrabs from Bungie's presentation. Nice! (Don't forget, you can still re-watch the actual video on GameSpot.)
Pretty Pictures from GDC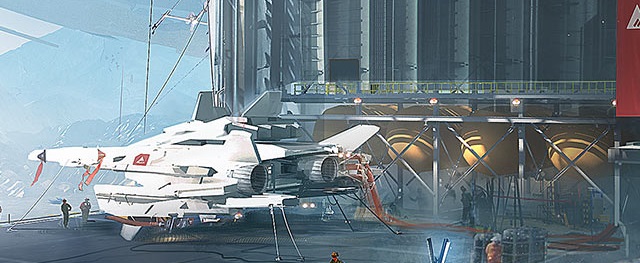 Looks like the Destiny concept art gallery on Bungie.net has been updated with a handful of new images from the GDC presentation. Adorn your desktop with these beautiful images!
DBO Challenge, Week 3: Musical Concepts

ncsuDuncan wrapped-up Week 2 and kicked-off Week 3 of the DBO Challenge last night. This week's assignment: Choose a piece of Destiny concept art along with a selection of music, then write a short paragraph or poem to help combine the two. There's also a bonus raffle for two lucky participants this week! We already a number of submissions in the forum, and the deadline is next Tuesday at 6:00 pm EDT, so be sure to submit your selections!
Destiny OST - Be Brave Remake

nRGmusicproduction recreated the music from the Destiny PS4 reveal trailer using Reaper. MathChief11 combined the recreated music with a sideshow of official and fan-made Destiny art - very cool!

New Destiny Concept Art?

Postmortem noticed a couple of new images created by the same guy who whipped up this piece of Destiny concept art - do these give us an idea about Destiny locations (and an enemy), or are they just personal work by the artist? (Original links are here and here.) You decide! Update: looks like they're just personal work. Bummer! (Thanks, WestCoastRonin.)
Polygon interviews Joe Cross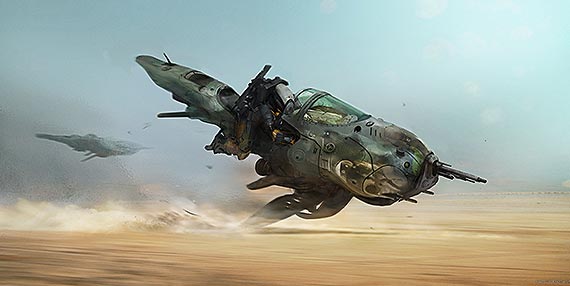 This morning, Polygon posted a short piece on concept artist Joe Cross. The article focuses on his work on Dead Space 3 while at Visceral Games, but also mentions his new job at Bungie creating concept art for Destiny. Sounds like we'll see a lot more Destiny art from Joe in the future, and judging by the Pike above it's going to look great!
Fallen thrones need extra armrests.
In case you missed it, DeeJ
posted
the Playstation 4 announcement on Bungie.net - along with
a new piece of concept art
! Four eyes, four arms; I'm beginning to sense a theme here...
Straight from the source.
In addition to today's ViDoc, Bungie has released a wealth of new Destiny content at various official pages:
Enjoy!