Search results for tag '
day

'

Showing results 26 - 40 of 40 matches
Happy Holidays, from Bungie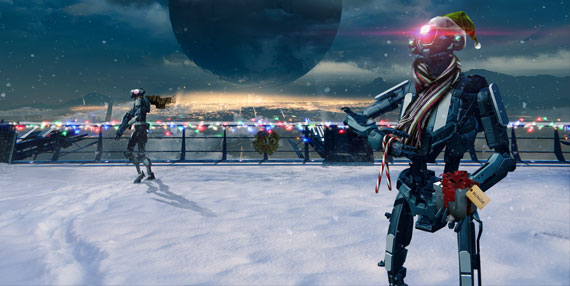 The Bungie Community Theatre
is back
, wishing all a happy holiday season! Stop by Bungie.net to catch a dose of DeeJ's wicked rhymes and pore over some fresh new clips of gameplay. Hat tip to the ever-prompt Xenos
in our forum
.
The Traveler Is Coming to Town!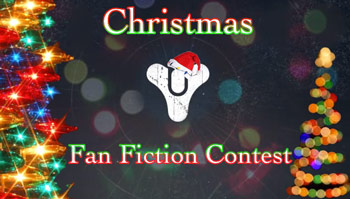 Ragashingo dropped by the forums with a holiday-themed writing assignment: he's hosting the "First Annual Destiny Christmas Fan-Fiction Contest". Go check out his post, and be sure to get your entries in before midnight on the 24th!
Speculation Saturday #5: The Gameplay

Saturday? Sunday? Same thing, right? Ragashingo ends the first run of Speculation Saturday (until there's more to dissect in the future) by shifting gears and throwing the spotlight on Destiny's actual gameplay: Combat, A.I., Fireteams, and all that jazz. Go tell him how wrong or right you think he is!
Speculation Saturday #4: The City

... Or "Speculation Sunday" for some! Ragashingo
shows us
the lay of the land with an eye on the Last City of humanity, our last bastion of hope! Even if you don't feel like contributing to the discussion, this is still a great way to catch up on the subject and get some brain-candy for your Destiny daydreams.
Speculation Saturday #3: The Fallen

Ragashingo is back again with his series, this time examining the enemy of the Guardians we know most about: The Fallen. Go dive into the thread he's started and add your own theories!
Speculation Saturday #2: The Fall

Ragashingo continues his weekly tradition (cereal, cartoons, AND wild speculation - how could Saturdays get better?) with a new focus: the why and wherefores of the Solar System's infamous fall after the Golden Age (which was last week's focus). Go read his posts to get caught up on the facts and some of his own interpretations and then jump in on the fun yourself!
Speculation Saturday #1: The Golden Age
Destiny is a universe filled with mysteries for us to uncover, but why wait for the game to release to start unraveling the unknown? Ragashingo put together a speculation thread that takes a closer look at our mysterious past - grab your deerstalker hat and join in on the conversation!
The Mail Sack Awaits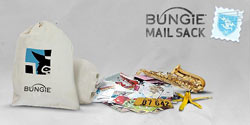 The Mail Sack is now
open for questions over on Bungie.net
! Apparently tomorrow is Bungie's internal Bungie Day celebration, so perhaps some queries about the festivities are in order. If you have them, now's the time to ask any questions you might have about life on the other side of Jerome's desk!
Seven challenges. Seven prizes.

Bungie Day is here, heralding the midpoint of Bungie Week, and with it comes a handful of short-fuse contests on the Bungie.net forum. Time is short - the deadline for submissions is TODAY. (Presumably midnight Pacific time, though you might be able to squeak by with an overnight entry.) Submissions will be judged by DeeJ's fellow employees, and each winner will receive a Destiny poster signed by Team Bungie. There are seven contests to enter, so visit the threads below for details on how to craft something legendary for each one:
If you were hoping for more on Bungie Day Actual, keep in mind that this year the festivities have been stretched to fill an entire Bungie Week:
Though today may be Bungie Day in the traditional sense, the event will continue beyond the Se7enth. And that is the Tru7h. Our celebration continues tomorrow, and tomorrow, and tomorrow.
Comforting words from Bungie.net! (Thanks, MrPadraig08.)
A unicorn setting mythology straight.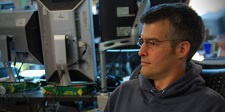 Bungie Week is in full stride, and IGN's Ryan McCaffrey has joined the celebration with Part One of his three-part interview with mythic Bungie co-founder Jason Jones. (Parts Two and Three will go live on Monday and Tuesday, so be sure to check back then for more of the story.) The article is a fascinating read, touching on Jason's role in the day-to-day operation of his growing company and how he approaches the design of a project as ambitious as Destiny. Discussion briefly moves to the legendary story of the Halo CE pistol and how Jason added some last-minute code to turn it into the deadly handcannon we love and fear. Blam! (Thanks, marmot 1333.)
Redefining Legacy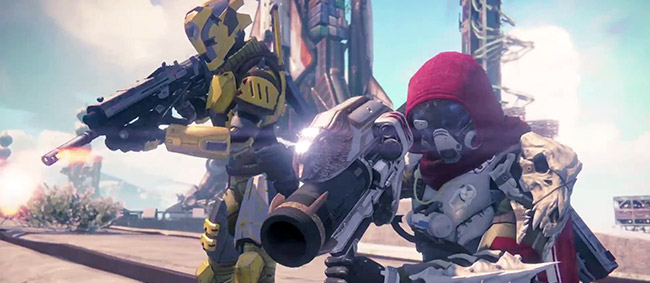 The first slivers of Bungie-blessed loot have begun to drop in honor or Bungie Day - err, week. Follow DeeJ's lovingly-crafted prose on a splendid scavenger hunt befitting any new Guardian. What can you unearth from the City's oldest denizens? Time will tell...
How many BungieDays are in a BungieWeek?

Everyone's favorite summer holiday is swiftly approaching: that cherished time of year when you can grab a nice, frosty beverage from cold storage, grill up a spectacular steak or two, and laugh maniacally as a giant slingshot hurls your enemies into the sun. Yes, I'm talking about Bungie Day - July 7th. IGN's Ryan McCaffrey certainly seems excited, and the official Bungie twitter account has been alluding to an entire week of celebration! If you're not Twitter-savvy (I'm looking at you, Claude), check out this thread on our forum for a quick compilation of details and rumors.
Wake me in seven days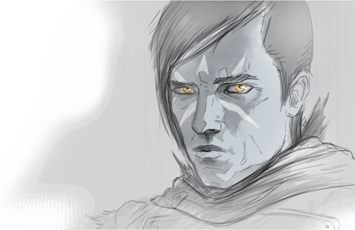 Today might have been light on Destiny news, but fear not, for Bungie Day is only a week away. What wonders await us on the seventh day of the seventh month? If you care to speculate, kidtsunami has a fun thread for you, or we can all just pass the time by staring at this awesome new sketch Levi made of "that guy from the trailer". (Click for full-size.)
Fan Art (Earth Gallery)
According to a Bungie tweet, submissions are now posted from the Earth Day Artist's Challenge we mentioned last week. The album is posted on Bungie's Facebook page, but it doesn't look like you need a Facebook account to view the pieces themselves. Go check it out and see how your fellow Guardians are planning to defend our home turf!
Brushing Up on Defense
We missed it on Monday, but Bungie tweeted about an Earth Day-inspired "artist challenge" that they have going on right now:
#EarthDay Artist Challenge! Draw your Guardian defending Earth. Submit art by 4/29/13 to Destinycommunity@activision.com #Destiny
– Destiny The Game (@DestinyTheGame) April 22, 2013
And in case you're looking for some inspiration (for the challenge or otherwise), be sure to check out this beautiful new previously-seen concept art that was tweeted today: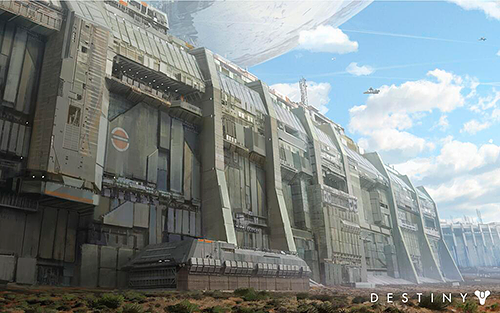 Enjoy, then go get those paint brushes warmed-up!