Search results for tag '
destiny

'

Showing results 51 - 75 of 95 matches
Sneaky, sneaky
With no fanfare, Bungie has updated their Screenshots collection - there are a few new pictures available for your viewing pleasure in their Destiny Media section. Check 'em out - they're purty! (All of these images have appeared on the web, in one form or another, in recent stories - it's nice that they're now archived at b.net.)


Games has your Destiny Deets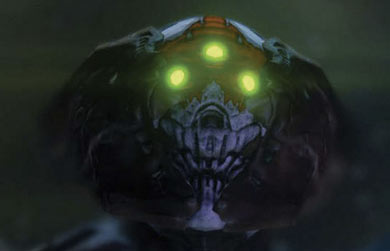 If you're looking for the next info drop, swing by
Gamesâ"¢ Magazine
- they've got a nice 8-page spread on Destiny in their January 9 issue. There's not a boatload of new info - but it
is
a nice summary, and the pictures ain't bad at all! (If you're looking to buy a digital copy, and you're not in the UK, you might have trouble with both the Amazon and iTunes options... but Google Play works nicely.)
Become A Legend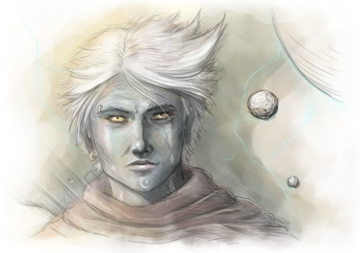 Destiny Author dropped by with news of Destiny Dispatch's Become A Legend Project. It's a pretty neat idea that will culminate as an eBook full of community fan fiction. If you like to write and you like Destiny, this might be for you - check it out!
I've Got the Whole Traveler in My Hands
Martin from Destiny Overwatch whipped up a few Destiny themed Xbox One controllers. If you're the type that likes to match your consoles accessories and your clothing, you might want to check out his faction themed controllers as well - go look!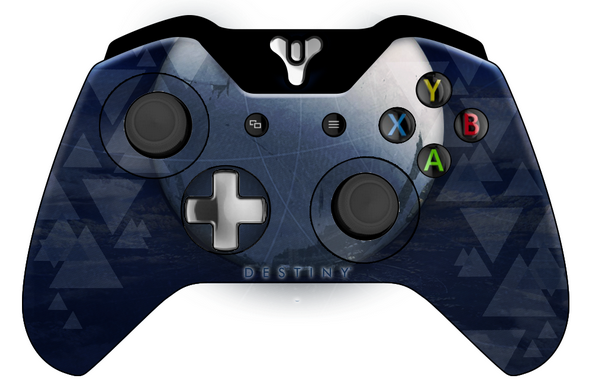 Fireteam Grisly & Destiny Dispatch Episode 10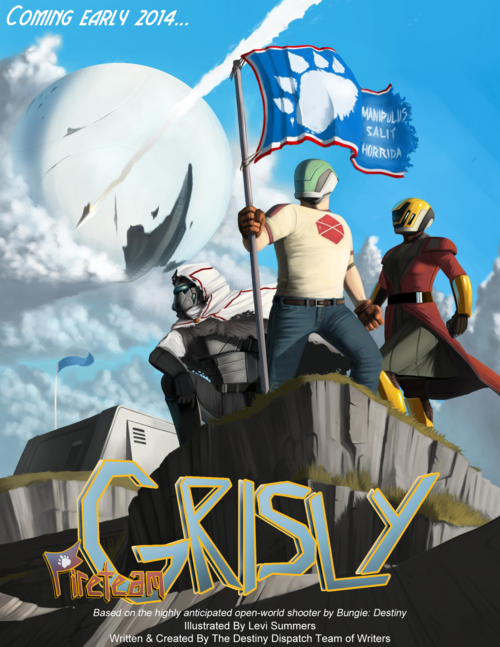 Destiny Dispatch
released a piece of art
for their upcoming webcomic, Fireteam Grisly. It's always great to see what the community comes up with - I can't wait to see what this is all about! We also missed the release of their
latest podcast episode
- the crew discusses the recently released Xbox One and PS4 and share their next-gen experiences. Check it out!
Exotic Auto Rifle: Arcus Regime
The romantic lines of its elegant design are a throwback to when crafting weapons was a labor of love."
Why are you reading this? Go look at a new gun. It's like a beautiful spaceship with a handle and trigger attached! Thanks GrimBrotherIV.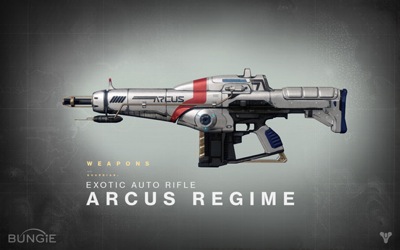 Destiny Updates Goes Lunatic
Destiny Updates has taken his time with The Moon trailer from earlier this month, and it paid off. I learned a few things, that's for sure.
Thanks for posting it on on our forums, Mr. Updates.
Destiny Updates breaks down the podcast
Destiny Updates took his time and broke down the Bungie Podcast - his summary boils down the hourlong discussion to an 11 minute series of highlights. As always, he's done a fantastic job of paying close attention and teasing interesting tidbits from Bungie's intentionally vague hints, tying together older info with new content. Go give it a watch!

Community Focus: Destiny Dispatch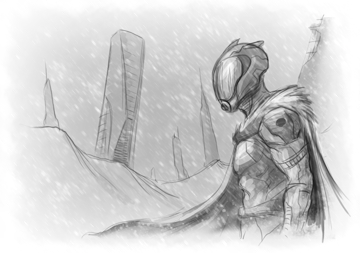 An article of skill most sublime, this came in just in time,
For if we do not have a post for every day, all that was good in this website will fall away.
So let us thank Deej for pointing it out, in these days of Destiny drought,
As well as this poet for lyrics so sweet, that the reader must be sitting upon the edge of their seat.
Though, if tomorrow you do not hear from me a peep... Claude has likely strangled me in my sleep.
DDD's August Destiny Recap

DattoDoesDestiny posted an August recap of Destiny news last week - if you feel like you might have missed some of the Destiny news that came out last month, this 6-minute video should summarize what we know, and help you feel comfortable that you're on top of the news to date.

Destiny Updates Takes a Gander at the Thank You Vid
Destiny Updates continues their in-depth analysis with their microscope aimed at yesterday's Community Thank You video. Teleporting, energy knives, and more insanity. I feel like we've seen more of how Destiny really plays in yesterday's quick glimpse than ever before.
Don't believe everything you read.
If you preordered Destiny at Amazon, you likely received an email today that included some information about a release date. (marmot 1333 posted the relevant portion on our forum this morning.) Before you get too excited... you should double-check the actual page at Amazon - in includes this tidbit, as well:


So... yeah. Take that June 30 date for what it is - an acknowledgement that it will be out in 2014. Sometime.
Destiny Updates: E3 Trailer Analysis
Destiny Updates stopped by our forum to announce his analysis of the E3 Gameplay Trailer - he walks through the trailer and points out all sorts of details you may have missed (I know I certainly missed a few). Go watch - and see what speculation inspires YOUR imagination!

Breaking Down the Clues
Destiny Updates stopped in to announce an analysis of the Destiny weapon/armor information screens, as shown at E3. Pretty nice rundown - check it out, you may have missed some of this!

Preorder One For Yourself
Xenos let us know that Destiny preorders are now available for the upcoming Xbox One at Amazon. If that's your platform of fancy, go and plop down some spacebucks!
B.net Community Focus: Destiny News

Destiny News is the center of
this week's Community Focus at Bungie.net
- go check out what Tim (aka Sam Hawks) has to say about why he started up a Destiny news site, and what he hopes to see in the near future! (And definitely
check out the site
, if you haven't. Lots of good stuff there.)
One Destiny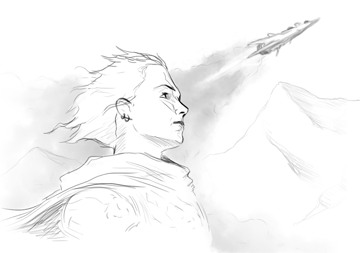 With the recent unveiling of the new Xbox One console from Microsoft, Bungie confirmed that Destiny will indeed be launching on four platforms: Xbox One, Xbox 360, PS4, and PS3. Not surprising, but still great to hear confirmed!
Brewing a new buzz at Bungie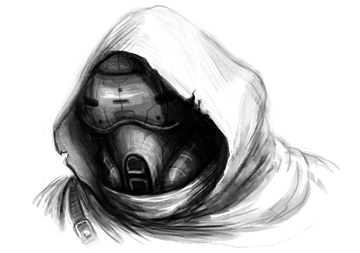 Over at Buzzfeed, Community Contributor HefferBrew put up a great piece about Destiny on their "Things We're Stoked For" feature. It's a great read and a passionate look at what one author hopes will be a new evolution in online gaming experiences. Definitely go and check it out!
Audiobook by RUL
Greenskull is back with video recapping and verbalizing much of the new Destiny content that Bungie recently added to their website. Go and give it a look and listen, and see what the RUL crew thinks!
Our Destiny Becomes Just a Bit Clearer
The great Guardians at Bungie saw fit to pull back the veil just a touch regarding their new universe, as they have begun beefing up the Destiny section of Bungie.net (they are not Bungie.org). Go and see for yourself new information on story, landscapes, and even some new enemy variants. Can it please be out already?! Go look!
Goodies and Questions at Destiny Forum
Destiny Forum is giving away a bunch of Destiny schwag (shirts, mug, poster) - and you can get in on the action by joining their community and telling 'em why you want it! The giveaway is open until May 15, so get over there! (While you're there, maybe vote in their 'What platform would you buy Destiny for?' poll - I find the results pretty interesting, myself!)

Guardian Radio Episode 11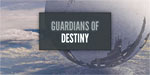 The Guardians of Destiny released episode 11 of their podcast show - the crew is joined by YouTuber MoreConsole to discuss the latest Destiny news, including talk of monetization and raids. Go listen!
Guardian Radio Episode 10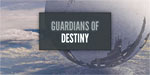 It may be a slow couple of weeks for Destiny news, but that can't stop the guys over at The Guardians of Destiny! They've released Episode 10 of the Guardian Radio podcast, clocking in at almost an hour and a half of Destiny discussion for your listening pleasure. Thanks to roland for a heads-up in the forum.
Guardian Radio v.5 for 4/27/13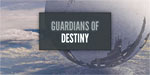 The Guardians of Destiny released the latest episode of Guardian Radio v.5 - the crew covers the latest Destiny news including recent information regarding Speed Tree technology and discuss a Destiny PC release. Go catch up on this week's Destiny news! Thanks, Cambone.

Guardian Radio .5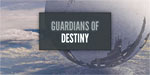 The Guardians of Destiny just debuted Guardian Radio .5 - a "bite-sized" podcast that covers the week's latest stories. This week the crew covers a few Destiny related articles, the latest Bungie mail sack and highlights what's been going on around the Destiny community. Go listen!