Search results for tag '
destiny

'

Showing results 76 - 95 of 95 matches
Guardian Radio Episode 8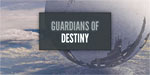 The folks over at Guardians of Destiny released their 8th podcast, like clockwork - must have been Tuesday yesterday! Topics include Joe Staten's interview with X360 magazine, last week's Mail Sack, and feedback from listeners. This one's 90 minutes - go listen! (And thanks, Cambone.)
Community Focus: Destiny Hub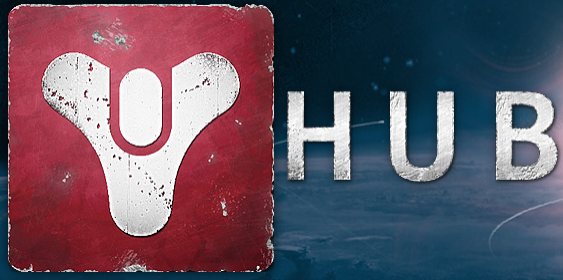 The latest Bungie Community Spotlight puts Destiny Hub front and center - the team talk about their reasons for creating the site as well as their goals moving forward.
The experience shouldn't end when you're not in game. Joining an online community can help you find like-minded players and expose you to more of what you love about the game.

Go welcome our newest family members and pay attention, they're on to something.

Guardian Radio Episode 7
Guardians of Destiny have put out their 7th podcast - this one continues the speculation based on the GDC content, as well as Craig Hardgrove's discussion of shooters and their draw. It's more than 2 hours (again). Go listen! Thanks, Cambone.

Guardian Radio Episode 6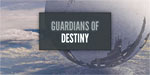 Guardians of Destiny have released their 6th podcast - Craig Hardgrove has become a permanent host on the show, which is fantastic. This episode looks closely at the GDC talk given by Chris Barrett and Joe Staten - great speculation! Thanks to Cambone for the heads-up.

Guardian Radio Episode 5

Guardian Radio Episode 5
is now out - as we
mentioned
a few days ago, the special guest is Craig Hardgrove, a member of the Mars Curiosity Rover science team whose Bungie cred runs deep...
very deep
. It's a great 'cast - go listen! Thanks,
Cambone
.
The Fract of the Matter
Mr Daax on our own forums brought up a very cool TED Talk video regarding the nature of mathematical fractals. The talk itself focuses on the fractal integration of African designs, but there is a particular section (approximately 10:50-14:00) that Destiny fans might find particularly interesting, especially those that involved themselves in the latest Destiny ARG. If you are wondering about geomancy and geomantic symbols, this is a very cool video to check out! Might we see more patterns like this creep up in Destiny's future? We'll see!
Crafting Mythic Science Fiction
OXM UK posted an article detailing some of the reasons Bungie decided to go with both a science fiction and fantasy setting for Destiny.
Fantasy brings us this texture that we can wrap around sci-fi, which is really appealing, especially if you're an artist who's just been stuck making straight up space armour for ten years. A bit of cloth is very refreshing.
The coolest characters always have capes! Thanks, Xenos.
Guardian Radio Episode 3

The Guardians of Destiny released the third episode of their Guardian Radio podcast - they cover the latest mail sack, newly released concept art and discuss the idea of aiming down the sights being in Destiny. Go listen! Thanks, Cambone.
Destiny Guardian Wallpaper Pack
Firestream posted a Destiny Guardian wallpaper pack on his blog - there's a wallpaper for the Hunter, Warlock and Titan character classes. Impressive stuff!
RUL's Destiny News - The March of the Mail Sack
Read Up Live's Greenskull covers the community questions featured in Bungie's latest mail sack. Go watch!

Destiny Fan Prop
DaFrontlineTrooper constructed his first Destiny prop based off of the work-in-progress models seen in the Pathways Out of Darkness ViDoc. Check it out!
Brave New World - Piano Cover
akmigone posted a piano cover of the music from the Destiny Playstation 4 announcement trailer - it's really well done and quite uplifting!
Welcome to the Gun Show
Xenos took screen captures of all the weapons shown in the Destiny PS4 Announcement trailer - apparently this game is a shooter. ;)
The Ageless One speaks about Bungie's Destiny on the PS4
And here is what Bungie showed moments ago at the Sony PS4 reveal. Enjoy!
Destiny Confirmed for PlayStation
For those of you who haven't heard, Bungie just confirmed at the Sony PlayStation 4 reveal event moments ago that Destiny will be coming out for both the PS3 and PS4. No word yet on any release schedule, but they did confirm that there will be "exclusive playable content" for PlayStation users. We'll show what they showed as soon as we've got it!
Bungie Spotted at Playstation Meeting 2013
According to Polygon, Marty O'Donnell was spotted at the NYC Sony Playstation 2013 event venue last night. Perhaps Destiny will make an appearence at today's Playstation briefing. You can catch the stream here at 3pm PST. Thanks, stabbim.

Ready Up Live's Destiny News Show
Greenskull let us know that he is starting up a Destiny news show on Ready Up Live's Youtube channel. He released the very first episode today and gives the breakdown on all the recent Destiny news. Go watch!
Destiny Hints Predate ODST
SirPwn4g3 discovered something interesting - looks like Destiny has been right under our noses this whole time. You devils!
Destiny Press Coverage
The Destiny media embargo has lifted and a slew of websites released articles and videos detailing the recent press event held at Bungie's Bellevue headquarters. Go check out what everyone is saying!
Pathways Out of Darkness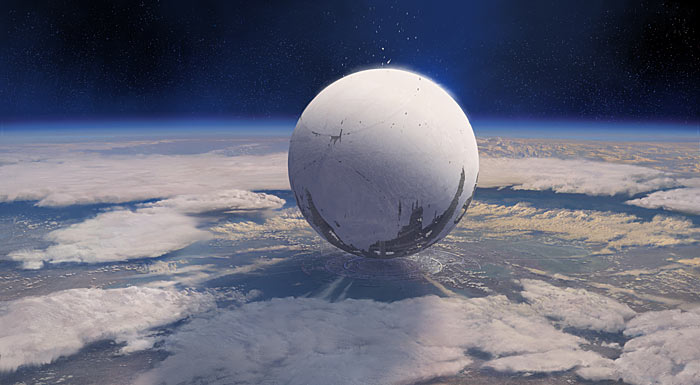 For years we've waited, those faithful to the fist. And now, the wait is over. Bungie reveals to us their Destiny... OUR Destiny. Introducing Pathways Out of Darkness, a Destiny ViDoc. Go watch it and let the future wash over you in a glorious light. See you starside indeed...