Search results for tag '
fanart

'

Showing results 76 - 100 of 109 matches
Another Sketchy Post...
Hey remember that Warlock I drew a while back? Here's a Titan to go along with it, with a Hunter on its way (she got stuck in a public event I think, she'll catch up).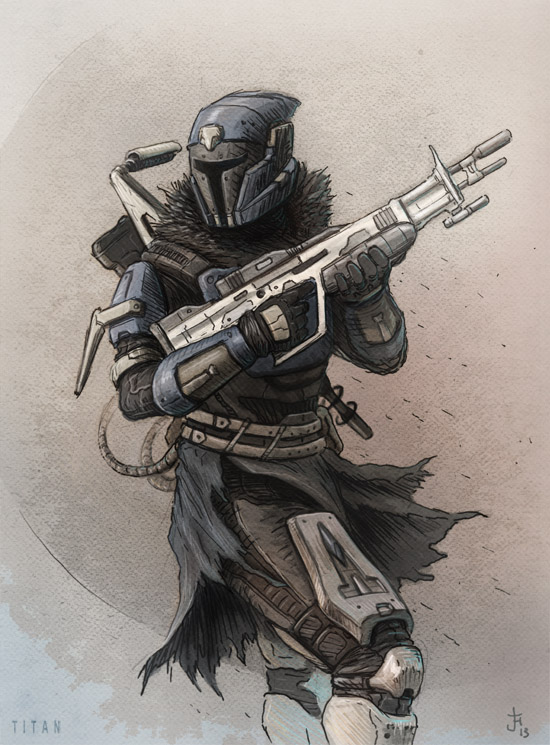 Click above for a larger version. After that Hunter, maybe I'll look into continuing this series for our villian factions...
A Titan Tyke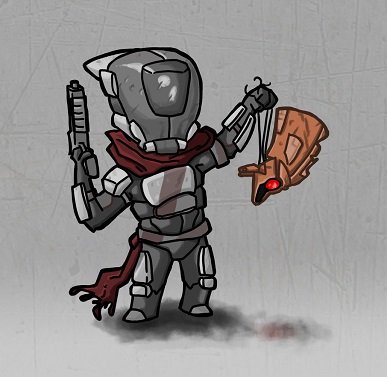 Well this is easily the cutest Titan you'll see all day! The full-res version can be found over at tomsaville's Deviant Art page. (Nice find, Hedge!)
Hedge's Fallen

Looking good, Hedgem0ny.
A Trio of Guardian Paintings

Bungie fan ~LeviSummers has posted a colorful batch of fan art on his Deviant Art page: a Warlock, a Titan, and a Hunter. Gorgeous!
Spider in the Garden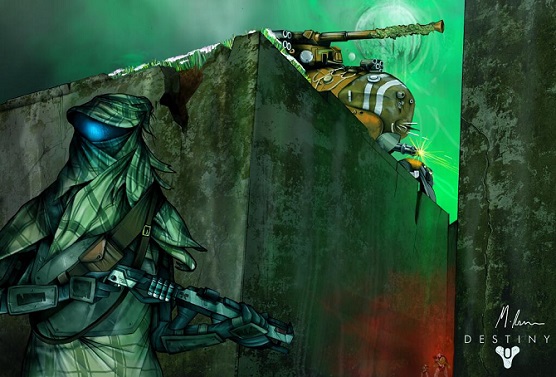 A few days ago, Bungie fan Matty Armitage tweeted this excellent piece of Destiny art. Has the Black Garden been overrun by a plague of Spider Tanks? Has the hunter become the hunted?
3D Fan Render - You NEED To See This.
3D-artist Javelin/Dustin Gagner shared his recreation of a piece of Bungie concept art from their GDC panel to the Bungie.Net Forums. You can check out more views and in-progress shots on his blog. Holy crap.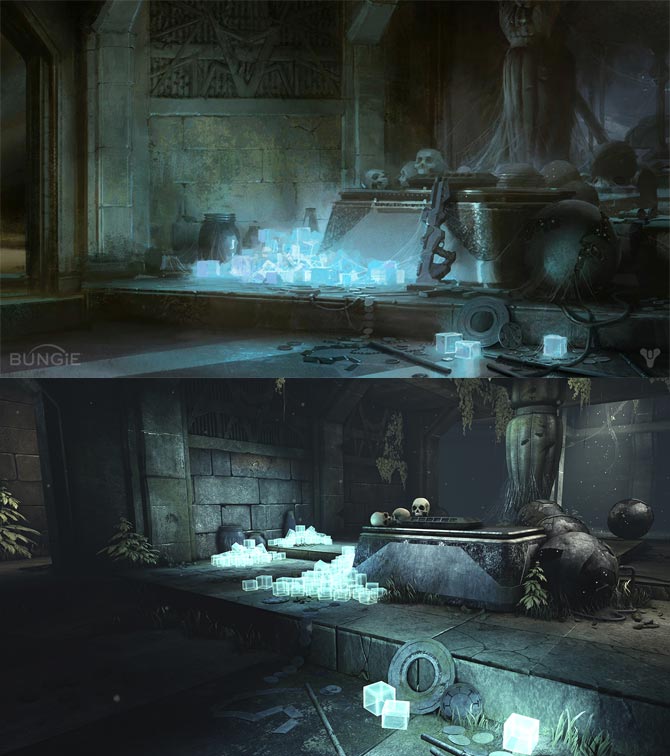 This Post's a Little Sketchy...
Actual news? ... I got nothing, sorry. I don't know where Claude keeps his magic bag of secrets. But I did sketch a Warlock to make up for it. Then ruined it with markers. Then scanned it and salvaged it in Photoshop. Whew!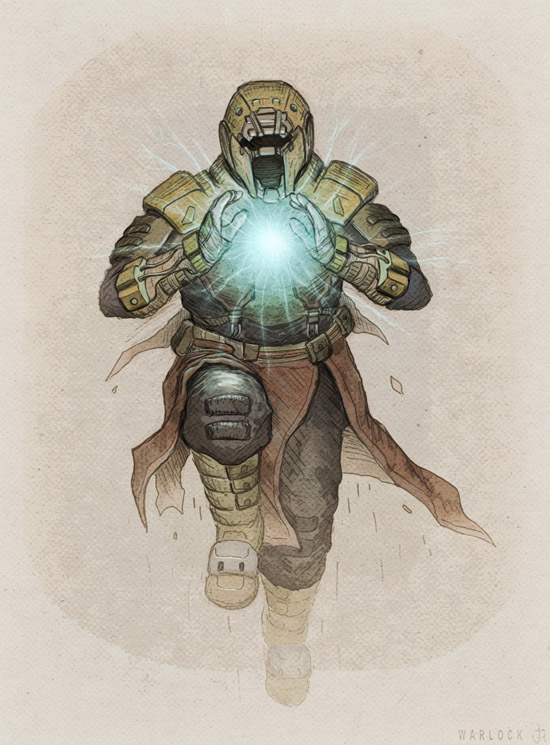 Click above for a larger version. Makes a good wallpaper/lock screen for your fancy mobile gizmos. Hunter, Titan sketch cards coming in the future.
House of [Little] Devils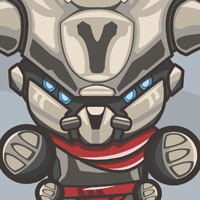 ConceptCody posted this cute lil' guy to the Destiny subreddit today. Go look - I'd love to see a whole series of Destiny Babies from this artist! (Jump straight to the art.)
Fan Art Keeps Fallen In My Head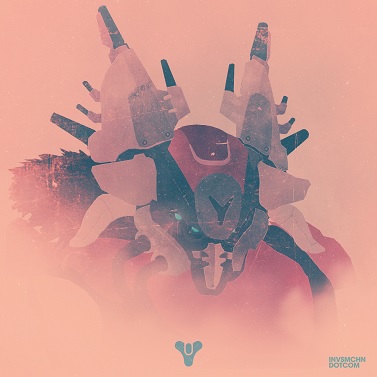 If the first two rounds of Destiny fan art from invsmchn weren't enough for you, we now have a third! Head over to the artist's personal gallery for the full-resolution portrait of this Fallen Captain.
More Invisible Art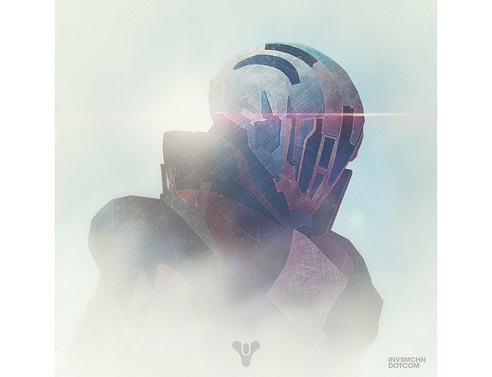 "Warlock Profile", courtesy of invsmchn. Full-res version available here. (In case you missed it, on Saturday we featured two pieces from this same artist.)
Fan Art from an Invisible Machine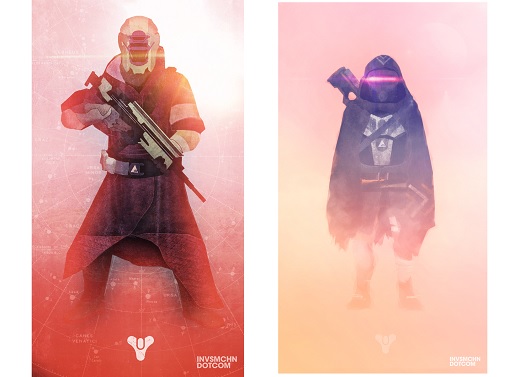 Bungie fan invsblmchn has cooked up two gorgeous pieces of art. Looks like someone favors New Monarchy! Check out the full-res versions over at invsmchn.com.
Fan Art from Destiny Dispatch

The two pieces of fan art you see above come from the folks at Destiny Dispatch, who just launched a new fan site and accompanying podcast. If you like the art style, keep an eye out for more - it sounds like this is only the first wave!
Wallpaper Hunting Season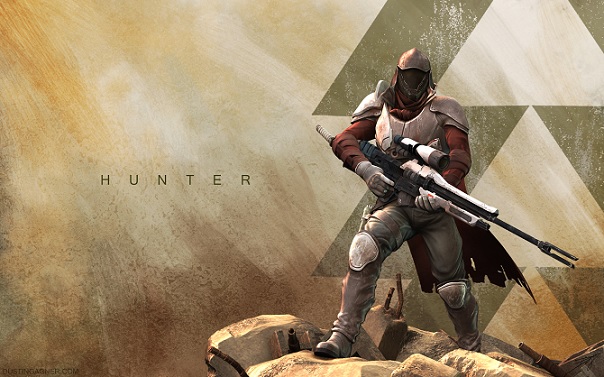 Dustin Gagner (known on Bungie.net as Javelin) is back with another gorgeous render of the Hunter model we've mentioned previously, and this time we're treated to a gritty desktop wallpaper. (Full size: 1920x1200) Be sure to stop by Javelin's Bungie.net thread to express your admiration!
Fashion Trends of the Space Wizard
We missed this when it was first posted a few weeks ago, but I wanted to highlight this excellent piece of Warlock fan art created by Zukai, a talented artist from the Art & Stuff group (and the subject of a recent Community Focus). You can see the full image in this thread over on Bungie.net. Nice robes!
Walking in the Sand

Looking for a new wallpaper? Smyf has you covered with this gallery of classy images created by combining various pieces of official Destiny media. There are some fantastic desktops here, so be sure to check 'em out!
Journey Into Destiny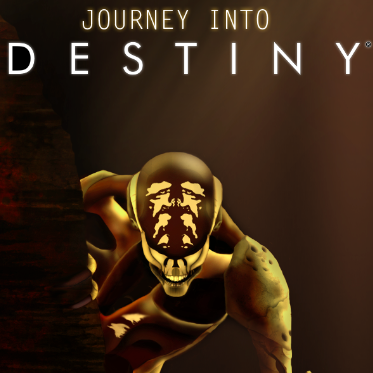 Hedge made this really cool comic book cover featuring a Hive character. Unfortunately for Hedge, he used our logo without permission - you'll be hearing from our lawyers shortly.
Bungie Day Exo Titan

Dezarath
whipped up
an Exo Titan for Bungie Day - go check it out!
The Fan Art Continues


We've been woefully behind on Destiny fan art coverage (our gallery has been in the works for literally MONTHS), but there are a couple that showed up recently that you should take a look at. Over at Bungie.net, Progo (who goes by Chrysoskies on DeviantART), pointed out his Destiny Devil Walker - pretty interesting style! While on our very own forum, Biwald unveiled his image, 'The Guardians' - inspired by a Jaime Jones concept piece, it's a really slick interpretation of a hunting Guardian! Check 'em both out.
Inked Hunter

evvyart is creating a game-focused tattoo sleeve - and
guess what just got finished
? (Thanks,
Bungie
. I'd say 'Thanks, Halcylon', but his Facebook post, though earlier, was not public.)
Guardian Lamb's Last Stand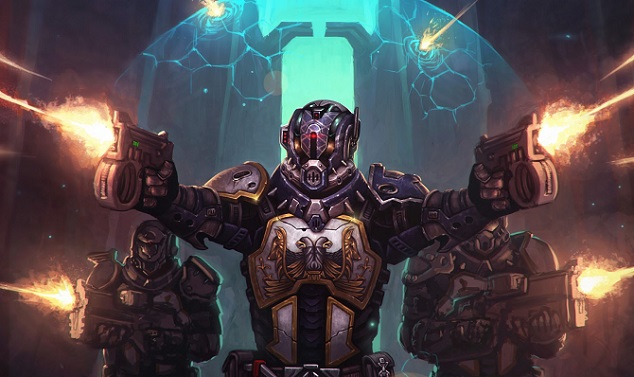 Bungie.net user Beau Lamb created this amazing piece of Destiny-inspired fan art that depicts the Dredd-like deadliness of a dual-wielding Titan. Head over to his blog to see the full image and a get a glimpse at how this idea started with just a rough initial sketch.
We need to get cornershots back.

petetheduck
put together a self-portrait
- of what might be, once Destiny comes out. It rocks.
Huh... they still know about Bruce Lee?
Cold created an awesome pen-and-ink Warlock for the Bungie.net Art and Stuff contest... and was kind enough to
share it on our forum
. Love it!

Did you hear what I said?

One of the things I love the most about the early days of a new videogame is the way the fans daydream about what's coming. I stumbled across
this sketch
on Reddit recently and was struck by the media, the style... one can almost imagine the artist sitting in class, near the end of the school year, dreaming of what will be. Wonderful!
The Art of Bungie's History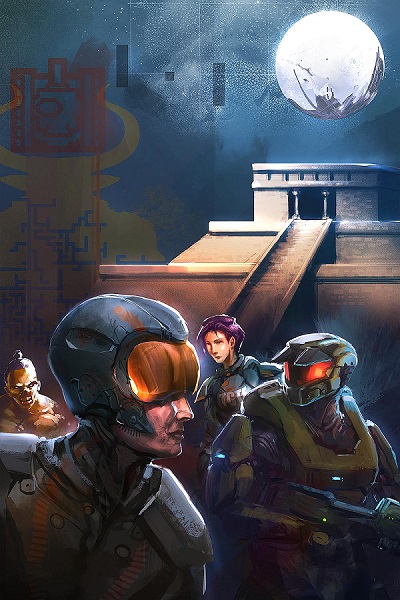 TD Spiral gave us a peek at this amazing piece from the handful of fan art he made for Laird's charity auction. While this image didn't quite make it into the auction, it's still very impressive! (Full size.)
Fan-made Hunter WIP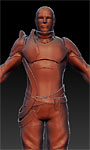 A few days ago, a member of the Polycount forum decided to start modeling one of the Hunters we've seen as concept art - it looks like watching
the WIP thread
might be fun. Go see!