Search results for tag '
the

'

Showing results 26 - 41 of 41 matches
He's Got The Last Word
After The Last Word was Xurred last weekend, iconicbanana showed us a fan-made prop he found through Reddit, created by Sloan. There's some shots of a few custom Ghosts in the maker's blog post, too!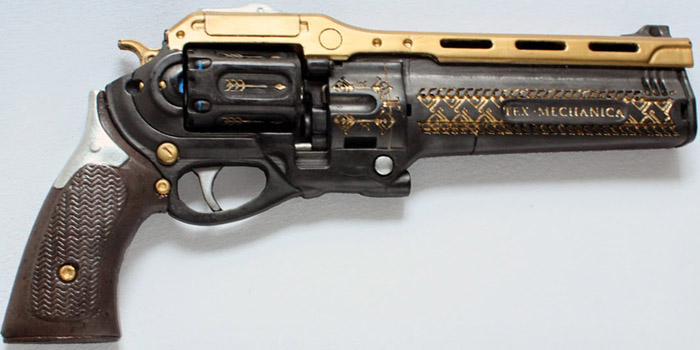 The Guardian Talks Guardians

Keith Stuart of The Guardian writes a short history of Bungie and Destiny's origins and production, as well as the framework of the gameplay itself in this article. Not much new but there's some nice insights from the crew and it relays the big picture well. Thanks to DaDerga and Kermit who both pointed it out to us.
The Know's Destiny Week: Building a 10-Year Universe
Ashley Jenkins and The Know has their final installment of Destiny Week online - it's a look at the world Bungie's building that they're hoping you'll be living in for the next 10 years. An intriguing quote from Jesse Van Dijk, explaining why a particular image from early concept art didn't make it into the final game:
"What we see there is not really indicative of something that says 'Hey, this is humanity that went through 700 years of sped up evolution.' ...and we need it to."
This is a nice little insight into what the Traveler has done to mankind in its time above our planet! Go watch the rest. Thanks, Xenos.
The Know's Destiny Week: Gameplay and Modes
Rooster Teeth's The Know is back with a second rundown on Destiny features - this one focuses on Gameplay and Modes. Nice interview clips with urk, in addition to straight-up info. Some Xenos guy found this one.
Destiny Strike Gameplay - IGN's Rewind Theater
IGN's Ryan McCaffrey and Jose Otero put yesterday's Strike Gameplay video into their Rewind Theater, and took a pretty close look. (It took them 20 minutes to get through the 7 minute video.) Go enjoy! (Again, it was Xenos who pointed this out. I can't remember - do we pay him enough?)
Happy Holidays, from Bungie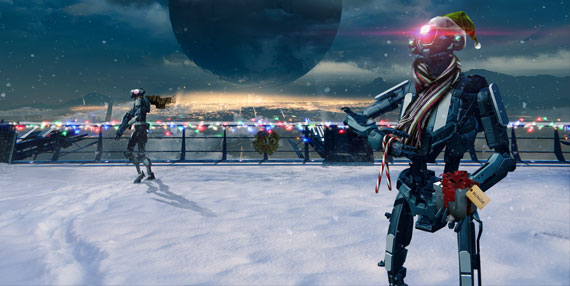 The Bungie Community Theatre
is back
, wishing all a happy holiday season! Stop by Bungie.net to catch a dose of DeeJ's wicked rhymes and pore over some fresh new clips of gameplay. Hat tip to the ever-prompt Xenos
in our forum
.
What are the elements that pull people together?

UK's The Guardian has an interview with Pete Parsons - it's a fantastic read. Pete's not divulging secrets that Bungie wants kept right now, but he IS discussing some of the bigger issues people are curious about. You'll still have questions after you read it, but you can rest easier knowing that your interests are their interests, too. Thanks, Xenos.
Lightning in a Bottle
Eric Osborne talked to MCV recently - you can read a small excerpt in this promo piece, or you can grab a digital copy (for £1.99) from their website. And you can also read an article written by the brother of a Bungie fan - one that uses Destiny as an example to help to explain why sites like this one exist. Great stuff!

Home Is Where The Art Is

The official PlayStation Blog has revealed a number of downloadable goodies that will be available to PS3 owners during E3 next week; one of the items is a "Destiny Dynamic Theme" (i.e. animated background) for your PS3. It sounds like you'll have to log in to PlayStation Home to snag this - check this page for more details. (Thanks, Hedgem0ny)
Destiny Takes over Into The Pixel

Into the Pixel is a well-known videogame art exhibition that has been seen before by Bungie/Halo fans - Halo artwork has graced the exhibit in
2009
,
2010
, and
2012
. This year,
two
pieces from Destiny are among
the 16 winners
... gorgeous concept art from Dorje Bellbrook and Jaime Jones. Go check it out! Thanks,
Xenos
.
Law of the Jungle Piano Cover
Akmigone is back with another Destiny piano arrangement - this time he covers the music from the Destiny live-action trailer. Pretty incredible!
IGN Rewind Theater - Destiny Live Action Trailer
IGN's Destin Legarie and Ryan McCaffrey sit down to dissect the Destiny live-action trailer.
They call 'em rock stars...

This week's
Breaking In spotlight
shines on Dave Matthews - no, not the South African musician, the 3D artist who works at Bungie. (He DOES make music, though. Just not on company time.) Swing by and see where this long-time industry veteran (he's been working on video games for 21 years) came from, where he's going, and why he thinks Destiny will be something that plays a huge role in your life!
At Bungie, Even the Weather Reports are Epic
Only our Guardians of the Seventh Column can make a sunny day seem like so much more. From their Twitter feed:
"It's amazing how the light of the unshielded daystar improves the mood at Bungie sevenfold. People are blissed out to be wearing shades."
And people wonder why we love them...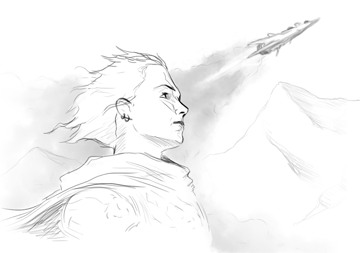 The Great Orb In the Sky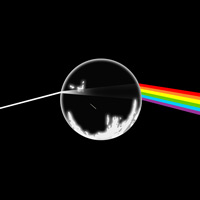 What do you get when you cross Pink Floyd with Destiny? MrPadraig08 knows! He's reimagined the famous Dark Side of the Moon album cover in the vein of Destiny, as both a wallpaper and an album cover for your enjoyment! Very cool.
Bungie.net Avatar Art
I missed this earlier, but it looks like the updated Bungie.net has even more new art in the form of Group Avatars, Group Themes, and User Avatars. Looking good! (Thanks, Karl2177)