BungieDay... er, BungieWeek teases on Twitter
Via the Bungie twitter account: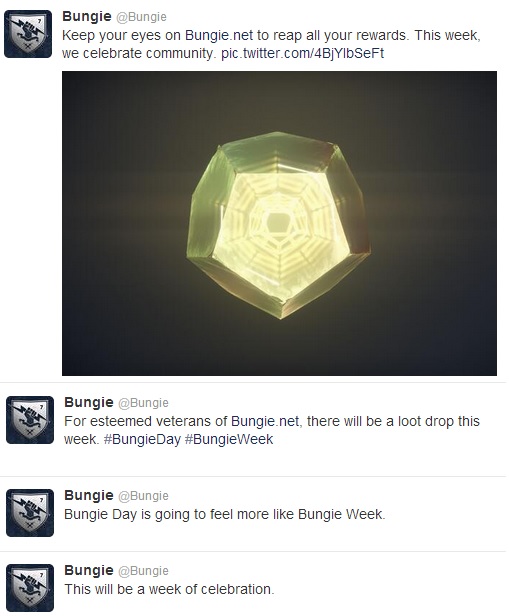 Interesting.

Very interesting. (Remember, read these tweets by starting at the bottom of each image, then move upwards.)
Ryan McCaffrey is "Executive Editor of Previews and Xbox Guru-in-Chief at IGN." Let's take a look at a selection of tweets he made during E3: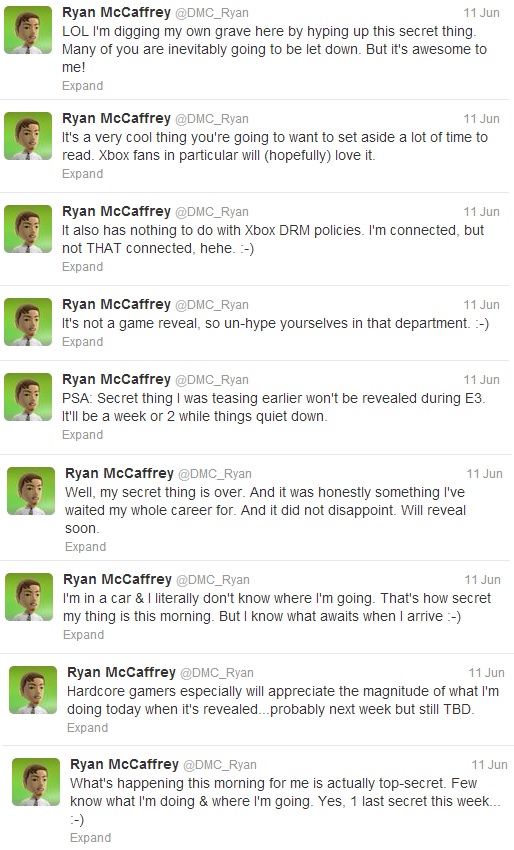 What could it mean? And what's Marty been up to lately?
Oh, cool.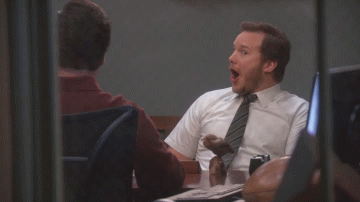 ---