Oof.
(Destiny)
They completely shut Destiny down, so... who knows, should be hearing from them soon. I can't recall when they've ever been able to return any missing items before, so I'm eager to see what their solution is.
Still a better surprise than Bastion!
And more personally rewarding, if I do say so myself.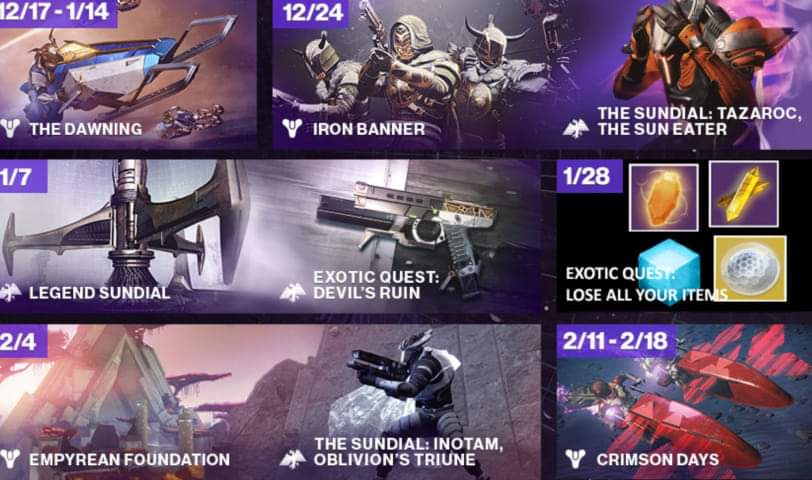 ---
Oof. - Claude Errera, 2020-01-28, 11:08

Oof.

- Korny,

2020-01-28, 11:33

Oof. - bluerunner,

2020-01-28, 15:32

Oof. - squidnh3,

2020-01-28, 12:04

I'm uhhhh not going to sign on.... - kidtsunami,

2020-01-28, 12:05

They are rolling back changes to before the maintenance. - bluerunner,

2020-01-28, 15:38

Oof. - Morpheus,

2020-01-28, 16:50