Photos: Ghosts in the Machine, Destiny Concept Art *IMGs!*
(Destiny)
I was lucky enough to attend the opening of the Ghosts in the Machine Destiny concept art expo last night at Ltd Art Gallery here in Seattle. I got to take some photos to share with everyone who couldn't attend, so here are a few highlights (descriptions below the photos):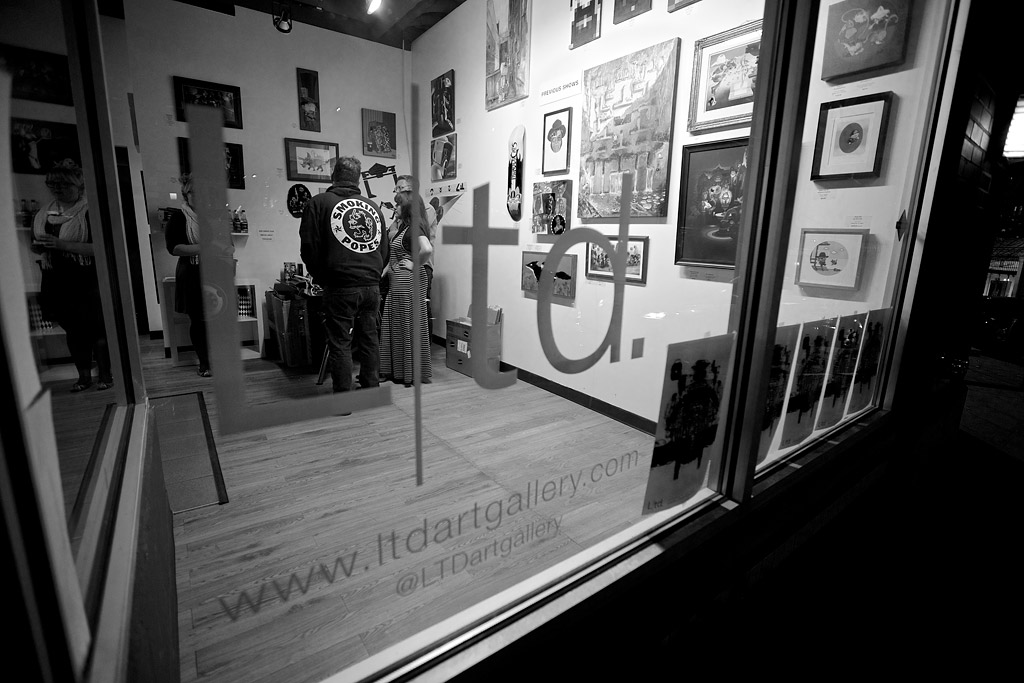 Front window of the L|td. Art Gallery where the show was held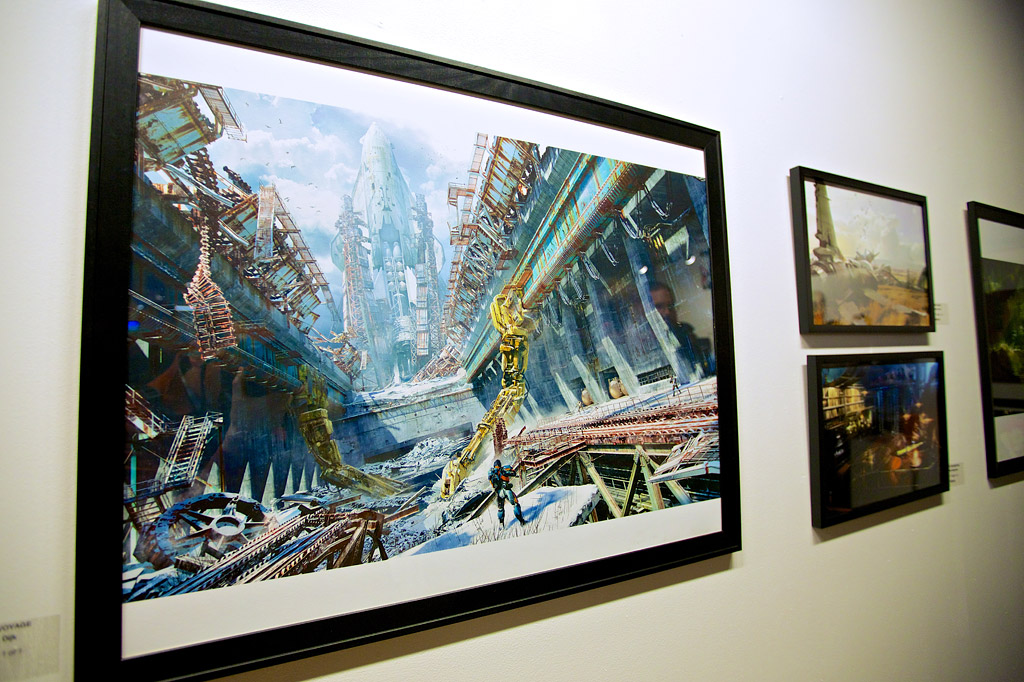 A new piece from Jessie van Dijk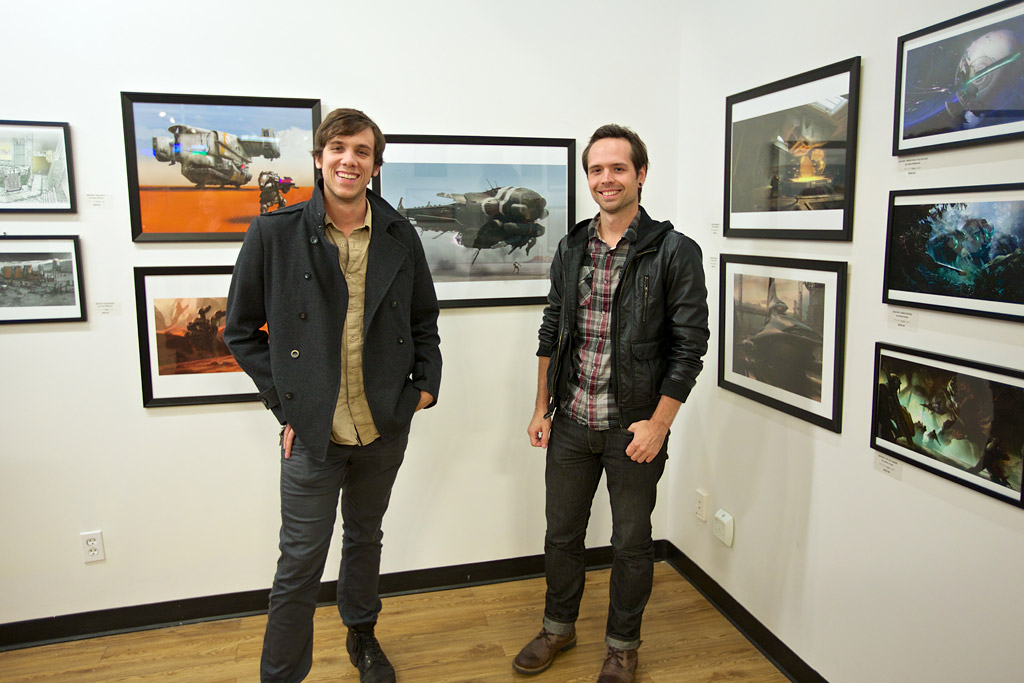 Bungie artists Ryan DeMita (left) and Adiran Majkrzak (right) were in attendance…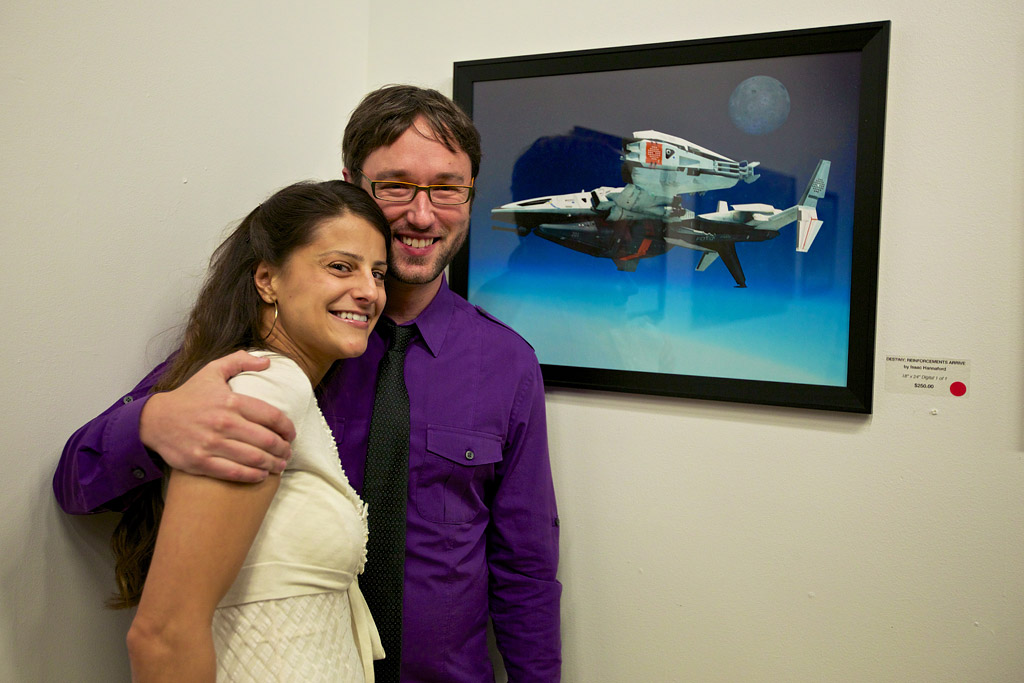 …as was spaceship guru Isaac Hannaford (and his wonderful wife!)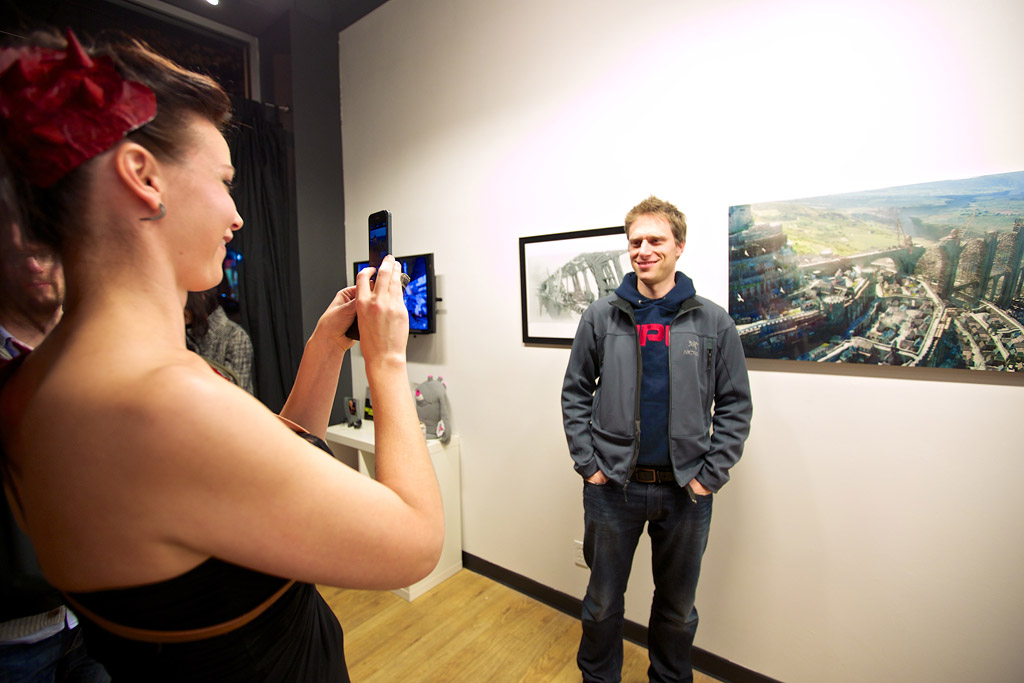 Show co-curator Siolo Thompson snaps a photo with Jessie van Dijk standing next to one of his personal pieces that was flown-in from the Netherlands for the show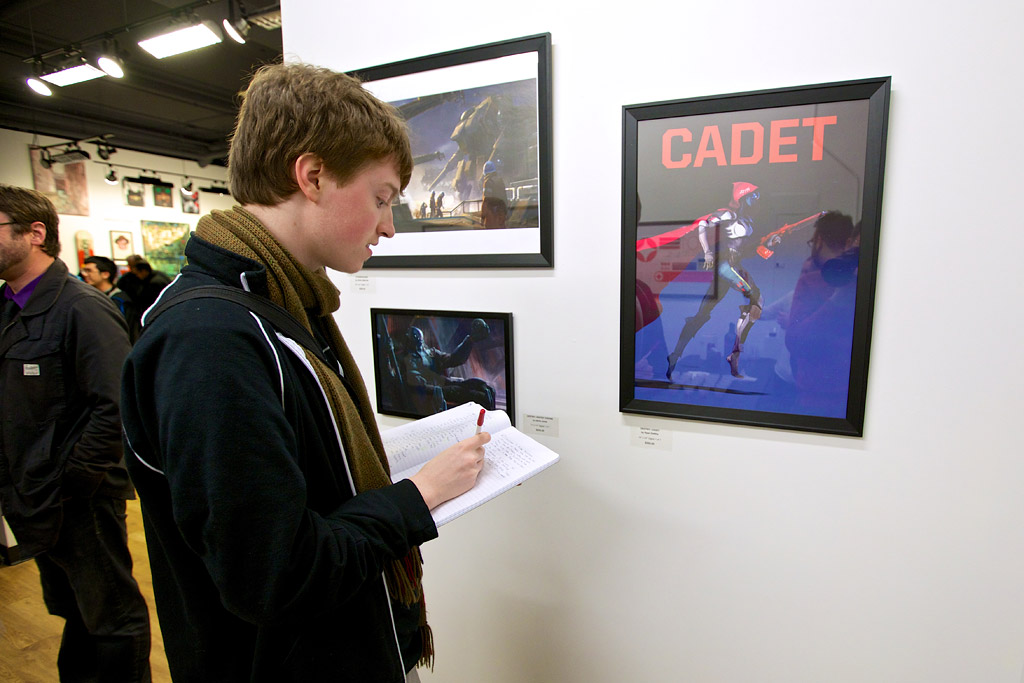 Bungie fan Hylebos takes copious notes for his great writeup over on the Bungie.net forums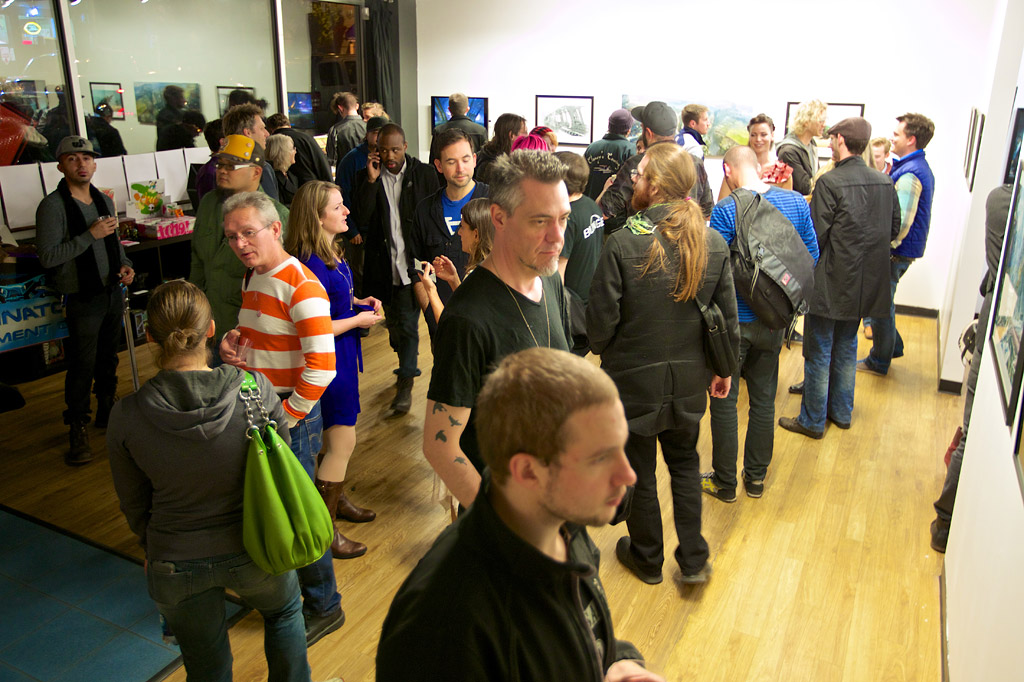 Lots of people came by to check out the artwork and talk with the artists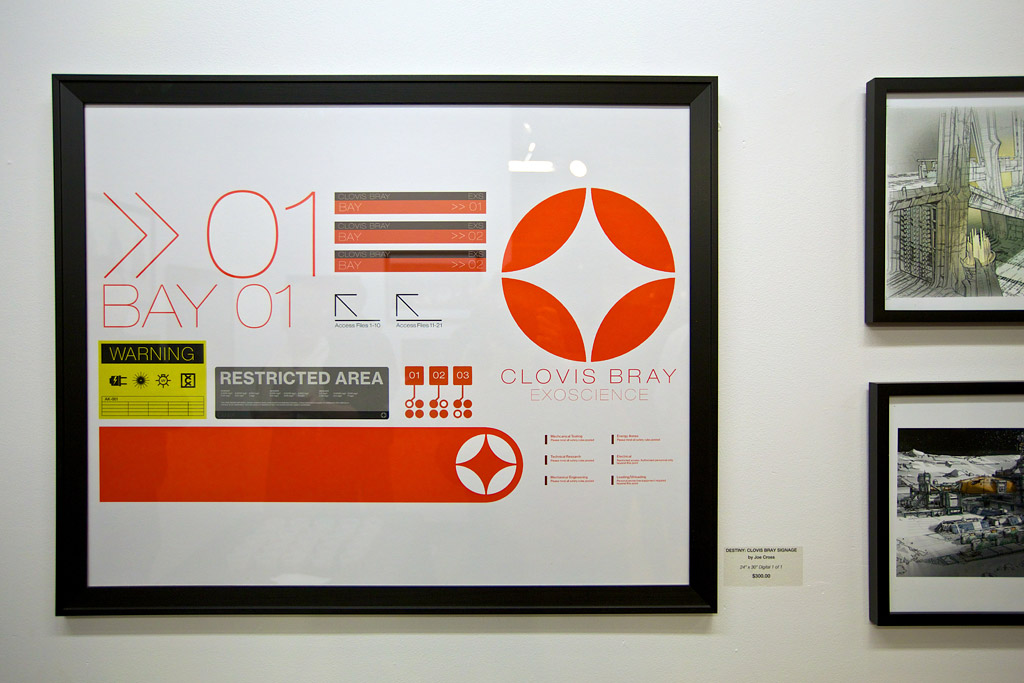 This beautiful Joe Cross "Clovis Bray Sinage" piece raises all sorts of questions!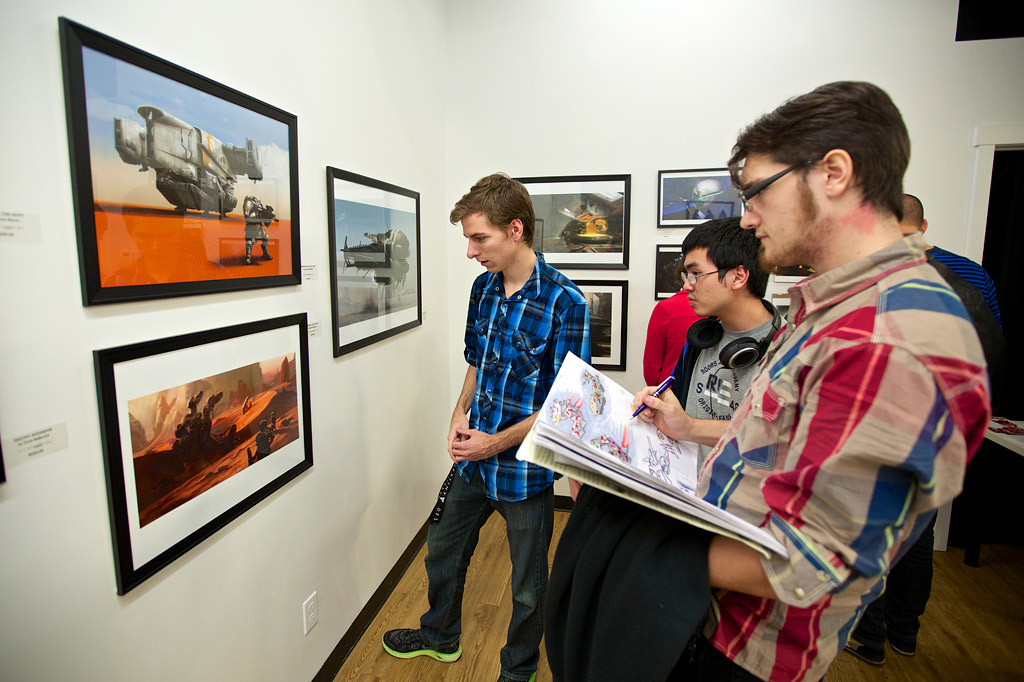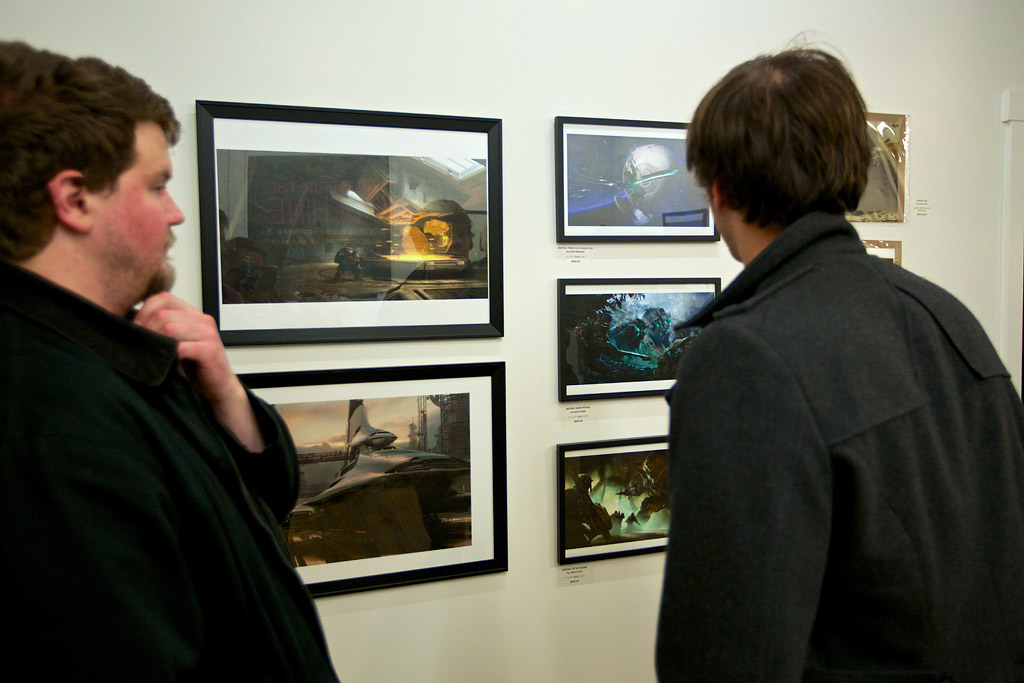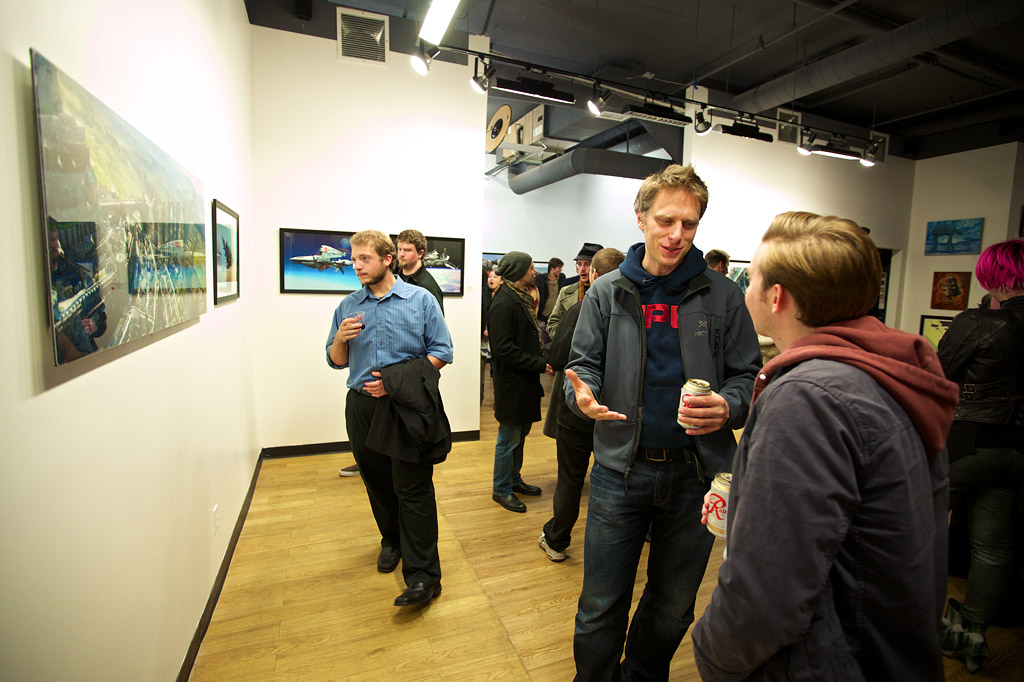 Some fans checking out the artwork

And finally, if you're interested in the full gallery (70 photos) with larger versions, check it out here:
http://destiny.bungie.org/vanguardreport/ghosts-in-the-machine-destiny-concept-art-expo...
The show was a lot of fun and it was great to meet many of the artists behind the work we've been enjoying for the last several months. If you're around Seattle in the next week or so, it's definitely worth checking out. Oh, and a huge thanks to Brittany and Christine from Bungie for letting me take photos to share with everyone!
It sounds like the pieces will all be posted online sometime in the next few days for everyone to get a good look at. They'll also be available for purchase and all proceeds go to Child's Play, which is pretty awesome!
---