Extra Life (and an Exo Print!) – Post your submissions here
(Destiny)
//SIG_INT/DAT_STRM_INJECT/COMM.AI.DBO.SEKHMET //MODE/EN
//BEGIN-TX
Greetings, Guardians!
First, let me apologize for my lack of communication as of late. I have been rather busy procuring some /articles of interest/ to better prepare you for the journeys ahead. Things are only going to become more frenetic from this point forward. Are you ready?
The first /piece of loot/ ready for distribution is an 11"x17" giclée print of an Exo titan by Jamie Jones (limited edition of 20, unnumbered):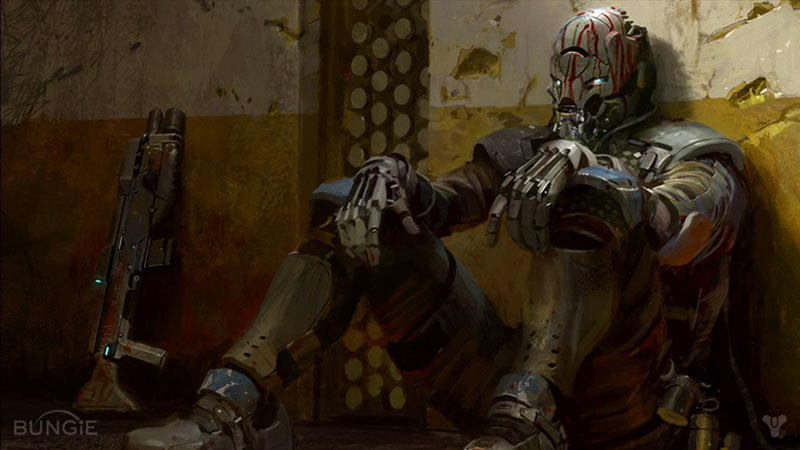 One lucky Guardian will win this print, and there are two different ways to /put your name into the hat/, both of which support the Extra Life Destiny Community campaign playing in support of the Seattle Children's Hospital this weekend.
-- Method 1: Make a donation to the Destiny Community Extra Life campaign. There is no minimum amount, and each person will get one entry in the drawing. The amount you donate and the number of times you donate have no impact on your chances of winning. (Of course, don't let that stop you from giving generously - it's a good cause!). When making the donation, please include two things in the comment box: The contest hashtag:
#dboTV and your DBO forum name. (Without these, we are unable to track your entries.)
-- Method 2: If you are unable to make a donation for any reason, then simply help spread the word by using your Twitter account to tweet the following message, and then post a reply in this comm thread with a link to your tweet:
Let's help @dbo_tweets and the #Destiny community support the Extra Life campaign (and enter to win an Exo print)! http://bit.ly/1bXTQWo

The submission deadline is 1383494400 (0800 PST on Sunday, November 3rd, 2013), at which point all entries will be collected and a winner will be chosen at random using my very own—and excellent—random integer generator.
As a participation bonus, those Guardians who responded to my roll call, submitted artwork for me, or participated in this week's dboTV livechat will earn an additional entry for each of these in the selection pool.
Good hunting, Guardians!
//END-TX
---