(S11 Story Spoilers) ~Later that Night~
(DBO)
Wooo! Wooo! The Clock tower chimes at midnight. ... Ok I know, we didn't discuss code phrases, I just... I always wanted to say that.
So... look here friendo, this is the newest inventory we got. Hot off the block. The only way to get something fresher is to findout where your mama works on a Saturday night ya dig, hehehe ~flinch~ *IT's A JOKE!* It's a joke... YIEASH, alright alright. Touchy.
So look, I got some pictures here see? Take a look at these...
Pretty Interestin' Right? You a fashionista? How about a Before & After? No! A 3 Season Compare.... yeahhh. Let's give it a shot! Forewarning, the first video is connected to an old cutscene.
Pretty Snassy right? Really!? Well I guess you can't like 'em all huh? Alright alright, we're burning moonlight here. Well, since you are here, you simply must be a PvE Action type of person. Let's give this a shot...
Not bad right!? It's one of the new Warlock Builds that Patch 2.9.0 made possible. It's got some potential for sure. Whats that? You want some odditys too? Well, yeah, I think I have something interesting here worth show'n... they say this one just came out of nowhere. I even got pictures show'n 'em all over and everything. Look!
Whats that!? You need even more Character!? Well ok, but this is it bud. If this doesn't do it, you've cleaned out the cream at the top, ya dig?
And that my friend is all the character I've got for the moment. So tell me, do I have a sale or what!?
Hope I helped add a little character to your day, and hey! Make sure you fill out the ratings card! My brother, may he rest well, worked over at the Nakatomi building. His friends were my friends, and I tell ya partner, winner gets to go to their exclusive Christmas party! It's a real banger! Killer light shows and everything! Don't miss it. Hey, It's been a pleasure do'n business with ya. ;D
~FIN~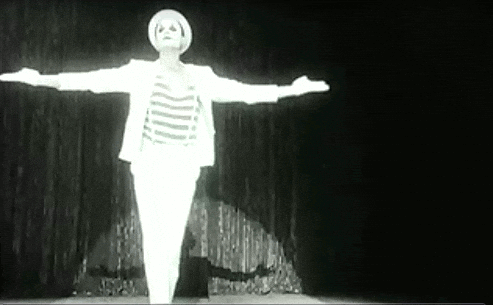 ---
*SP* !SALE! !SALE! !SALE! (Heavy *Img* & *Vid* Use) - INSANEdrive, 2020-06-14, 16:30

Hold These. *Vids* - INSANEdrive,

2020-06-14, 16:31

My Office. - INSANEdrive,

2020-06-14, 16:34

(S11 Story Spoilers) ~Later that Night~

- INSANEdrive,

2020-06-14, 21:57

Sold! - Kermit,

2020-06-15, 09:38