Calling all Video Animators. Bounty posted within.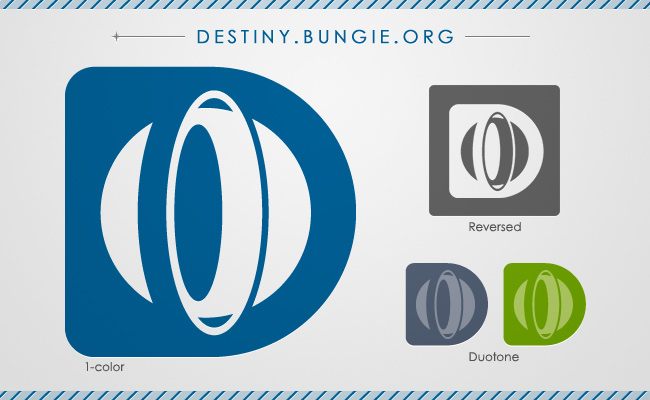 E3 is right around the corner, and a handful of DBO staffers will be there to witness the proceedings. While I won't foolishly promise tons of video coverage, it's quite likely we'll have some sort of camera on hand whenever permissible.
Here's how you can add some class to our community footage: Help us create a title card (e.g. intro animation) for official DBO videos!
Try to incorporate the DBO logo, if possible. (logo vector file here)

You don't have to stick to the colors shown above.

Adding text with "DBO" or "Destiny.Bungie.Org" is something to consider, but is optional. I believe the title font used on the front page is Century Gothic.

Sound is NOT necessary, though feel free to add sound effects if you wish.

If you need an example, this intro was chosen at HBO a few years ago. (I think Hitmonchan planned to use it for HaloFest coverage.)

Don't include the E3 logo (or any Bungie trademark) so that we can use this intro for later videos. (e.g. PAX)
If we decide to use something you created, you'll get a free DBO shirt! (Once shirts are available, that is. It should be relatively soon - we've got a design we like and have already started work on a limited test run of shirts. More details to come in a week or two.)
Please keep in mind, this isn't a contest - it's a bounty. That means we could end up going with multiple entries, or none at all. Anyone that creates something we decide to use will get a shirt though.
Technical details:
Please render all video/animations at 720p or above.

Keep it short - roughly 5-10 seconds.

Upload your video to YouTube (or any similar video service); if we choose to use it, we'll figure out a way for you to get us the original file.
Tentative Deadline: Monday, June 10th. (Though as soon as you have something worth showing off feel free to post a link to it in this thread. This is a collaboration, not a contest! Sorry for the short notice; hopefully we can get this together before E3 starts, but Monday is not a strict deadline if more time is needed.)
Bonus project: Make a clip with a 3D/extruded version of the DBO logo that we can shrink and put in the corner of a video. (Be sure to use alpha channels for transparency!)
---