Xur's Goods - 11/21/14
A new little feature here on the DBO frontpage: a quick glimpse at Xur's Inventory for the weekend. Everybody else is doing it, why not us? Now you never have to leave...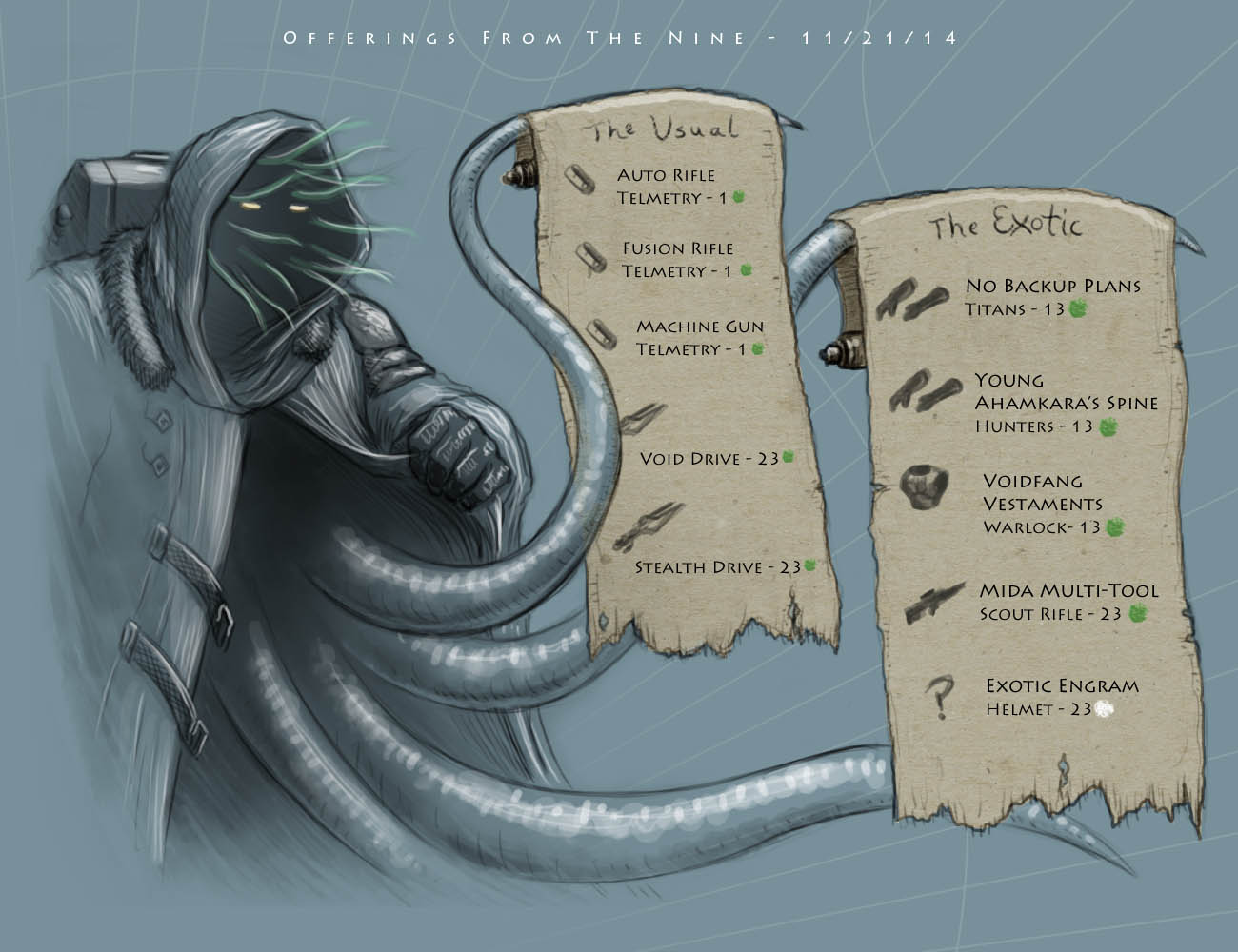 Korny also reported Xur's treasures to the forum in the midst of the night with a few more details.
Leviathan | Nov 21, 2014 12:00 pm |
link
---
Fallen Archon Illustrated
A few Destiny-related pieces by DarkMechanic, from his DeviantArt gallery. Beautiful.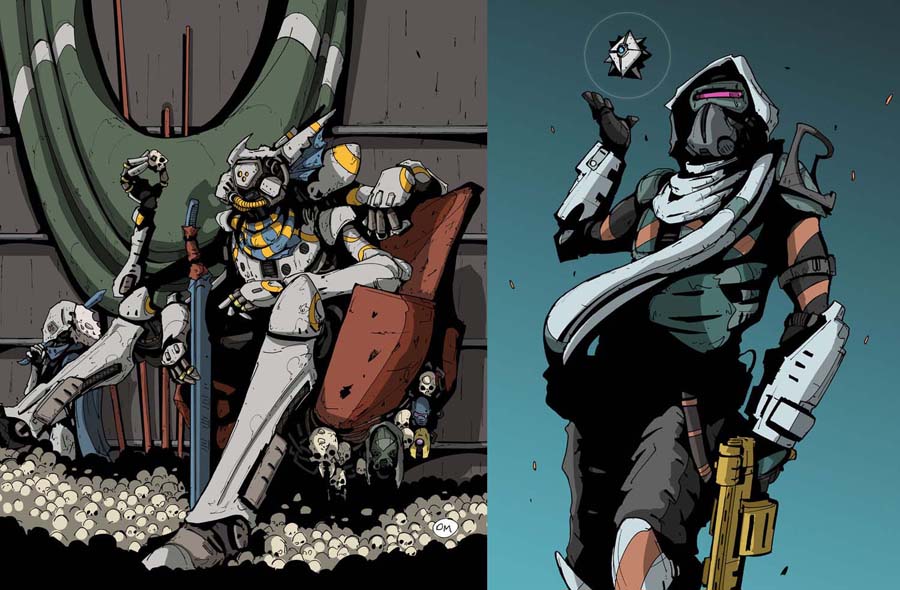 Found via Hedge.
Leviathan | Nov 21, 2014 06:00 am |
link
---
Previous News: Thursday, November 20, 2014
Bungie Weekly Update, Nov. 20, 2014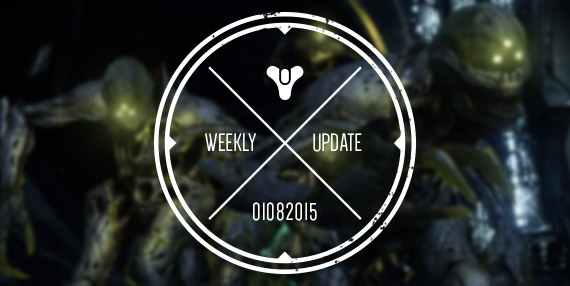 True to last week's promise, the Bungie Weekly Thupdate landed today. I'm still getting used to this schedule… Here's the DeeJ's breakdown:
Update 1.0.3. was the biggest yet

If you need help with the 1.0.3, see Bungie Help

Thorn was accidentally nerfed by 1.0.3




The Last Word was not, contrary to Internet hysteria




Exotics will be tuned prior to the Dark Below




Strikes changed to fix a bug that blocked incentives to team up




Iron Banner math explained in line graphs




Cheaters have been unbanned (for now)




They guy who made the Tumbler is awesome



Be sure to check it out (while you're not doing tricks on your SV-30 Tumbler, that is)!
Beorn | Nov 20, 2014 06:59 pm |
link
---
Better Than a Red Dot?
General Vagueness and Mid7night showed the forum a pretty adorable video of a cat hunting the Destiny cursor.
The poor monitor!
Leviathan | Nov 20, 2014 07:10 pm |
link
---
Wednesday's headlines: