The Puzzle Pieces That Make Up Destiny
Our ol' pal Hedge pointed out that Sid Moye, environment artist at Bungie, has updated his ArtStation portfolio with his work on Cabal environments, with a great shot of the foundational materials used to build much of the Cabal interiors as seen below: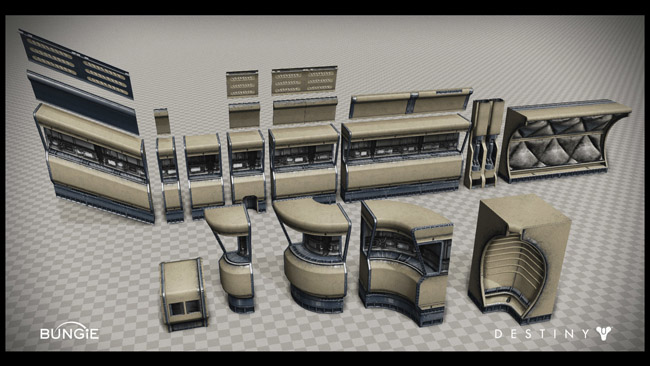 There's also some intriguing views of his work on the Moon!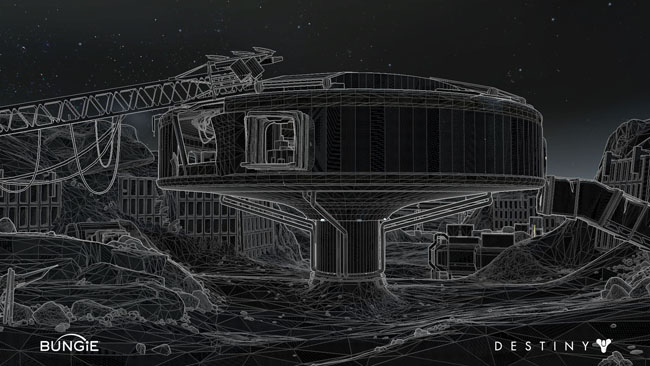 Leviathan | Mar 27, 2015 01:33 pm |
link
---
Warlocked in the Jovian Flux
DBO community member Breitzen commissioned me to draw his Warlock. I feel weird writing a newspost about my own art... but, well, there you go. You can also see a gif of the sketch transitioning to completion here.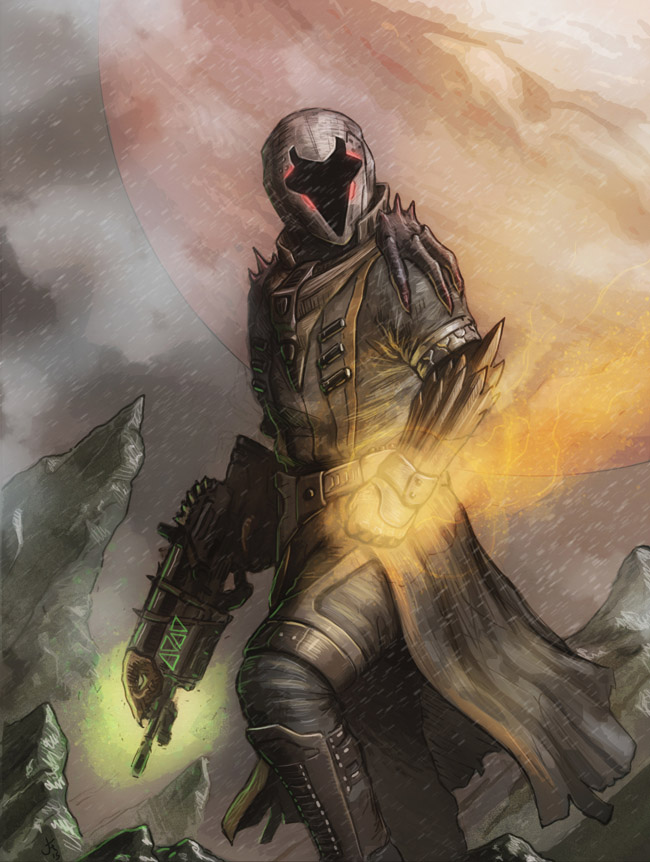 Leviathan | Mar 27, 2015 01:22 pm |
link
---
The Cabal Dropship Finds Its Design
Isaac Hannaford posted another slew of sketches of the Cabal dropship and what ultimately became the final design. Thanks Black Six!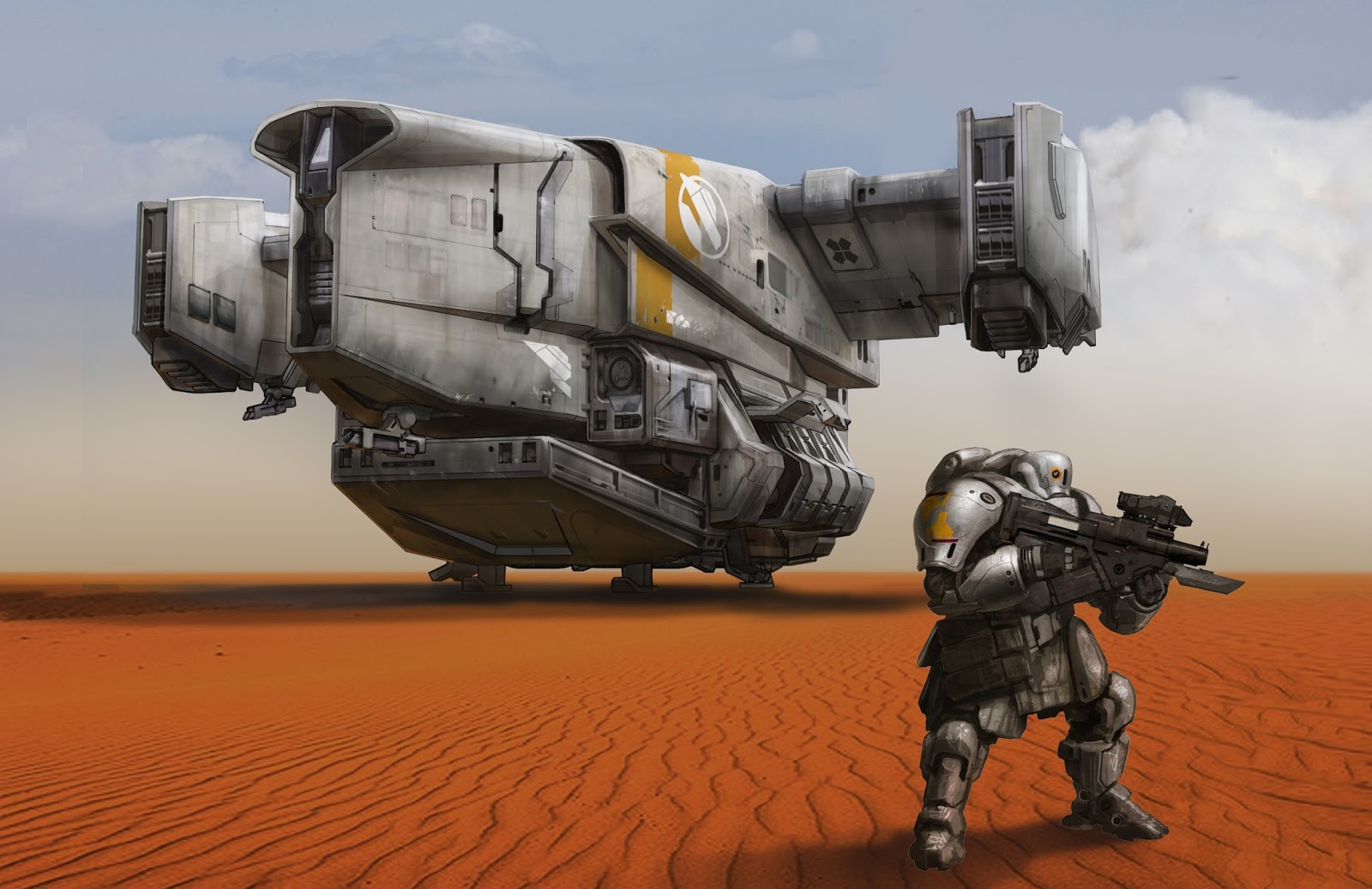 Leviathan | Mar 27, 2015 10:56 am |
link
---
Vault of Farce: Half Hearted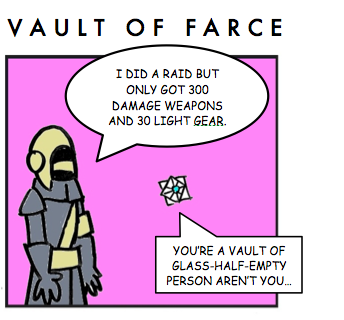 Leviathan | Mar 27, 2015 10:55 am |
link
---
Bungie Weekly Update - Vault Space, Animation, and more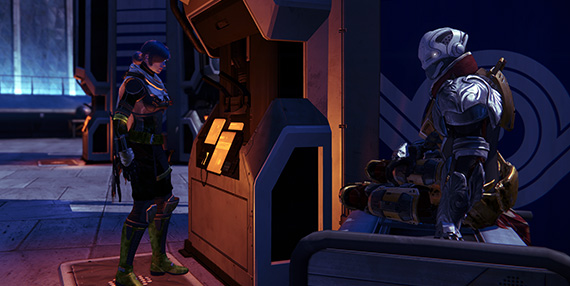 The Bungie Weekly Update went live yesterday, as it does most Thursdays, and it's worth a read. There are concrete details on the increases to Vault Space coming in the next update (including an explanation of why it's as hard to edit as it seems to be), a very cool GDC talk from Senior Artist David Helsby, a heads-up about a Playstation change coming that will need some extra time for implementation, and more. Check it out! (It's local, too, of course.)
Claude Errera | Mar 27, 2015 09:31 am |
link
---
Previous News: Thursday, March 26, 2015
And she still married him. Awesome.
neolfex wins the 'coolest Destiny cake topper' award for 2015. I mean... geez. (Check his reddit post for more details - that beer can is pretty cool!)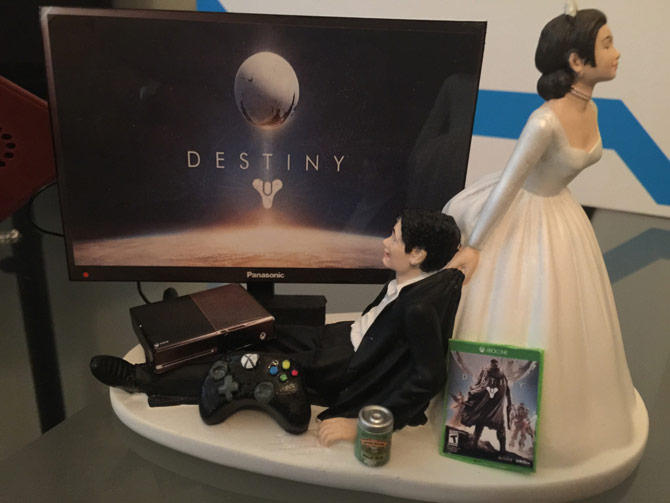 Claude Errera | Mar 26, 2015 08:27 am |
link
---
Wednesday's headlines: