Rise of Iron wins 2017 ASCAP Screen Music Award

Congratulations to Michael Salvatori, Skye Lewin, and C. Paul Johnson, for their work on the Destiny: Rise of Iron score - it took home the 2017 Video Game Score of the Year last night at the 2017 ASCAP Screen Music Awards! (They shared this honor with Killer Instinct: Season 3, in a tie for 1st Place.)
Claude Errera | May 17, 2017 08:25 am |
link
---
The Toys are Coming! The Toys are Coming!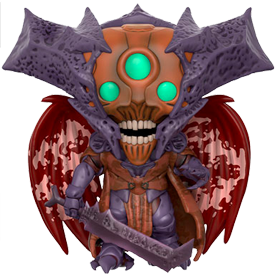 unoudid let us know (in
this post
, about Destiny Pops, and this one, about everything else) that Activision is ramping up the licensing on Destiny 2 (as described in
this Activision blog post
). You'll be able to buy everything from action figures to jewelry in the not-too-distant future. Maybe someone will sell me Destiny 2 shades? I gotta wear SOMETHING.
Claude Errera | May 17, 2017 08:18 am |
link
---