I refuse to use Levi's headline.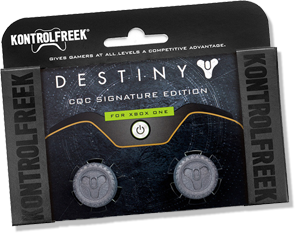 I've been a KontrolFreek fan for over half a decade (I wrote
a mini-review
of their product back in 2010), so I was thrilled when Levi
noticed
that the Bungie Store now
has Destiny-themed versions for sale
. I've just ordered some (my current pair is getting a little ratty) - if you're looking for a way to increase your control when playing Destiny (or, really, any console-based shooter), these are fantastic! Check 'em out.
Claude Errera | Jun 7, 2016 02:56 pm |
link
---