Search results for tag '
licensing

'

Showing results 1 - 1 of 1 matches
Poseable Devil Walkers in every Happy Meal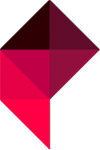 Polygon has posted a short report on Activision's presence at the Licensing Expo in Las Vegas and the last paragraph provides an amusing juxtaposition:
This year the company pulled off the golden dream of all licensing agents, a Happy Meal deal with fast-food giant McDonalds. Activision says its big priority for the coming year is tying up some deals for its new franchise, Destiny.
Obviously the two sentences are unrelated, but I wouldn't mind seeing the Hamburglar outclassed by the might of a Fallen captain. What kind of licensing deals will we see emerge from the Destiny universe?
ncsuDuncan | Jun 18, 2013 08:36 pm |
link
---