Search results for tag '
lore

'

Showing results 1 - 3 of 3 matches
Clarkesworld Talks With Writers of Destiny and Its Grimoire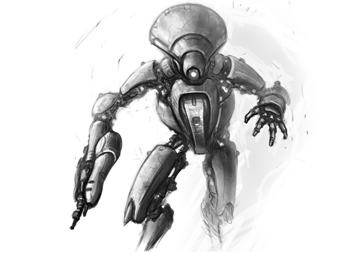 This is a fascinating chat with some of the people involved with Destiny's flavor and lore (and a few writers from other games as well) and delves into how they got the job, challenges they faced with the medium, and even hints at some things yet to happen in Destiny's story. Seriously, read it!
Leviathan | Sep 3, 2015 10:07 am |
link
---
Guardian Radio Tackles HoW Lore

Over on the
Guardian Radio Podcast
, Byf has kicked off a fascinating series of segments focused on the House of Wolves lore, as laid out in the Grimoire cards and in the game. If you've found the cards hard to dig into... this is for you. (If you love the cards, this is for you, too.) Go listen! Thanks to Vortech for
pointing this out
(and linking to the exact start of the segment in the recent 'cast).
Claude Errera | Jun 13, 2015 11:59 pm |
link
---
Destiny Lore In A Minute!
This rather cute video can give you the basic gist of Destiny's story setup VERY quickly. Thanks to GrimBrother IV for pointing it out. Fun!
Leviathan | Sep 9, 2014 08:38 am |
link
---