Search results for tag '
pentathlon

'

Showing results 1 - 2 of 2 matches
Bungie Pentathlon 2014-2015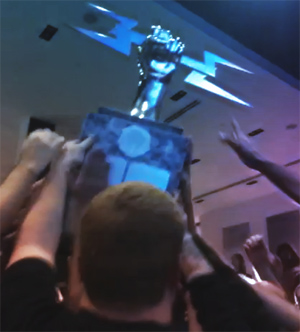 Speaking of pentathlons, Bungie had their annual event last week. If you're not familiar with it, it's a long-running tradition of forming the studio into teams based on seniority and letting have at each other in a number of different games (by Bungie and by others). This Bungie.Net article will introduce you to the teams and the games, and you can look back on Bungie's Twitter to see who won what!
Leviathan | Jan 18, 2015 06:24 pm |
link
---
Let the Games Begin!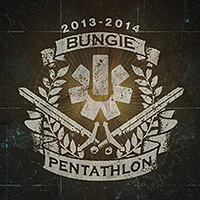 Today marks that special time that comes every so often in the Winter season. A day when teams who usually work together instead split into factions and face off against one another in a friendly competition. The only treasure from their winnings? Everlasting glory.
What? No, it's not the USA/Canada Olympics hockey semi-final! We, of course, speak of the 2013-2014 Bungie Pentathlon, and Destiny appears to be front-and-center for most of the competition. The Bungie Twitter feed promises updates throughout the day, and there's an ongoing scoreboard in the Bungie.net news post. So whether you support the tried-and-true Grizzled Ancients, back either of the Schools, or root for the Newbies' fresh blood, be sure to keep an eye on those pages!
Update: DeeJ is also updating the Bungie Pentathlon group on Bungie.net, and it appears that one of the webcams has been deputized into covering the events of the day.
Beorn | Feb 21, 2014 09:55 am |
link
---