Happy Bungie Day!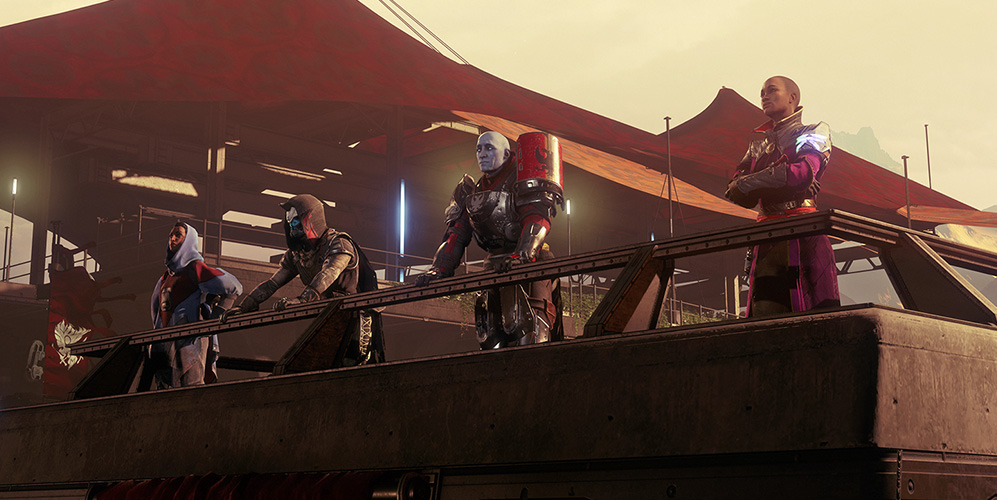 Bungie is celebrating Bungie Day with details about the upcoming Moments of Triumph, launching later this month. Lots of goodies, both in-game and out, are or will soon be available - go read for more details! The Bungie Store has special items available (history suggests you should buy soon if you're interested), and the post also contains some great-looking Forsaken-themed wallpapers. Happy Bungie Day!
Claude Errera | Jul 7, 2018 12:44 pm |
link
---
MotS: A Poetic Adventure (Part 1)
OS_Epsilon stopped by with a pretty amazing fan creation, in celebration of Bungie Day - it might need a little explanation. When the Music of the Spheres was written, accompanying poetry was commissioned from poet Malcolm Guite. Because of the issues with the release of MoTS over the years, this poetry was never released... until now. With narration by My Name is Byf and Moonvald, and some very nice visuals, you can enjoy the first of these poems on YouTube (or above, embedded). Malcolm Guite wrote up his own thoughts of this release (and some more details about the poetry itself) on his website. There's a 17mb booklet that goes along with this release, containing the first poem (The Moon) - we've made a local copy available so that you don't have to navigate MediaFire.
Claude Errera | Jul 7, 2018 05:52 am |
link
---
Friday's headlines: