Search results for tag '
BungieDay

'

Showing results 1 - 6 of 6 matches
Happy Bungie Day!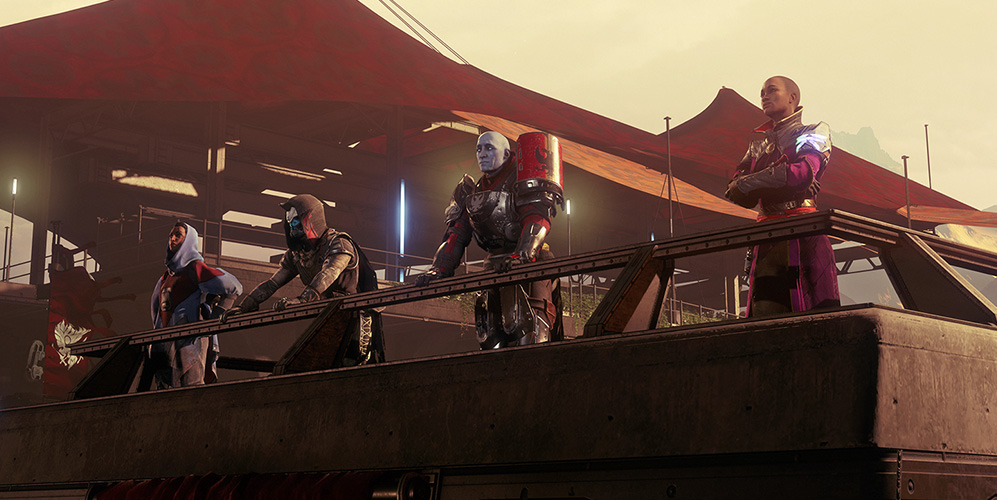 Bungie is celebrating Bungie Day with details about the upcoming Moments of Triumph, launching later this month. Lots of goodies, both in-game and out, are or will soon be available - go read for more details! The Bungie Store has special items available (history suggests you should buy soon if you're interested), and the post also contains some great-looking Forsaken-themed wallpapers. Happy Bungie Day!
Claude Errera | Jul 7, 2018 12:44 pm |
link
---
MotS: A Poetic Adventure (Part 1)
OS_Epsilon stopped by with a pretty amazing fan creation, in celebration of Bungie Day - it might need a little explanation. When the Music of the Spheres was written, accompanying poetry was commissioned from poet Malcolm Guite. Because of the issues with the release of MoTS over the years, this poetry was never released... until now. With narration by My Name is Byf and Moonvald, and some very nice visuals, you can enjoy the first of these poems on YouTube (or above, embedded). Malcolm Guite wrote up his own thoughts of this release (and some more details about the poetry itself) on his website. There's a 17mb booklet that goes along with this release, containing the first poem (The Moon) - we've made a local copy available so that you don't have to navigate MediaFire.
Claude Errera | Jul 7, 2018 05:52 am |
link
---
Happy Bungie Day!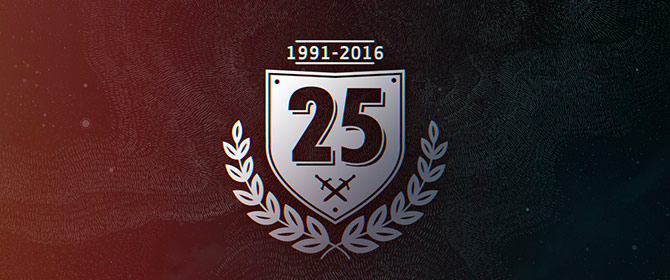 Swing by Bungie.net and read about the goodies on offer for Bungie Day! The Year 2 Moments of Triumph book is now available, and if you haven't finished the tasks within, you've got until September 20 to do so! New schwag is available in the Bungie Store, and buying it this week nets you a pretty cool in-game emblem. There's plenty more, so go and see! (We have a local copy as well, since this is the standard This Week At Bungie post this week, too.)
Claude Errera | Jul 7, 2016 10:34 am |
link
---
Happy Bungie Day!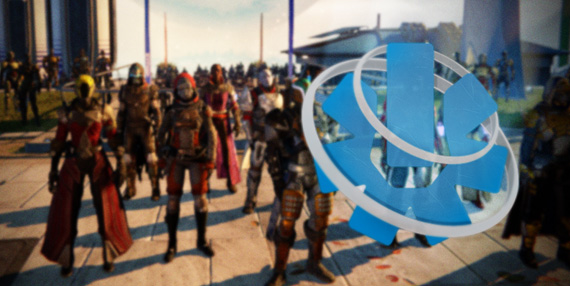 It's July 7th again, and Bungie is celebrating! For those that don't want to read the whole article:
There is an emblem you can earn by completing all of the major accomplishments from Year One of Destiny! (Thankfully making it to the Lighthouse is NOT on the list!)

A video celebrating the Community's contributions from Year One.

A Year One art contest with the chance to win a Collector's Edition of Destiny.

New website avatars for your Bungie.net profile.

A new section of Bungie.net and called the Armory showing all the gear and perks, as well as the sources where you can find them!
How did you celebrate Bungie Day?
Xenos | Jul 7, 2015 08:50 pm |
link
---
Happy Bungie Day!
It's July 7, otherwise known as Bungie Day, and Bungie's got a boatload of info for you. Here's what's on tap:
There will be three separate Collectors' Editions of Destiny, come September (they're all available for all four release platforms):



The Limited Edition ($100) contains a SteelBook case and game disc, a leatherbound folio with background info (a field guide, stickers, and more), plus digital content including the Destiny Expansion Pass (2 new missions) and exclusive emblems/skins/etc.
The Ghost Edition ($150) contains everything in the Limited Edition, plus a Ghost replica and some extra paper content.
The Digital Guardian Edition ($90) contains all the non-physical contents of the Limited Edition.

You will also be able to buy the Expansion Pass separately for $35, or the individual missions for $20 each. IGN has an 'unboxing' video showing off the content for all three editions if you want specifics.


Bungie wishes you a Happy Bungie Day. This is just a short thank-you to fans who've inspired them to strive harder. (There is a surprising amount of pushback right now in our forum about this - there is a feeling by Xbox owners that it's not really a 'Bungie Day', but a 'PlayStation-owning Bungie Fan Day' - which really doesn't roll quite so smoothly off the tongue.)


There are finally details about the upcoming Beta. (This, too, is causing some consternation.) For Playstation owners, the Beta will be available for a maximum of 9 playable days. For Xbox owners, this total is 5 days. (Both numbers might be decreased by the realities of distribution - experience has taught us that 'Starts on X day' can mean 'by the time you get the thing downloaded, it's X+1 day'.) No matter what platform you play on, this article will help you plan out your options.
Linked in almost every single page mentioned above is the new Destiny Official Beta Trailer, which is more than 2 minutes long and chock-full of new tidbits to pore over. We've embedded it below, but you can, of course, find copies in our Official Video collection, for future use. Happy Bungie Day!
Claude Errera | Jul 7, 2014 11:48 am |
link
---
Redefining Legacy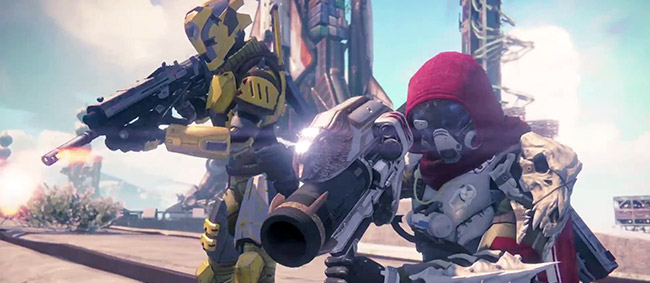 The first slivers of Bungie-blessed loot have begun to drop in honor or Bungie Day - err, week. Follow DeeJ's lovingly-crafted prose on a splendid scavenger hunt befitting any new Guardian. What can you unearth from the City's oldest denizens? Time will tell...
GrimBrother One | Jul 2, 2013 06:14 pm |
link
---