Gamespot's Destiny Summary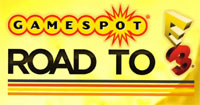 If you need a quick recap of all the info we know so far about Destiny,
Gamespot has you covered
. Jess McDonell talks you through the backstory, accompanied by official art assets and movie clips. It's just two and a half minutes long, and should bring you up to speed in time for E3!
Claude Errera | Jun 3, 2013 10:41 am |
link
---