Search results for tag '
gamespot

'

Showing results 1 - 6 of 6 matches
Destiny: Six Years in the Making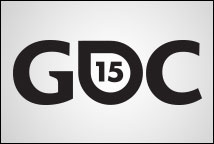 Gamespot has posted the recording of Chris Butcher's talk at GDC this year titled "Destiny: Six Years in the Making." You can watch it over on their site or on their Youtube channel, and here is Bungie's own description of the talk:
At Bungie, we built games based on the Halo engine for ten years. However, by 2008 it was beginning to show its age and there were many core systems that were ill-suited to a modern game development environment. For our new game, Destiny, we sought to develop an engine that would last us just as long as the Halo engine had. This talk will cover the six-year development arc of the Destiny engine, from inception to ship.

(Thanks to uberfoop for posting about it on the forum, even if I didn't notice until after the fact!)
Xenos | Mar 7, 2015 06:54 pm |
link
---
Digging out the hidden pearls

Gamespot has pored over the various details released about Destiny in the past few months, and pulled out seven facts that they think you may have missed. Go read their summary, and see how many you already knew!

Claude Errera | Feb 26, 2014 09:06 pm |
link
---
GameSpot Interview with Joe Staten
GameSpot sat down with Joe Staten today and talked to him about Destiny while running through the E3 demo. There are some great pieces of information in there, but this gem at the very beginning (when the camera is panning across the landscape) will be of particular interest to many fans,

This is all coming right out our engine. All that stuff, if you ran out there, it's all playable terrain. I mean, it's just a really powerful new engine that we've [built for Destiny].
Beorn | Jun 11, 2013 07:15 pm |
link
---
Gamespot's Destiny Summary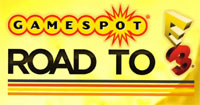 If you need a quick recap of all the info we know so far about Destiny,
Gamespot has you covered
. Jess McDonell talks you through the backstory, accompanied by official art assets and movie clips. It's just two and a half minutes long, and should bring you up to speed in time for E3!
Claude Errera | Jun 3, 2013 10:41 am |
link
---
Neither Snow Nor Rain...
Gamespot visited a handful of Seattle based game studios, including Bungie, to find out what makes the area so attractive to developers (it's obviously the weather.) Go find out what they have to say!
colindosaj | Apr 8, 2013 12:11 pm |
link
---
Barrett/Staten Interview at GameSpot
Xenos noted on the forum that GameSpot has an interview with Christopher Barrett and Joseph Staten discussing "world building" in the wake of their GDC presentation. It's similar to other GDC-related interviews we've already seen, but there's definitely some new perspective in there as well. Go give it a read!
Beorn | Apr 5, 2013 05:41 pm |
link
---