BaghdadBean's Bungie Bag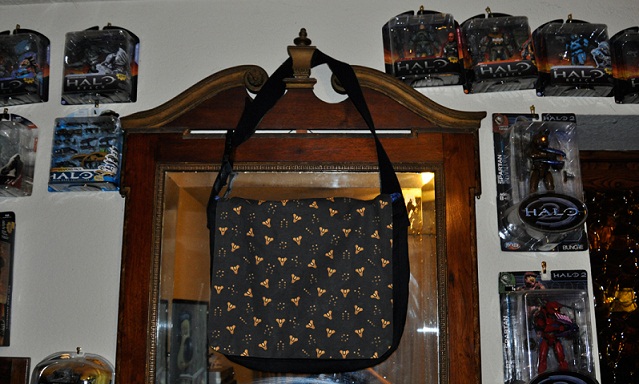 BaghdadBean, one of the lucky One of Seven winners that got to tour Bungie's studio a few months ago, made a Destiny-themed bag to take on her trip. She writes:
When I found out that I would be going to Bungie for the One of Seven studio tour, I took the Geomantic symbols from the Bungie Day news posts and the Project Tiger symbol, and started making a new fabric design. After a week of haggling with it, I printed out a run of fabric, and set to making this Bean-Bag. I took this with me to the studio, and got all of the other One of Seven, plus every Bungie employee who I could corner with a magic paint pen, to sign it.

(signatures)
(bag interior)
(bag pocket and more signatures)

This will be placed in the RTX 2013 Side Quest Child's Play Charity Auction, and it is my sincere hope that it will raise enough money to put a smile on some deserving kid's face.
A cool project with a very charitable outcome. Thanks for sharing, Bean!
ncsuDuncan | Feb 23, 2013 05:32 pm |
link
---