Bungie at Gamescom 2013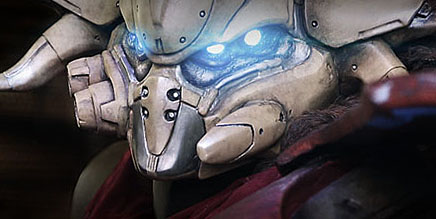 Bungie announced this morning that Destiny will be making an appearance at gamescom 2013, which opens its doors next week in Cologne, Germany. If you happen to be in the area, the show runs from August 22nd through the 25th for the general public. Destiny can be found at the Activision booth and will be on display on a 3-story-tall screen!
In addition, Bungie has put together a gorgeous life-size statue of a Fallen Captain for the event and show-goers can have a photo op with the foe-to-be. Be sure to check out the "Making of the Fallen Statue" video for an impressive look into the process of building the statue (those glowing eyes!).
Beorn | Aug 16, 2013 10:22 am |
link
---