Search results for tag '
gamescom

'

Showing results 1 - 21 of 21 matches
It's A Brave New World Out There Guardian
Bungie had a short presentation at Gamescom today and as part of it they showed off a video highlighting European Deadzone Gameplay, narrated by a new NPC! Watch the video below on Youtube:
Bungie's Stream at Gamescom 2016
Bungie will be showing off some content from Rise of Iron at 10AM Pacific time on Tuesday, and reports say there may be some big stuff announced! Custom games maybe? Tune in to watch below or over at Bungie's Twitch page. It'll be archived as soon as possible afterwards as well! Bungie will also be streaming throughout Gamescom, though if you're in the US it may not be at the most convenient times. Check out the schedule over at Bungie.net.
IGN Interviews DeeJ
As part of their IGN Live content at Gamescom, IGN interviewed DeeJ about The Taken King. As is the norm with these press interviews not a huge amount of new information, but there are some interesting things to note:
Thanks to Speedracer for pointing out the interview ahead of time.
Gameplay from Gamescom
You may have already seen pieces of this, but here's a gameplay video that fell through the news-cracks last week. There's definitely some fun moves in here ready to be recreated in Septemeber!
Thanks, INSANEdrive.
Gamereactor Interviews DeeJ
Gamereactor interviewed DeeJ at Gamescom about some things to expect in Destiny when it launches. Interesting information in there, such as the confirmation of checkpoints in Raids, but the checkpoints won't last forever.
Eurogamer Discusses Destiny's Potential Issues

Eurogamer sat down with Jonty Barnes and Jesse van Dijk at Gamescom to mostly discuss concerns the community has about the game, although the article is sprinkled with some new information. Thanks DaDerga!
'Shotgun blast to the face beats just about everything'
Playstation Access sat down with DeeJ at Gamescom to  discuss the beta as well as the future of the game. Some interesting tidbits in there, including that Destiny will launch with 10 competitive multiplayer maps!
The Dark Below

Before he was DBO-fied, Xenos let us know that Joystiq posted a little interchange with Bungie's Jonty Barnes, Director of Production, mostly concerning the first Destiny expansion, The Dark Below. There's also a few other details about the Beta, and how Bungie will keep upgrading and growing Destiny consistently as opposed to just releasing it, a few DLC, and moving onto the next project.
We're going to change the game after launch in a frequency that we think makes sense, and that isn't going to be dependent on The Dark Below."
Another Hands-On Preview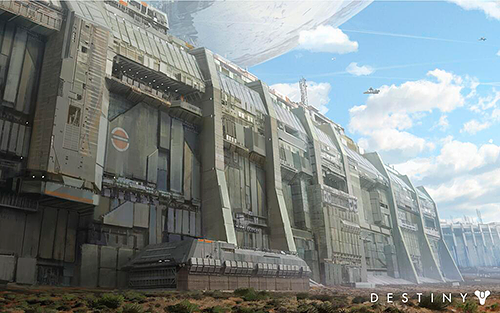 Xbox Achievements posted a short little write-up detailing their experience with Destiny at Gamescom. Nothing really new here, but if you're in a Destiny drought, here's a few more words to help keep the pain away.
Destiny: The People's Champion
Destiny may not have won any awards from critics or official awards at Gamescom, but it DID win one prestigious award: The People's Choice Award on IGN. Looks like some people are hyped for September 9th!
The Crucible Awaits You
Bungie unveiled a new multiplayer trailer today at Gamescom! And GrimBrother IV and UnrealCh13f let us know about it on our own forums.
Urk checks in with AusGamers

Eric Osborne
had a long talk with AusGamers
at Gamescom last week - go see what they touched on!
Inside Gaming talks to Urk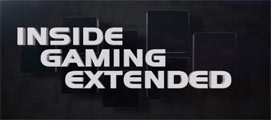 Another interview recorded at Gamescom has surfaced (thanks,
Xenos
) - the crew at Inside Gaming took some time to talk to Eric Osborne about the crowd-pleasing awesomeness of Destiny (340,000 attendees at Gamescom this year, baybee), and what should be lighting your fire. Definitely worth a watch!
Bungie takes 3 Awards at Gamescom

Destiny was
the big winner at Gamescom
- it took three awards, beating out Titanfall (which took 2) for most mentions. Congrats to the Bungie team for
Best Console Game: Playstation
,
Best Action Game
, and
Best Online Multiplayer Game
. And thanks to Hypertrooper, for
bringing us the news
!
Majestic Maverick's Destiny Impressions
Majestic Maverick shared his thoughts on what was shown of Destiny at Gamescom - he seems thoroughly impressed.
Not since the original Halo have Bungie captured such a feeling, but with Destiny, it looks like they've successfully created an exciting and intriguing universe, one that could potentially be the next big industry changing title, and I really can't wait to experience it first-hand.
Consider me thoroughly excited!
Private eyes, they're watching you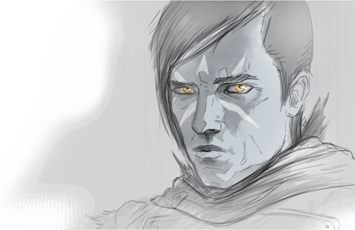 We hired a private eye to investigate the Gamescom Destiny booth. Our first choice was private investigator Gene Parmesan, but we felt a little uneasy when he kept showing up as Claude. That's when we called on our German informant, Hypertrooper, to scope things out. We see your every move!
Community Managers Never Let You Down

Looks like your friendly neighborhood community managers wasted no time at Gamescom - there are a bevy of interviews popping up around the internet covering the latest batch of Destiny reveals. Here's what we know of so far:
It's nice to know these guys would never run around and desert you!
A view from the front

TTL Bjorni was able to experience the latest Destiny goodness first-hand, at Gamescom this week - and he wrote up his experience at Tied the Leader. There are even some codes from the trading cards Bungie was distributing (though I'm not sure what you're supposed to do with them). Go live vicariously! (Then tell him what you thought on our forum.)

Urk Abroad
More news from Gamescom: Urk sat down with Shaun McInnis of Gamespot to talk about how Destiny empowers players to explore the game and create their own story. The two briefly discuss a tidbit from the new (and still unreleased) ViDoc - it sounds like players will have some sort of "super attack". Fascinating!
Screenshots from Gamescom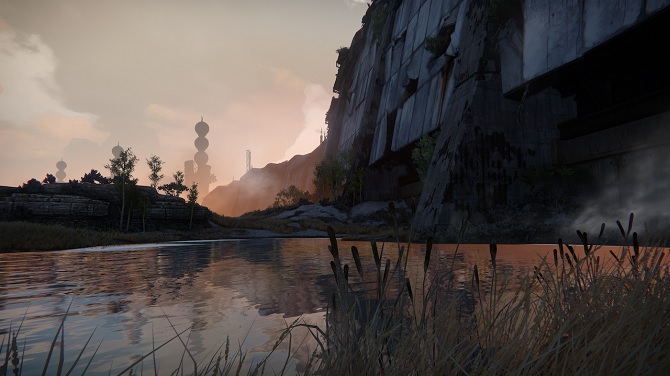 The folks over at VG24/7 got their hands on some new Destiny screenshots to share with those of us that couldn't make it to Gamescom. These images cover the same areas we saw back at E3, but each one offers a gorgeous view of this beautiful game; that water looks amazing! (The VG24/7 article also has a Destiny fact sheet, but all of the info contained within has been previously released in some form.)
Bungie at Gamescom 2013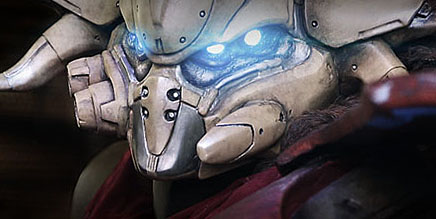 Bungie announced this morning that Destiny will be making an appearance at gamescom 2013, which opens its doors next week in Cologne, Germany. If you happen to be in the area, the show runs from August 22nd through the 25th for the general public. Destiny can be found at the Activision booth and will be on display on a 3-story-tall screen!
In addition, Bungie has put together a gorgeous life-size statue of a Fallen Captain for the event and show-goers can have a photo op with the foe-to-be. Be sure to check out the "Making of the Fallen Statue" video for an impressive look into the process of building the statue (those glowing eyes!).