Search results for tag '
Grimoire

'

Showing results 1 - 4 of 4 matches
Printable Grimoire Cards, For The Historian In You.
If you have a spare ream of paper that you're eager to use, Reddit user rustwoodstudios has created over a thousand Grimoire Cards available for printing (along with instructions to help you print them correctly).
To print out all of the cards in this massive project, you will need at least 251 sheets of paper and a disregard for the price of printer ink (I suggest printing them at work, surely nobody will mind). Thanks for the heads-up, Claude!
Korny | May 23, 2016 12:09 pm |
link
---
The Ishtar Collective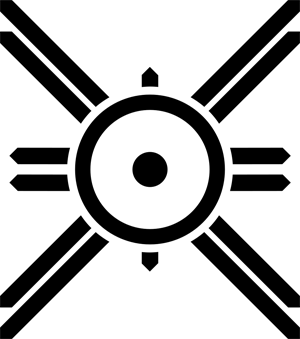 Over on the Destiny subreddit, lordbiro decided that the Grimoire cards needed to be reorganized... and his solution, The Ishtar Collective, is fantastic. Instead of reading them individually, you can read them by subject. Curious about the backstory of Toland the Shattered? There are more than a dozen cards (and another dozen item descriptions) that reference him - and you can find them all in one place. There's even a search function if you can't remember what you're looking for, but a word or phrase sticks in your head. Thanks to INSANEdrive for the heads-up... this is a rabbit hole you can get really lost in.
Claude Errera | Jun 8, 2015 06:42 pm |
link
---
A Grimoire For Your Ears
I missed posting this the first time, but roland dropped by to let us know that he's been putting together some audio versions of Destiny Grimoire cards. Very cool! He's looking for feedback and suggestions, so check them out (YouTube playlist) and then let him know what you think in the forums!
Beorn | Jan 12, 2015 07:49 pm |
link
---
Delving Deep into the Story
Did you learn all there was to learn from the Grimoire when the Alpha was around? Ragashingo pulled some info together... and then BeingU pointed out a reddit thread containing a pretty thorough collection. Go explore!


Claude Errera | Jul 3, 2014 11:20 pm |
link
---