Search results for tag '
summary

'

Showing results 1 - 10 of 10 matches
Delving Deep into the Story
Did you learn all there was to learn from the Grimoire when the Alpha was around? Ragashingo pulled some info together... and then BeingU pointed out a reddit thread containing a pretty thorough collection. Go explore!


No more massaging the geometry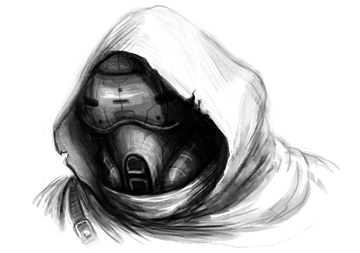 Bungie's Scott Shepherd discussed Destiny's character creation system in a GDC panel this morning - Polygon has the details. Go read! Thanks again, Xenos.

Digging out the hidden pearls

Gamespot has pored over the various details released about Destiny in the past few months, and pulled out seven facts that they think you may have missed. Go read their summary, and see how many you already knew!

Words for your eyes
If you don't have time to read the Bungie Weekly Update (either at B.net or in our own Weekly Update Archive) Greenskull has broken it down for you in visual form. 3 minutes will give you the skinny.

Greenskull reads you the BWU
Ready Up Live's Greenskull walked through the first Destiny-based Bungie Weekly Update - I suppose if 2 minutes of summary is easier to process than 2,000 words on a screen, this video is for you. Take a look!
aPK's Destiny In-Depth: Podcast #1
In the interest of speeding up processing, TeamBeyond's aPK has summarized the hour-plus Bungie podcast released Tuesday to a four-and-a-half minute recap, hitting all the high points. If you can't find the time to listen to the podcast itself, this vid should help you figure out what you missed.
Going Bigger

Let's catch up on some interesting Destiny press - first up, Digital Trends wrote an article called 'Destiny may actually be as good as you hope it is'. (It came out during E3, but we missed it, and it's a really nice summary of what we might expect, and why there's reason to trust what we haven't seen yet.) Give it a read!

Wrapping up the known
Greenskull has posted a video looking at the last few Mail Sacks, as well as recapping what's expected from E3, Destiny-wise - watch it to get prepared!

A deep summary from PSM

Playstation Magazine UK has
written up their first look at Destiny
. According to
urk
, the info they're disseminating has all been public since February 17... but if you read it carefully, it might seem new. (I was
at
the mid-February press conference, and some of it seems new.) Worth a look, just for its overview properties! Thanks,
Mr Daax
.
A missed summary contains lots of tantalizing tidbits

OXM UK posted an article summarizing the February press event... all the way back on February 22 (less than a week after Destiny was officially revealed). It contained a plethora of story/universe references that other news outlets missed... and until yesterday, when Mr Daax linked to it, I hadn't even realized it existed! Absolutely worth a read - even if it IS a little old!