Search results for tag '
Wired

'

Showing results 1 - 3 of 3 matches
Luke Smith Answers Questions From Twitter
Ever wonder what kind of music Ghaul listens to? Will Destiny 2 have a PTR? Will Fusion Rifles be nerfed before the game even comes out? These important questions and more get answered by none other than Bungie's own Game Director Luke Smith, in a video that is both entertaining and educational, so check it out! Thanks go out to INSANEdrive for the heads up!

Korny | Aug 29, 2017 07:11 pm |
link
---
Bungie's Destiny in Destiny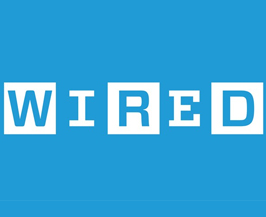 Wired has a great article about the history of Bungie and how they got to the point they're at now, about to release Destiny. Covers a lot of history as well as talks about their mindset in building Destiny. (Thanks to GrimBrother IV for pointing it out on the forum)
Xenos | Sep 5, 2014 05:15 pm |
link
---
Sitting alongside Harry Potter
Wired.co.uk has a very interesting article about Destiny's past, present, and future, which includes some revealing numbers on how Bungie has grown in recent years:
How large a group? "It's around three times the size of the Halo Reach development team," Butcher, the game's lead engineer, tells Wired.co.uk. "If you count all of the test and development and support staff then we're over 400 people."

For perspective, the size of the team working on the next big-budget Call of Duty title, Ghosts, in-house at Infinity Ward is 125, in addition to about a few contractors and additional work done at partner studios.
Be sure to read the rest of the article to see how Bungie learned from ten years of making Halo. (Afterwards, discuss it in this thread Xenos posted!)
ncsuDuncan | Jun 18, 2013 07:23 pm |
link
---