Search results for tag '
animation

'

Showing results 1 - 3 of 3 matches
Avoiding Motion Sickness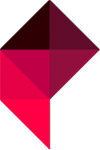 Polygon has as a nice article on one of the Destiny-related talks given at GDC this year. David Helsby, Destiny's Senior Animator, went in-depth on how the first-person animations were created to be smooth but realistic, and at the same time, not induce motion sickness in the player. Interesting read! VG24/7 also has an article on the talk. Thanks CruelLEGACY.
Leviathan | Mar 6, 2015 08:59 am |
link
---
Animation Education
Dan de Board let us know that the presentation a few Bungie employees gave at this year's Vancouver Siggraph conference can now be experienced through a handful of slides at RealTimeRendering.com. At a quick glance, it looks like there's a lot of interesting stuff in there, including a glimpse at the testworld spaces used to prototype incoming content. Be sure to click on the images or "preview" in the PowerPoint to see the actual animations!

Leviathan | Oct 27, 2014 09:43 am |
link
---
Video Animators, collect your bounty.

Our E3 preparation continues with a request for the video animators within our community. Next week's events could result in the first DBO video production, and we need your help creating a classy intro animation for our footage! If you're interested in earning a free DBO shirt, check out this thread for the details.
ncsuDuncan | Jun 2, 2013 03:55 pm |
link
---