Search results for tag '
building

'

Showing results 1 - 3 of 3 matches
Clarkesworld Talks With Writers of Destiny and Its Grimoire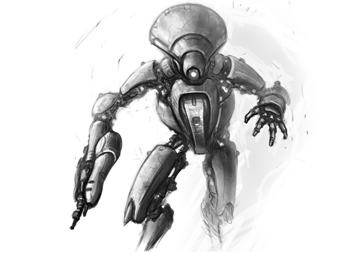 This is a fascinating chat with some of the people involved with Destiny's flavor and lore (and a few writers from other games as well) and delves into how they got the job, challenges they faced with the medium, and even hints at some things yet to happen in Destiny's story. Seriously, read it!
Leviathan | Sep 3, 2015 10:07 am |
link
---
'We're going to grow the universe'

The man who's stealing our jobs, Xenos, dropped us a note about TotalXbox.com (a.k.a Official Xbox Magazine)'s talk with Bungie at Gamescom regarding Destiny expansions. Bungie seems to have high ambitions to keep this world living and breathing, from free upgrades to paid-for heaps of content. Go read!
Leviathan | Aug 18, 2014 08:59 pm |
link
---
Trailer goes live today

The Destiny CG trailer (
hinted at
a couple of days ago) drops today... get psyched! (VG247 has
a bit of additional info
; they were one of the sites that received a promo package from Activision about this. The bookmark, teased on the left, is referencing June 10, not October 6. A full-sized pic is available at VG247.)
Claude Errera | May 23, 2013 05:43 am |
link
---