Search results for tag '
christmas

'

Showing results 1 - 2 of 2 matches
Oryx, Did You Know?
They're not Pentatonix, they're not Peter Hollens... but they have something nobody else has: a version of "Mary, Did You Know" that focuses on your favorite Light-Eater this holiday season. Husky Raid, the Destiny clan known for its in-game dance extravaganzas (check out this article for some fun backstory), has released a beautiful rendition of a modern Christmas classic. Go listen. (Thanks, Schedonnardus.)

Claude Errera | Dec 22, 2015 12:58 pm |
link
---
Fan Fiction Contest Winners Announced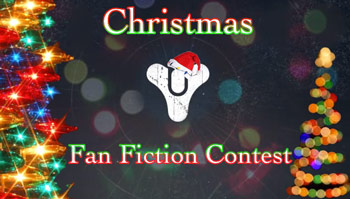 Winners for the Christmas Fan Fiction contest have been announced in the forum! Go see if you're one of the lucky two, and be sure to read the entries in the original post if you haven't already. Thanks to Ragashingo for hosting the contest and congratulations to the winners!
Beorn | Jan 3, 2014 06:20 pm |
link
---