Search results for tag '
contest

'

Showing results 1 - 24 of 24 matches
Deeply Flawed Raiders T-Shirt Contest
Want to win a copy of The Taken King Collector's Edition? Here's how: Kermit is relaunching the Deeply Flawed Raiders t-shirt design contest and is looking for design entries! The winner takes home a TTK Collector's Edition for their platform of choice and runner-up gets a DFR t-shirt once they're printed. Check out the forum post for instructions and get to designing! Entries are due August 10th (that's Monday, folks).
DBO Insight Giveaway: Winners!
Took a little longer than expected, because a couple of the winners that were picked initially neglected to respond to the email informing them that they won - but we've got 6 winners for the DBO Insight Giveaway. Congrats to the following!
Poster Collection: Ouranje, Up North 65, and darthbob
Hardcover Journal: slycrel, Cyber-KN, and Chewbaccawakka
Thanks to everyone for playing! When we get our hands on more schwag, we'll be sure to let you know.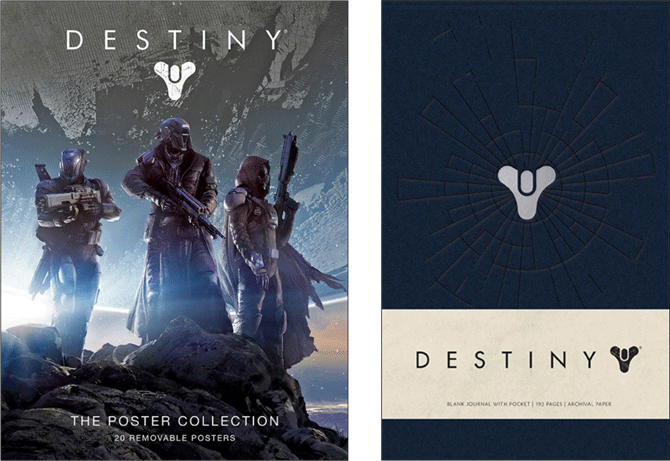 DBO Giveaway Reminder
Just your friendly-neighborhood DBO reminding you that you still have a little time to head over to the contest page and drop in your name for a chance at a Destiny Poster Collection or Destiny Journal from Insight Editions. Submissions end at 18:01 PM, UTC, Monday, March 16. (That's 2pm Monday afternoon, ET, 11 am Monday morning, PT, and so on.)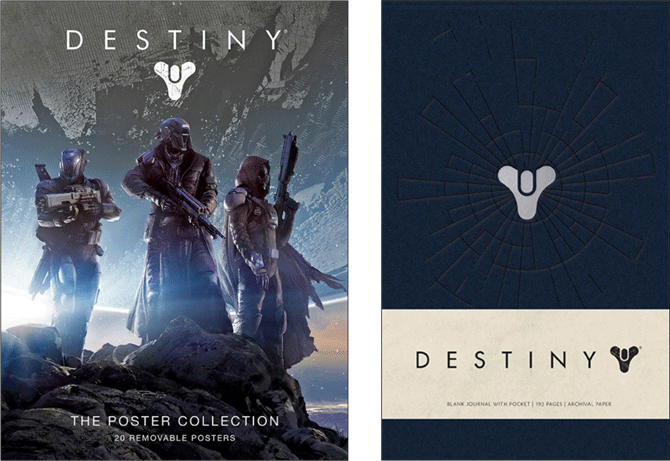 The Art of Destiny - and Some Goodies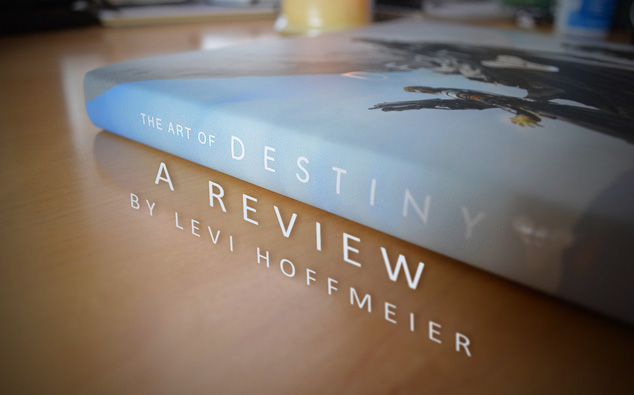 Our very own Levi wrote up a book report on The Art of Destiny, a hardcover collection of concept art and background information on Destiny. You can read it, in four parts, on our forum:
Part 1
|
Part 2
|
Part 3
|
Part 4
. Levi rocks. (I'd give him an A for this report.) If you like what you read, we have a special treat for you:
Insight Editions
, the publisher of the book, has provided us with several copies each of their
Destiny Poster Collection
and their hardcover
Destiny Journal
. (They did this independently of Levi's review - but the timing was spooky.) There's a press release covering all 3 products -
you can read about them here
. If you want to get in on this, just
drop your name in the hat
! (Insight is asking if they can contact people interested in their products - we told them we'd check with you, first. Your chances of winning are unchanged by your choice.) The contest is open until next Monday - good luck!
Make Art, Win Prizes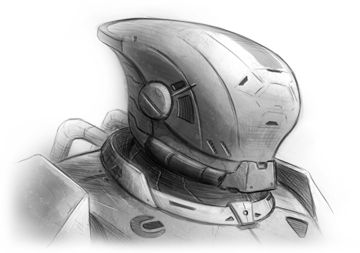 Grizzlei is wanting to give you some Xbox 360-related goods like an Expansion Pass or other bonus content. All you have to do is make something artistic (and related to Destiny, of course). No purchase necessary, and you can make your entry in any medium! The deadline's been extended to October 3rd so have at it!
WuShop for Ts - Winners Announced

The image editing contest we ran a week ago came to a close on Monday night - but the week's been so insane that I didn't get a chance to post the winners until now. Congrats to tareheart, Ibeechu, and Schedonnardus! (I don't seem to have any way to reach Ibeechu, so hopefully he'll see this and send me details about where I can send his shirt.) Congratulations, as well, to ZackDark, who would have won, but couldn't accept the international mail without a real headache. Thanks to everyone who participated (you can scroll through the submission thread if you haven't seen all the entries), and keep your eyes open for the next DBO contest!

I think I need better armor.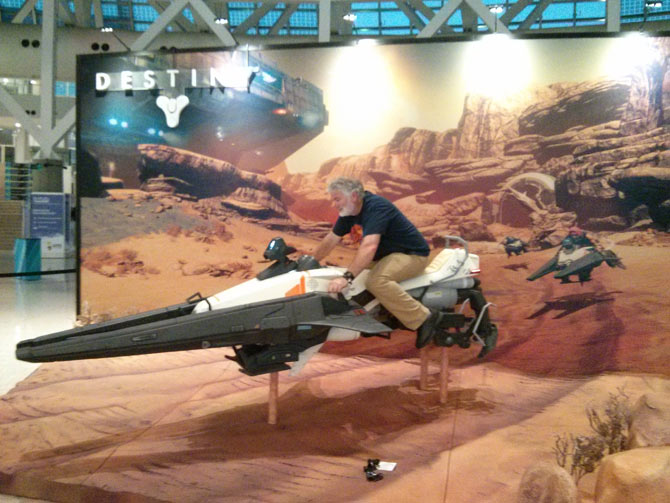 One of the things we came home with after E3 was a T-shirt stash... and we want to share it with you. Bungie had a life-size Sparrow on display in the lobby of the LA Convention Center, and folks were able to take pictures riding it. mastrbiggy likes to see me humiliated, so he's come up with the following contest: Photoshop the image above (click for full-size), post the result (and your T-shirt size) on our forum, and you could win a show-specific Destiny T. (It's the same design as this Tricorn Baseball shirt, except that the shirt is grey, the design is white, and the sleeves are short.)
Old Russia in Project Spark
Okay, this is pretty cool: OurDarkDestiny used Project Spark to recreate the beginning of the Old Russia demo from E3! If this inspires you to create your own Destiny-themed game or video in Project Spark, check out this Bungie.net thread for details on a contest hosted by OurDarkDestiny and the Destiny Community Hub team.
Fan Fiction Contest Winners Announced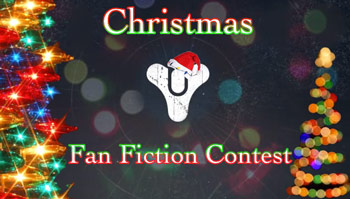 Winners for the Christmas Fan Fiction contest have been announced in the forum! Go see if you're one of the lucky two, and be sure to read the entries in the original post if you haven't already. Thanks to Ragashingo for hosting the contest and congratulations to the winners!
A Christmas Contest, Finished
Over at Bungie.net, Progo held a Destiny Fan Art contest - and last week, posted the winners. Some great stuff in there! Go take a look.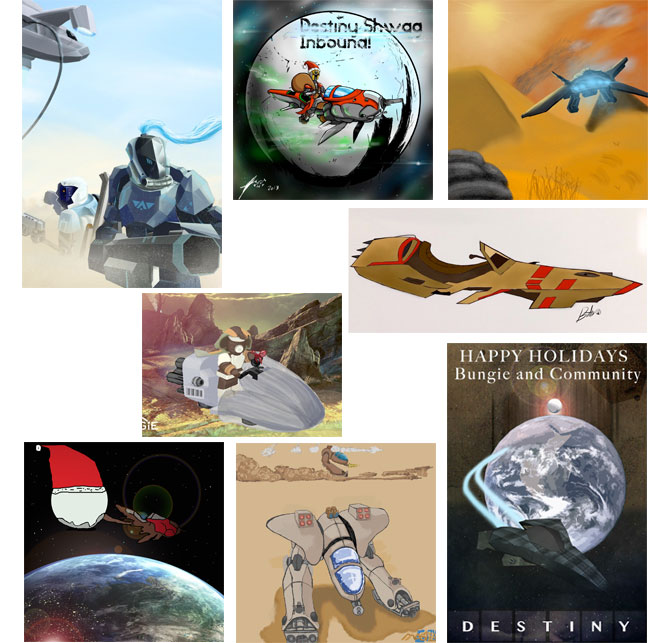 The Traveler Is Coming to Town!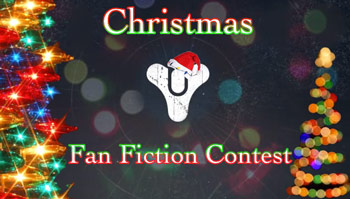 Ragashingo dropped by the forums with a holiday-themed writing assignment: he's hosting the "First Annual Destiny Christmas Fan-Fiction Contest". Go check out his post, and be sure to get your entries in before midnight on the 24th!
Extra Life for an Exo Print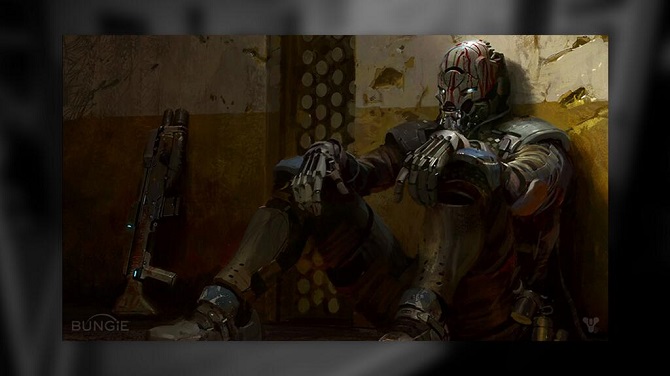 As announced on last night's episode of dboTV, we're currently running a contest where you can win one of the prints from Bungie's "Ghosts in the Machine" concept art gallery by participating in the Destiny Community's Extra Life campaign. Only 20 copies of the Exo image above (by Jaime Jones) were sold, so this is a pretty awesome prize Beorn snagged for the DBO community! For all of the details on how to enter, check out this post /Sekhmet/ left on our forum. Good luck!
Legendary Pumpkins

Bungie has
posted their entries
to their
Guilt O' Lantern...
er....
"Pumpkins of Legend"
pumpkin-carving contest on their Facebook page. Go vote with 'likes' so your favorites receive some Destiny Beta codes.
Become Jack-O'-Legend, Win Codes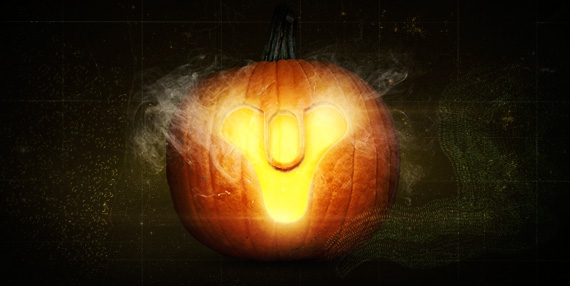 Is the hunt for Destiny Beta codes driving you out of your gourd? Rest easy, Ichabod, for Bungie is getting into the Halloween spirit with a contest that will turn pumpkins into prizes. Don't wait until midnight - contest finalists will be chosen Sunday, so head over to Bungie.net for the rules post-haste! (Thanks, Xenos.)
Leveraging the Crowd

The Gamepedia wiki is trying to build
their Destiny content
- and to entice you to help, they're
giving away a Playstation 4 console and a copy of Destiny
(when these items are released). Swing by
GolgothaAvante's forum post
for details - and then go help them fill up the spaces!
Coming Soon to a Photoshop Near You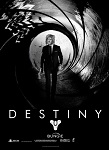 Voting has opened up for the Destiny Movie Poster contest that started with last week's mail sack. Head over to this gallery on the Bungie Facebook page and cast your vote with a "Like" on the image of your choosing. Be sure to revisit the contest thread if you'd like to see all of the entries!
What do YOU fear?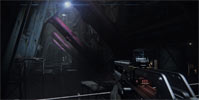 In the last Mail Sack,
Bungie challenged its fans
to envision their greatest fear and fill a Destiny game space with it. The finalists are now up for your perusal - look 'em over, and vote for your favorite! (The winning entry will earn its creator a free shirt... so pick wisely!)
Visiting the most cheerful challenge finalists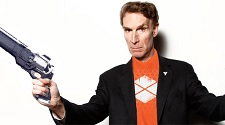 After sifting through the multitude of entries in each image-based Bungie Day challenge, DeeJ has prepared a colorful gallery of finalists for your viewing pleasure. The winners are still being picked by Team Bungie, but in the meantime you can go see what made the first cut!
Seven challenges. Seven prizes.

Bungie Day is here, heralding the midpoint of Bungie Week, and with it comes a handful of short-fuse contests on the Bungie.net forum. Time is short - the deadline for submissions is TODAY. (Presumably midnight Pacific time, though you might be able to squeak by with an overnight entry.) Submissions will be judged by DeeJ's fellow employees, and each winner will receive a Destiny poster signed by Team Bungie. There are seven contests to enter, so visit the threads below for details on how to craft something legendary for each one:
If you were hoping for more on Bungie Day Actual, keep in mind that this year the festivities have been stretched to fill an entire Bungie Week:
Though today may be Bungie Day in the traditional sense, the event will continue beyond the Se7enth. And that is the Tru7h. Our celebration continues tomorrow, and tomorrow, and tomorrow.
Comforting words from Bungie.net! (Thanks, MrPadraig08.)
Art and Stuff Contest Finalists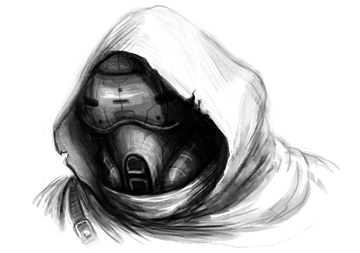 The finalists for the Art and Stuff contest have been announced. Now it's up to the community to vote for their favorite piece of Destiny fan art. Congrats to the finalists - great work! Be sure to also check out all of the community art that was submitted.

Art and Stuff Contest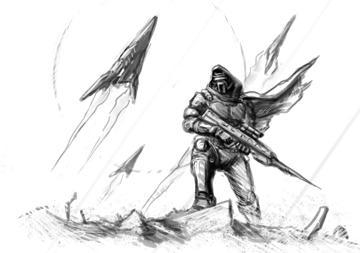 Cal Carlson let us know that the 'Art and Stuff' group on Bungie.net is hosting another contest - you must create an original piece of art depicting what you want your Destiny character to look like. Winners will be adorned with awesome swag from Bungie themselves! The deadline is May 21st, so dip your paint brushes (or turn on your digital drawing tablet) and start creating!

Weekly forum game / Destiny prizes to win / Rule the leaderboard

DBO Challenge
Check the forum for details
then write a haiku!
I lost on Jeopardy, baby.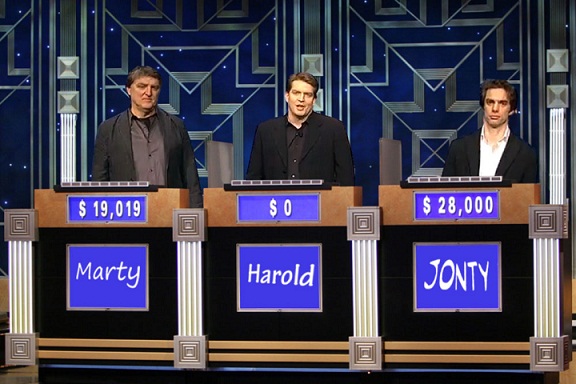 Kotaku has revealed the winners of their Bungie-themed Photoshop contest, and it looks like user arniejolt won by posting his response in the form of a question. (While you're at it, check out this Bungie.net thread for even more stiff-armed imagery.)
Kotaku wants your 'shops.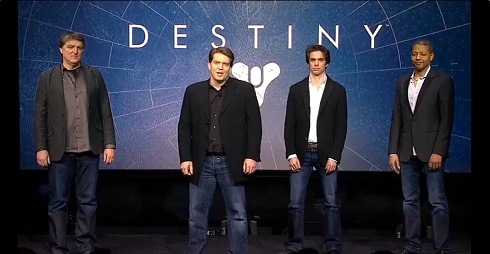 Not ones to let a gaming meme fade out, Kotaku has picked a familiar target for their weekly photoshop contest. The comments section is already filling up with a plethora of blazer-tagged, stiff-armed images. Check it out and submit your own!