Search results for tag '
osborne

'

Showing results 1 - 2 of 2 matches
Urk on the PlayStation Blogcast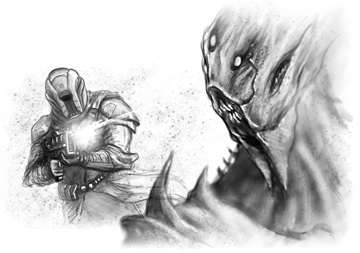 Hedge posted in the forum to let us know that the latest PlayStation Blogcast (#90) has an interview with Bungie community manger Eric Osborne (Urk)! It sounds like this is the first in a number of Bungie interviews they'll be presenting in their podcast! The entire episode clocks in at 1 hour 45 minutes, and the Urk interview kicks off at 15:10 and lasts around 12 minutes.
Beorn | Sep 19, 2013 11:02 pm |
link
---
The Fantastical Writ Familiar

Must be the day for awesome interviews - Metro (another UK paper) has an interview with Eric Osborne that delves into topics like the game's realism, how it diverges from a classic MMO, weapons, griefers and more. Go dive in! Thanks, Mr Daax.

Claude Errera | Jun 20, 2013 02:28 pm |
link
---