Search results for tag '
urk

'

Showing results 1 - 15 of 15 matches
Interview With Luke Smith and Eric Osborne + New Footage
Youtube's E3 Experience has been going on all day, and after the Playstation press conference Geoff Keighley interviewed Urk and Luke Smith, along with the interview they sprinkled in some new clips from Destiny! SoMxStation on Youtube managed to grab it for us, watch it below!
Post-Beta
JDQuakers let us know that IGN has a Q & A with Bungie's Urk right here. Some interesting talk on the reasoning behind certain decisions like player names as well as which aspects of the game are still in some deliberation, like voice communication, thanks to Beta feedback.
Personally, I'd be fine with not talking to strangers, though I could see some more Fable-esque emotes, like acting like a chicken or farting for example, could be instrumental in challenging missions.
IGN Tours the Tower with Urk
IGN has a new video up of a walking tour of the Tower given by urk. It covers lots of details which may already be old hat to those who've been enjoying the beta thus far; but also teases some "freaky" stuff that might interest even those well acquainted with the Guardians' refuge above the city. Go take a look! (Thanks goes to bluerunner in our forum.)

In the Search For Truth
The Cosmodrome stuff we showed off at E3 is a tiny fraction of that space"
If there's one interview you read today, I say let it be this one. Broony let us know that Eurogamer decided to cut the crap and try to figure out what the heck this Destiny game is actually about with a volley of questions posed to Urk and David Dague, and hey, I think it worked!
...how do we take things from an MMO and pull them in without both confusing the s**t out of everyone when we try to tell them what it is?"
I came out feeling like I had much better idea of how Destiny is going to play, in terms of encountering other players in the Wild, branching game spaces, hanging out in the Tower, and much more. There's still plenty of unknown, but like Urk's said, Destiny is a different kind of a beast, and I think it's probably going to take jumping into the Beta to really understand it. In the mean time, there's a lot of nuggets in this one to hold you over!

Spaceship Pilots To Be Sad, PC Gamers To Be Hopeful?
andeeeh let us know of another interview at IGN, this time with Urk. Short, but it highlights a couple of questions a lot of fans have wondered about. Sounds like PC isn't out of the question in the future, but it's definitely not a focus right now. As for pilot-able spaceships, my X-Wing/Tie-Fighter Pilot inside is crying a bit, but hey, Destiny sequels need something to bring to the table right? Regarding microtransations, it's always nice to hear something like this:
...we're not looking at any pay-for-power type stuff."
Playstation's Destiny
Playstation Access tackled Urk and Deej on the topic of the Moon, classes, exotic weapons, seamless social experiences and the Beta. Thanks, Xenos!
Where Credit Is Due

On Tuesday, we linked to an IGN article containing comments from Eric Osborne about the Destiny Beta; it turns out the actual interview was done by Gamespot. Whoops! Check out their article for the full story.
Urk on the PlayStation Blogcast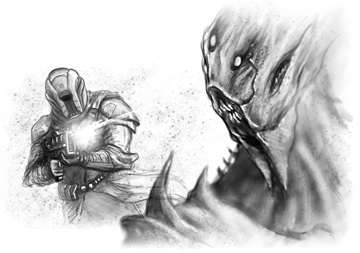 Hedge posted in the forum to let us know that the latest PlayStation Blogcast (#90) has an interview with Bungie community manger Eric Osborne (Urk)! It sounds like this is the first in a number of Bungie interviews they'll be presenting in their podcast! The entire episode clocks in at 1 hour 45 minutes, and the Urk interview kicks off at 15:10 and lasts around 12 minutes.
Zam Roundtable with Urk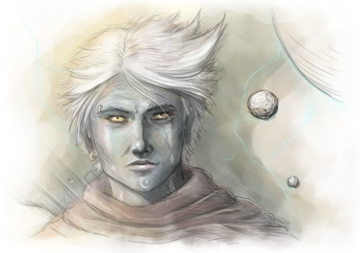 Zam has a new article on their roundtable interview with Urk covering aspects of Destiny's shared world experience.  Not a whole lot of new information, but he points out how these kinds of multiplayer dynamics have been part of Bungie's focus all the way back to Minotaur; and have evolved over time. Go check it out!  (Hat-tip to Xenos in the forum. )

Urk checks in with AusGamers

Eric Osborne
had a long talk with AusGamers
at Gamescom last week - go see what they touched on!
Inside Gaming talks to Urk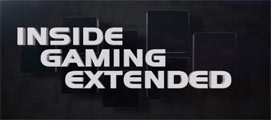 Another interview recorded at Gamescom has surfaced (thanks,
Xenos
) - the crew at Inside Gaming took some time to talk to Eric Osborne about the crowd-pleasing awesomeness of Destiny (340,000 attendees at Gamescom this year, baybee), and what should be lighting your fire. Definitely worth a watch!
Community Managers Never Let You Down

Looks like your friendly neighborhood community managers wasted no time at Gamescom - there are a bevy of interviews popping up around the internet covering the latest batch of Destiny reveals. Here's what we know of so far:
It's nice to know these guys would never run around and desert you!
Urk Abroad
More news from Gamescom: Urk sat down with Shaun McInnis of Gamespot to talk about how Destiny empowers players to explore the game and create their own story. The two briefly discuss a tidbit from the new (and still unreleased) ViDoc - it sounds like players will have some sort of "super attack". Fascinating!
Making the Technology Disappear

MMORPG.com interviewed Eric 'urk' Osborne recently - there are some fascinating tidbits inside. (Did you know that the Tower is a fully third-person playspace? I didn't.) Go give it a read! Thanks, Xenos.
Earning players and winning
We missed this a couple of days ago - but IGN sat down with Eric 'Urk' Osborne at E3, and answered a bunch of fan questions. Urk is quite good at distilling the message the team wants to share into easily digestible chunks - go listen! Thanks, Mr Daax.