Search results for tag '
path

'

Showing results 1 - 2 of 2 matches
Hot Fix Patch Notes - Night Edition!

What's Nightfall and Nightstalker have in common? They're the main focus of today's hot fix from Bungie! The extra shots given by Nightstalker's Quiver option have been disabled until a true fix can be created. As well, the Nightfall rewards have been adjusted for this week and the forseeable future. There's also some notes about the King's Fall Hard Mode and its own rewards so give it a look! (Local copy here.)
Leviathan | Oct 20, 2015 11:56 am |
link
---
You have eight days to save the world.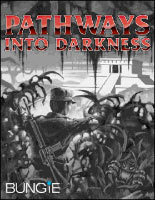 When
a thread appeared
last month on our forum from stevrrr, the maker of the recently released
'Gnop' tribute
, there was excitement when talk turned to the idea of a remake for Pathways into Darkness. It was very, very hard to keep my mouth shut at that point, knowing that just such a remake was already in the queue at the Apple Store... but I did what I was told, and said nothing. Approval took a little longer than expected (even though this remake had Bungie's blessing, Apple needed to be thorough), but it's
available for download now
, and if you have a Mac, you should grab a copy. It is free, it has been lovingly crafted by the same people that brought you Marathon on Xbox LIVE Arcade, and it plays EXACTLY as I remember it. My hat goes off to Mark Levin and
Bruce Morrison
for this blast from the past! (And be sure to swing by
pid.bungie.org
, which is still maintained by Hamish Sinclair and will almost certainly be seeing new traffic soon!)
Claude Errera | Apr 9, 2013 08:52 am |
link
---