Search results for tag '
ridealong

'

Showing results 1 - 2 of 2 matches
Explore the Moon with Bungie and TerraMantis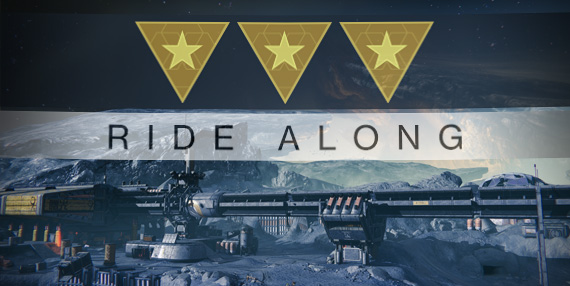 The next
Bungie Ride-Along
happens this afternoon, 4:00-5:00pm (Pacific time), where Bungie Artist Sam Jones will join DeeJ and lore fan TerraMantis in a tour of the Moon. You can
watch it live on Twitch
, or if you miss it, watch it on YouTube next week. Should be fascinating!
Claude Errera | Mar 6, 2015 02:00 pm |
link
---
Bungie Ride-Alongs - learn more today!
Last week's Ride Along with the Dads of Destiny didn't get any front-page lovin' when it happened - but if you're a Destiny fan, you should defintely watch it. Lots and lots of behind-the-scenes tidbits on the making of the game and the development of the Cosmodrome from Lead World Artist Rob Adams. If you like this sort of thing, they published another one just a week earlier, with MoreConsole and World Artist Blake Low, focusing on Venus. If this schedule keeps up, there'll be a new one this Friday. They're streamed live on Twitch, so you can watch in real time - or you can enjoy them after the fact, on your own schedule (the Venus one is here, the Earth one is here). Spectacular!

Claude Errera | Feb 17, 2015 02:20 pm |
link
---