Search results for tag '
vault-of-glass

'

Showing results 1 - 2 of 2 matches
Flawless Cowboys
The DBO PS4 raiding crew earned the elusive Flawless Raider trophy yesterday–with a fireteam of five, nonetheless! CruelLEGACY has a great write-up over on Ready Up Live, complete with videos from multiple perspectives. Congrats, guys!
Beorn | Nov 30, 2014 02:59 pm |
link
---
DBO Vault of Glass (PS4, Hard Mode)
The DBO Xbox crew made some raid noise this weekend, so "Team Cody Miller" is heading up a PS4 DBO Vault of Glass "Hard Mode" run next weekend! Start time is Saturday (Oct. 11) at 9:00am PST. If you think you're up to the challenge, check Cody's forum post for requirements and signups!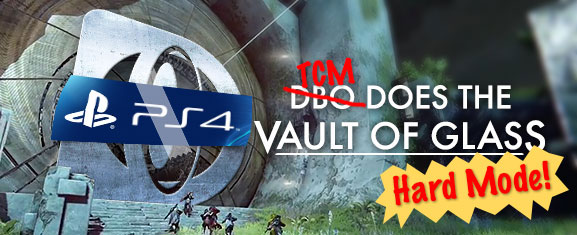 Beorn | Oct 5, 2014 09:19 pm |
link
---