Search results for tag '
Video

'

Showing results 26 - 33 of 33 matches
The Strength of the Wolf is the Pack
We've added 'The Law of the Jungle' to our
Official Video Archive
- you can stream it, or grab a copy at a couple of sizes. Enjoy!
Audiobook by RUL
Greenskull is back with video recapping and verbalizing much of the new Destiny content that Bungie recently added to their website. Go and give it a look and listen, and see what the RUL crew thinks!
Bungie's GDC Talk - now up at GDCVault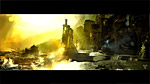 Gamasutra has posted
their version of the Destiny talk Bungie gave at GDC this year
, in their GDCVault - for free. It's a different layout than the Gamespot vid we've all seen - it allowed me to grab a few better concept art shots for
our GDC Concept Art Gallery
, and it's never a bad thing to have multiple sources of great content. Go take a look!
The Video Collection Grows

We've added the Destiny Character Development video unveiled at GDC 2013 last week to our Official Videos collection - it's available in a million places today, but who knows about 5 years from now? Don't worry - we'll still have it then, too.

Destiny Character Development
If you missed the video segment from Bungie's GDC presentation (or want to watch it again), DeeJ has posted the video on the Bungie Blog. (You can also find it on the Bungie YouTube channel.) Press play and drool at the impressive character design!
The Fract of the Matter
Mr Daax on our own forums brought up a very cool TED Talk video regarding the nature of mathematical fractals. The talk itself focuses on the fractal integration of African designs, but there is a particular section (approximately 10:50-14:00) that Destiny fans might find particularly interesting, especially those that involved themselves in the latest Destiny ARG. If you are wondering about geomancy and geomantic symbols, this is a very cool video to check out! Might we see more patterns like this creep up in Destiny's future? We'll see!
Official Video Library Initiated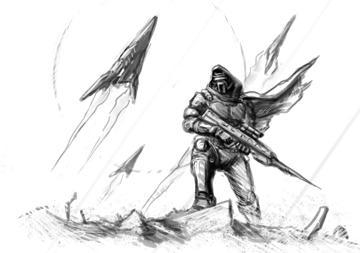 We've begun to build an 'Official Destiny Video Archive', containing media released by Bungie (and possibly Activision) related to Destiny. As of now, there are only a couple of videos - but this will grow! You can watch streaming versions, or download SD or HD versions for offline use.
Ready Up Live's Destiny News Show
Greenskull let us know that he is starting up a Destiny news show on Ready Up Live's Youtube channel. He released the very first episode today and gives the breakdown on all the recent Destiny news. Go watch!