Search results for tag '
Bungie

'

Showing results 1 - 25 of 112 matches
Bungie ViDoc - Forged In The Storm
Wait, is the Season of Arrivals over already? Time sure flies, doesn't it?
Fortunately, Bungie has release a rather... "cool" look into the new ice abilities and content coming with their Beyond Light expansion. Tread carefully if you wish to avoid story spoilers and reveals, however, as this ViDoc will surely be on thin ice for those who prefer to stay dark for that kind of stuff. Oh, and speaking of Darkness, this ViDoc also contains insight into the Season of the Hunt, and the type of story exploration (and horde-style event) that we can expect from that.

Take a look, then feel free to discuss what makes Darkness dark on our forum!


Happy Bungie Day!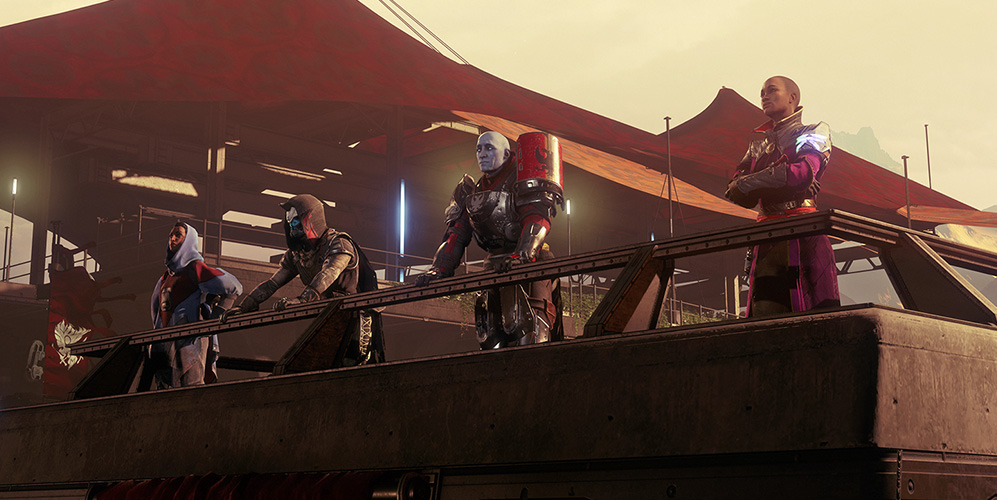 Bungie is celebrating Bungie Day with details about the upcoming Moments of Triumph, launching later this month. Lots of goodies, both in-game and out, are or will soon be available - go read for more details! The Bungie Store has special items available (history suggests you should buy soon if you're interested), and the post also contains some great-looking Forsaken-themed wallpapers. Happy Bungie Day!
MotS: A Poetic Adventure (Part 1)
OS_Epsilon stopped by with a pretty amazing fan creation, in celebration of Bungie Day - it might need a little explanation. When the Music of the Spheres was written, accompanying poetry was commissioned from poet Malcolm Guite. Because of the issues with the release of MoTS over the years, this poetry was never released... until now. With narration by My Name is Byf and Moonvald, and some very nice visuals, you can enjoy the first of these poems on YouTube (or above, embedded). Malcolm Guite wrote up his own thoughts of this release (and some more details about the poetry itself) on his website. There's a 17mb booklet that goes along with this release, containing the first poem (The Moon) - we've made a local copy available so that you don't have to navigate MediaFire.
Bungie at GDC 2018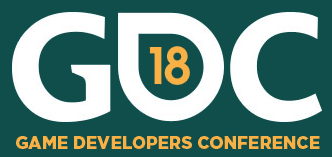 It's a new year, which means the
Game Developers Conference
is right around the corner! (Well, nearly - it takes place in mid-March.) Sessions are now online, and five of them feature Bungie employees this year:
If you're going to be near San Francisco in March, put this on your calendar!
Help The Harvey Disaster Relief Effort, Get Exclusive Gear!
Wondering how you can help the relief efforts in Texas?
The Bungie Foundation's got an option for you
, and you get a neat
pin and exclusive emblem
for your generosity. Be sure to double-check your shipping options, and be sure to hurry, as there are only a limited number available. Thanks,
unoudid
, for letting us know on our forum, and thanks to all those of you choose to help!
Bungie Podcast - Betas and Protein

Urk has managed to process and post the latest Bungie podcast (on iTunes, or direct via Bungie RSS) before the Destiny 2 Beta begins tomorrow, so you can go listen to Luke Smith, Mark Noseworthy, Eric Osborne, and Robert Engeln discuss everything from carrying your friends to Chipotle meat goals. Great talk - find 45 minutes and listen! Thanks, electricpirate.
Almond Butter, Apples, and Destiny 2
Luke Smith, Mark Noseworthy, and Eric Osborne gathered to discuss everything from PBJ fixings to the direction of the Destiny franchise - and you can listen via the latest Bungie Podcast. There's a discussion thread on our forum, as well.
Happy Bungie Day!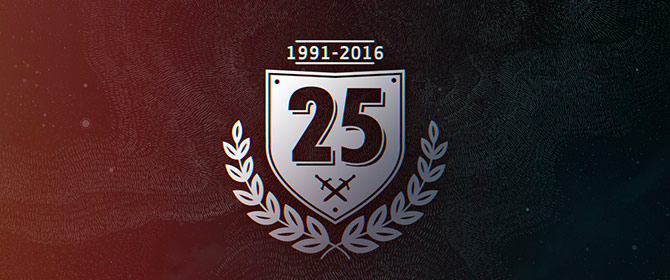 Swing by Bungie.net and read about the goodies on offer for Bungie Day! The Year 2 Moments of Triumph book is now available, and if you haven't finished the tasks within, you've got until September 20 to do so! New schwag is available in the Bungie Store, and buying it this week nets you a pretty cool in-game emblem. There's plenty more, so go and see! (We have a local copy as well, since this is the standard This Week At Bungie post this week, too.)
Bungie Foundation Highlighted in Make-A-Wish Newsletter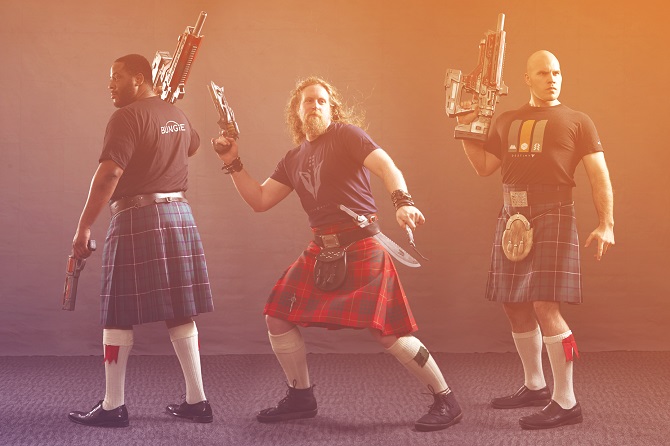 The good folks over at Make-A-Wish have decided to highlight the Bungie Foundation as a loyal supporter
in their 30th Anniversary Newsletter
. You can also get Bungie's account of the experience over at
the Bungie Foundation's website
. It's a great reminder of how our favorite developer gives back to the community with the help of their own loyal fans (you!).
The Evolution of an Interface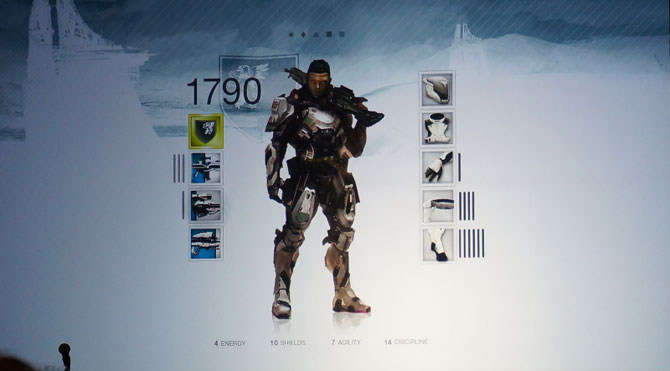 Last week, we
mentioned
that Dave Candland, UI Guru at Bungie, was giving a talk at the Game Developers Conference on Destiny's interface. The actual talk will likely be available at some point on the GDC website, but for now,
you can swing by Kotaku
to see some cool screen grabs showing some of the ideas the team went through before settling on what we currently know as the Destiny interface. Super-cool! Thanks again,
Korny
.
The Sounds of Destiny Discussion Panel - now on YouTube
If you hadn't gotten a chance to see the discussion panel streamed last week on Bungie's Twitch channel (and archived there a day later) - maybe, say, because Twitch is blocked at work - you can watch it now, on YouTube (or embedded below). All of the streaming content is stored on this channel, eventually (including, for example, the Bungie Bounty event that took place this past Monday) - bookmark it, and check back each week for new goodies! Thanks, Korny.
Tenacious Design and the Interface of Destiny
One of the Bungie talks to be given at GDC this year is a look at the UI design of Destiny, presented by longtime UI guru Dave Candland. The preview vid released to promote this is really fun (and contains lots of tidbits showing the evolution of the interface, for folks who want to pore over details) - go give it a look! Thanks, breitzen.
Bungie Appoints Pete Parsons as New CEO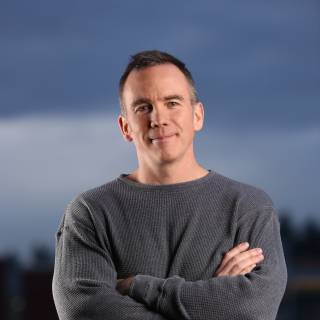 Harold Ryan has stepped down as CEO of Bungie today, and Pete Parsons has been appointed as the new CEO. Pete issued a short statement about the change:
I want to personally thank Harold for his friendship, passion, hard work, and dedication in helping make Bungie the great company it is today. As a team, we celebrated many victories and weathered many storms.
To the players of Destiny, I want you to know that my number one priority, and Bungie's, is and always has been to deliver great games that we can all share together. I believe that Destiny is a one-of-a-kind experience. I also believe you have yet to see our studio's best work. My new role here at the studio will be entirely focused on fulfilling that promise.
Congratulations to Pete! No word if Harold will be staying with Bungie.
Happy Bungie Day!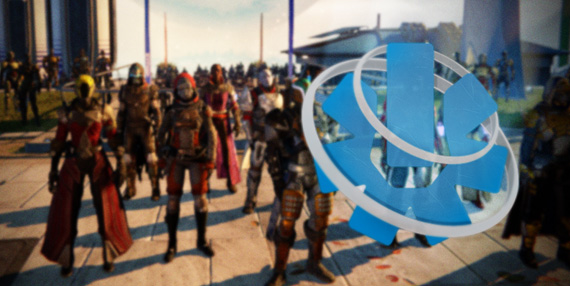 It's July 7th again, and Bungie is celebrating! For those that don't want to read the whole article:
There is an emblem you can earn by completing all of the major accomplishments from Year One of Destiny! (Thankfully making it to the Lighthouse is NOT on the list!)

A video celebrating the Community's contributions from Year One.

A Year One art contest with the chance to win a Collector's Edition of Destiny.

New website avatars for your Bungie.net profile.

A new section of Bungie.net and called the Armory showing all the gear and perks, as well as the sources where you can find them!
How did you celebrate Bungie Day?
Coming Soon - Conversation With Creators
Playstation is kicking off a new series of interviews, called 'Conversations with Creators'. They look to be roundtable discussions with Wil Wheaton as the moderator. Episode 1 will feature Bungie, with Jason Jones, Luke Smith, Ryan Ellis, and Jason Sussman participating. It airs on July 7, and the official page has just a Wheaton-hosted promo... but Facebook has a 90-second excerpt from the interview itself - this looks to be fantastic!
Guardians To The Aid Of Nepal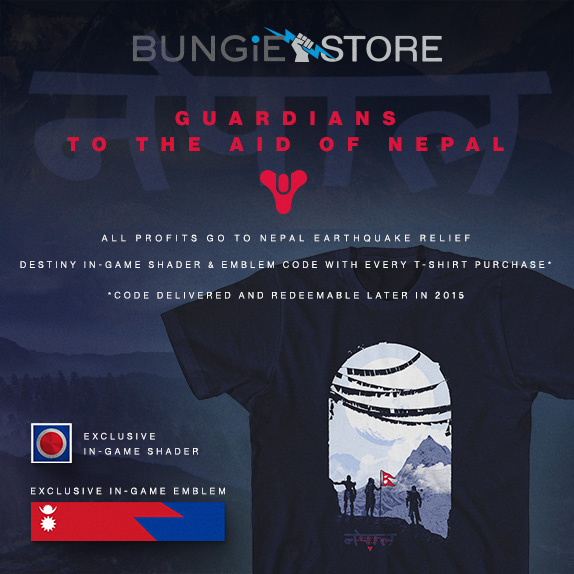 The Bungie Store is currently taking pre-orders for a special edition Nepal Aid T-Shirt. The shirt costs $24.99 and you'll receive a custom in-game shader and emblem. 100% of the profits will be donated to charities involved with relief efforts in Nepal. The last day to order one of these t-shirts is May 24th and they will start shipping in early June. Help support those in need!
Bungie Weekly Update 4.30.15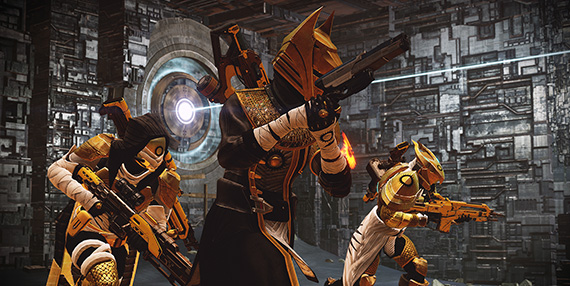 The Bungie Weekly Update recaps the Trials of Osiris reveal and highlights some of the Crucible tweaks and changes players can expect after downloading the 1.2.0 update on May 19th. Players who did not purchase The Dark Below will have access to all three PVP maps - neat! Also, be sure to check out how you provide aid to the people of Nepal though the Bungie Foundation. Next stop, The Prison of Elders! Thanks, CyberKN. (It's local, too)
Bungie Weekly Update - Reef Madness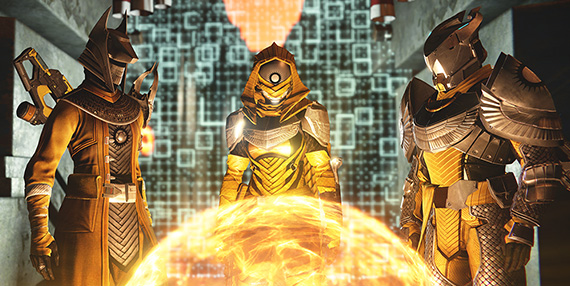 The Bungie Weekly Update is live and is chock full of House of Wolves information. There's a concise summary of what Bungie presented during the live-stream of the Reef (the stream is also archived). There's also an update on the changes being made to commendations with the release of HoW - woo! The next Iron Banner will start with the weekly reset and DeeJ has the scoop on what gear you'll be working towards. Be sure to also check out the latest Destiny support update! Lastly, don't forget to tune in on April 29th at 11am PST for a first look at the Trials of Osiris. (For those who need it, it's local, too.)
A Cornucopia of Illuminating Talks

The GDC Vault, an archive of GDC presentations, has released 7 (!) Bungie presentations from this year's conference - go peruse them for some insight into the building of Destiny:
The last one is a video of a panel discussion, but the rest are all Powerpoint presentations (and text transcripts). Thanks to INSANEdrive for pointing these out!
Destiny: Six Years in the Making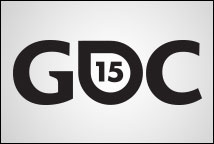 Gamespot has posted the recording of Chris Butcher's talk at GDC this year titled "Destiny: Six Years in the Making." You can watch it over on their site or on their Youtube channel, and here is Bungie's own description of the talk:
At Bungie, we built games based on the Halo engine for ten years. However, by 2008 it was beginning to show its age and there were many core systems that were ill-suited to a modern game development environment. For our new game, Destiny, we sought to develop an engine that would last us just as long as the Halo engine had. This talk will cover the six-year development arc of the Destiny engine, from inception to ship.

(Thanks to uberfoop for posting about it on the forum, even if I didn't notice until after the fact!)
Open House, Summarized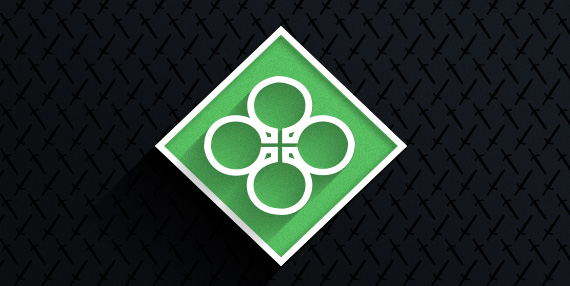 Did you miss
Bungie's Developer Open House
on Friday? Never fear, a faithful redditor, Doomsaw616, did a great job of
summarizing the results
. (Key points plus links if you want to read the responses yourself are all available.) Go catch up! (Thanks,
Xenos
.)
Bungie Bounty: TTL Gunslingers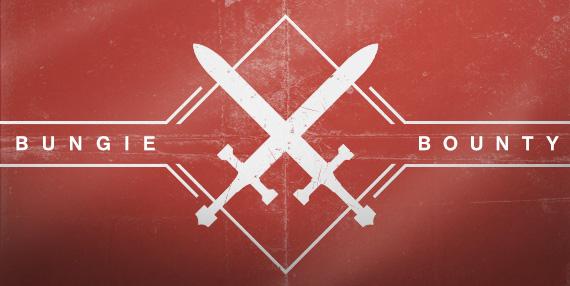 The latest Bungie Bounty is on the TTL Gunslingers tomorrow, Wednesday the 18th, at 6:00 PM Pacific time. If you can best them in Control, you've got a chance at a very unique emblem.
Dads Versus Crota
The Bungie Bounty is on a mystical, satanic creature this week - Crota himself. The Dads of Destiny, alongside three Bungie representatives including Urk, will take a step into the darkness and see if they can emerge victorious at 8:30 PM Pacific. You can watch via Bungie's Live Stream. (Thanks Pete)
An Invigorated Bungie Bounty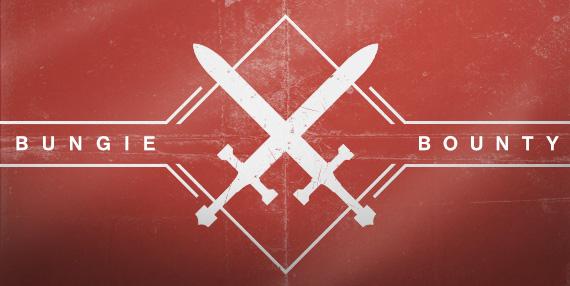 Tonight, starting at 7:00 PM pacific, you'll have the opportunity (if you can get matched with them) to beat Deej and the Invigorate clan on the PS4 Control playlist for a special emblem. Read here for details and a link to the stream.

DBO Bounty Cashed In
The DBO Admin Team challenged the Destiny Community last night in the Crucible, and despite DeeJ's best efforts, we managed to deny most fireteams of the exclusive loot. One fireteam who did manage to secure the bounty though was from our very own forums! Beorn has posted the match on Youtube:
And Ragashingo has his own... interesting... take on the match:
"Last night a top flight fireteam from the website Destiny.Bungie.Org (not to be confused with Bungie.net, the official website of Bungie Inc. the company that created classic games like Marathon, Myth, Oni, and Halo) gathered on the aging Xbox 360 platform and hunted for what is known as the Bungie Bounty. In said bounty, a team needed to be randomly matched up with the designated bounty team and beat them in a round of Destiny's (Bungie's newest game) multiplayer mode known as The Crucible.
Defending the bounty (and representing the forces of The Darkness (THE DARKNESS! THE DARKNESS!) were Louis Wu (AKA: Claude, looooong time head honcho at Bungie.org (which should still not be confused with Bungie.net), Beorn (a webdesigner best known for DungeonGrid.com (that could be true!)), XenosKB (the fastest news gather in the north, south, east, west, and middle!), Gwath Gil (aka: Leviathan, perhaps best known for his new and ongoing indie comic Mayflower(www.mayflowercomic.com)), and Malagate (the guy not sporting a Bungie related emblem...). Also with them was DeeJ, Bungie's (.net's not .org's) esteemed community manager.
Representing the forces of The Light were: Up North 65, Speedracer513, BeardFade, ChaosSociety, iconicbanana, and the every popular, beloved, fantastic storyteller and all around great guy Ragashingo.
The battle between these two diametrically opposed forces was a tense one with the lead shifting back and forth multiple times. Fortunately, for all concerned, The Light, a team consisting entirely of Hunters as they were hunting for the Bungie Bounty, prevailed and banished The Darkness (THE DARKNESS! THE DARKNESS!) back to the shadows. Notable moments were where multiple members of The Darkness (THE DARKNESS! THE DARKNESS!) flung themselves off the play area realizing that it was the better way to go, and Beorn's especially bad aim with rockets that let at least three members of The Light live to fight on.
While things started out bleak for The Light, they eventually managed to rally in the third half of the match with their hero, Ragashingo, delivering the last kill of the game against cheating Mythoclast user Beorn with his trusty modified Tex Mechanica hand cannon "The Last Word."
It truly was the last word, at least for the forces of The Light who graciously stepped out of matchmaking giving those who sided with The Darkness (THE DARKNESS! THE DARKNESS!) a much needed, easy, soothing win."
Say goodbye, Ragashingo.