Search results for tag '
character

'

Showing results 1 - 5 of 5 matches
GDC 2014: Character Customization
Scott Shepherd (Technical Art Lead for Bungie's 3D Department) presented this year at GDC. The talk, Building Customizable Characters for Bungie's Destiny, is now available on the GDC Vault. In this hour-long presentation, Scott presents a ton of information about the vision and implementation of the character appearance and customization that we will experience in Destiny. The talk itself is about 40 minutes long, with another 20 minutes of Q&A afterward. Very interesting! (Thanks to Xenos for the heads-up!)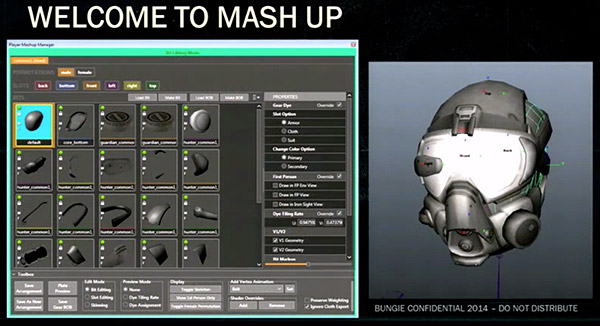 Beorn | Apr 7, 2014 02:14 pm |
link
---
Progressing your character without throwing it away

Tyson Green gave another interview to GameInformer; this one focused on how your character will progress in Destiny. It's a great read. Thanks, Mr Daax.

Claude Errera | Dec 27, 2013 10:54 pm |
link
---
Fan Character Design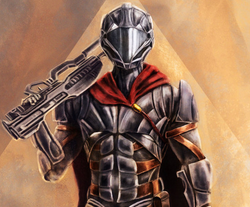 Biwald
shared his
Titan character design
with us - he based his design on Greek armor and Destiny concepts. The result speaks for itself. Check it out!
colindosaj | May 24, 2013 05:06 pm |
link
---
A Trained Eye
Bnet user thesharpspoon pointed out a few screenshots of some characters that you may have missed (I know I did) from the GDC Character Development trailer.

colindosaj | Apr 17, 2013 01:38 pm |
link
---
Destiny Character Development
If you missed the video segment from Bungie's GDC presentation (or want to watch it again), DeeJ has posted the video on the Bungie Blog. (You can also find it on the Bungie YouTube channel.) Press play and drool at the impressive character design!
ncsuDuncan | Mar 28, 2013 04:59 pm |
link
---