Destiny UI wins 2015 Cased Award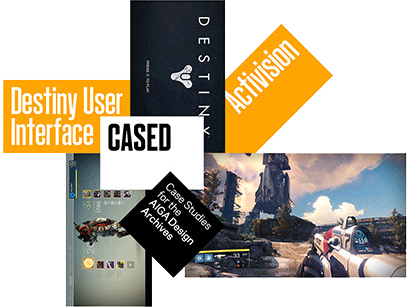 AIGA
, the professional association for design, hosted the 2015 Cased competition, and honored 15 design solutions that demonstrate the value of design.
Destiny's User Interface was one of these solutions
- congrats, Bungie! The writeup digs into how Bungie saw their challenges, and what they did to meet them; good reading! (There are also a bunch of links to articles that have been written along the way, in case you missed any of them.) Be sure to check out
the rest of the winners
, if you have interest in design - there are some spectacular entries in there!
Claude Errera | Dec 13, 2015 10:48 am |
link
---