This Post's a Little Sketchy...
Actual news? ... I got nothing, sorry. I don't know where Claude keeps his magic bag of secrets. But I did sketch a Warlock to make up for it. Then ruined it with markers. Then scanned it and salvaged it in Photoshop. Whew!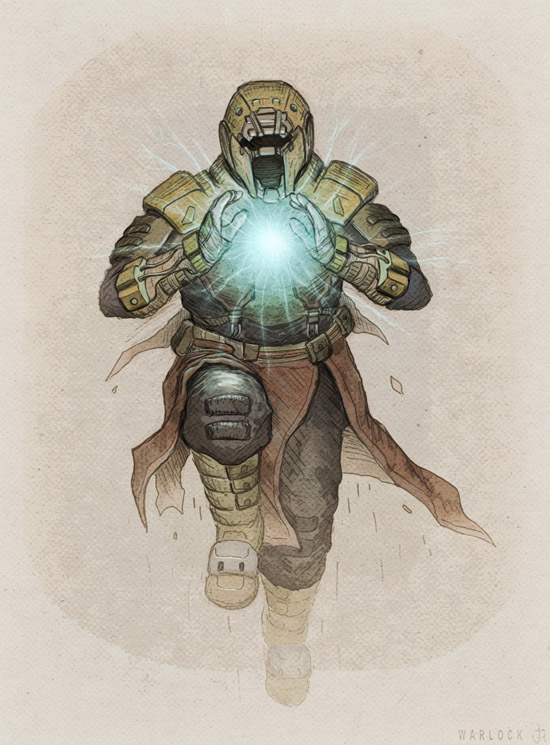 Click above for a larger version. Makes a good wallpaper/lock screen for your fancy mobile gizmos. Hunter, Titan sketch cards coming in the future.
Leviathan | Sep 2, 2013 12:51 pm |
link
---