Search results for tag '
Levi

'

Showing results 1 - 7 of 7 matches
Another Sketchy Post...
Hey remember that Warlock I drew a while back? Here's a Titan to go along with it, with a Hunter on its way (she got stuck in a public event I think, she'll catch up).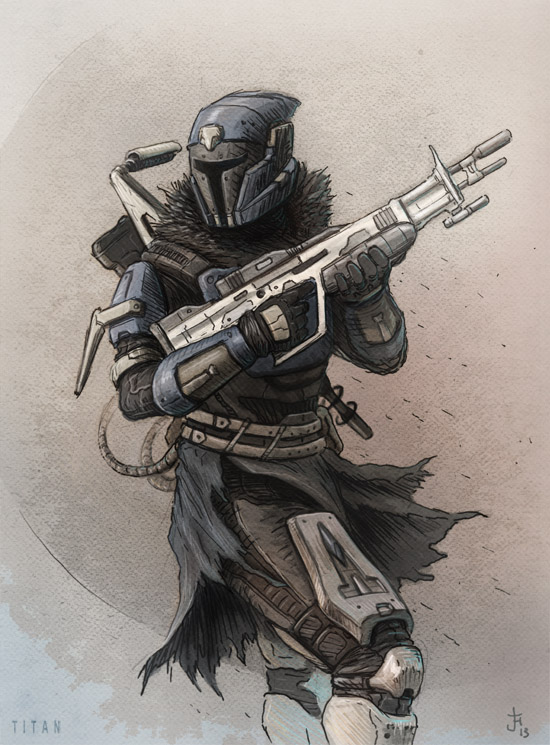 Click above for a larger version. After that Hunter, maybe I'll look into continuing this series for our villian factions...
Leviathan | Oct 8, 2013 01:11 pm |
link
---
This Post's a Little Sketchy...
Actual news? ... I got nothing, sorry. I don't know where Claude keeps his magic bag of secrets. But I did sketch a Warlock to make up for it. Then ruined it with markers. Then scanned it and salvaged it in Photoshop. Whew!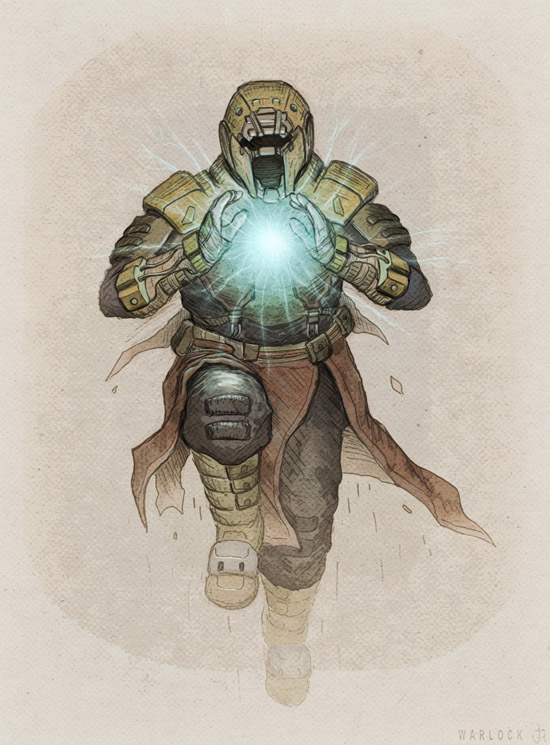 Click above for a larger version. Makes a good wallpaper/lock screen for your fancy mobile gizmos. Hunter, Titan sketch cards coming in the future.
Leviathan | Sep 2, 2013 12:51 pm |
link
---
Killing Time
If you hadn't pieced the clues together already, a significant fraction of the DBO Team is at PAX right now, so the frontpage news might slow down a bit.
To make up for this, I've decided to try to express in sketch what it feels like to not be at PAX: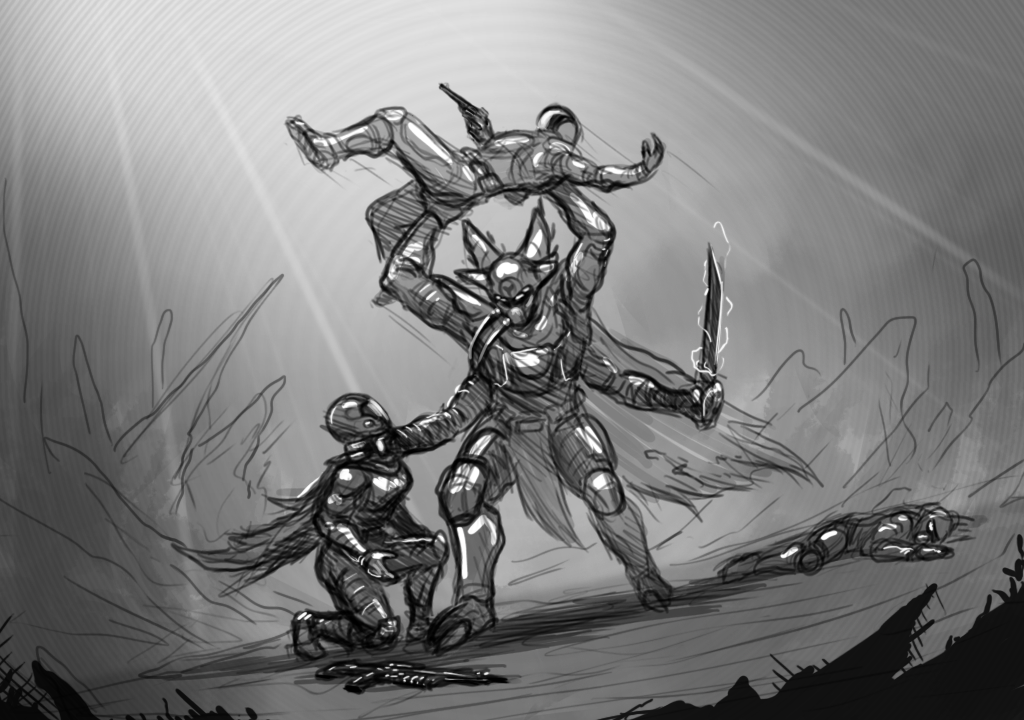 Leviathan | Aug 30, 2013 09:45 pm |
link
---
Awake

Our own Leviathan created an image that may not have started as a Destiny piece... but last night
it evolved into one
. (A separate version fits perfectly into his completely unrelated but making-me-drool
Mayflower project
- go check out the potential cover art in
his DBO forum post
.)
Claude Errera | Jul 1, 2013 07:30 pm |
link
---
Wake me in seven days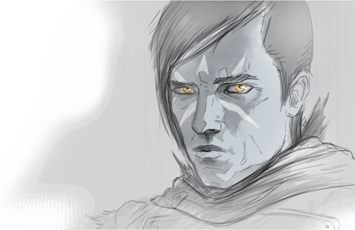 Today might have been light on Destiny news, but fear not, for Bungie Day is only a week away. What wonders await us on the seventh day of the seventh month? If you care to speculate, kidtsunami has a fun thread for you, or we can all just pass the time by staring at this awesome new sketch Levi made of "that guy from the trailer". (Click for full-size.)
ncsuDuncan | Jun 30, 2013 10:01 pm |
link
---
Frontpage News Sketches Round 1

Have you noticed those cool little sketches we include with some newsposts? Have you wondered about them? Our resident art generation slave, Leviathan, is responsible for them, and this afternoon
he dumped them onto our forum
for your visual enjoyment. Go check it out! (Gettin' close to the time when we kick off a Levi gallery here...)
Claude Errera | Mar 26, 2013 11:43 am |
link
---
Brothers in Arms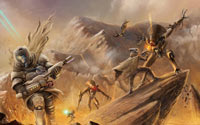 Leviathan posted both
a wallpaper-sized version and a much-bigger-than-wallpaper-sized version
of his 'Brothers in Arms' piece that is serving as the background for our Twitter feeds - swing by and grab a copy for your own desktop! He'll be augmenting the thread with other bits in the near future (and we'll probably set up a gallery for the collection) - but for now, just take a good look at this Cintiq-enabled piece!
Claude Errera | Mar 17, 2013 03:16 pm |
link
---