Search results for tag '
Breaking

'

Showing results 1 - 25 of 35 matches
Breaking In - Automation Overlord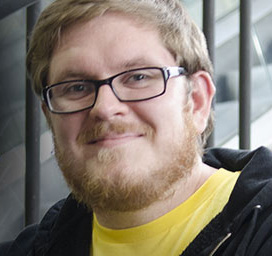 Yesterday we missed highlighting Deej's
interview with Thomas Wiley
, who whips an army of machines to do his bidding, testing Destiny on an intense auto-pilot for bugs and crashes while the human testers tackle the usual road. Go read the details!
Breaking In - Shaun Martin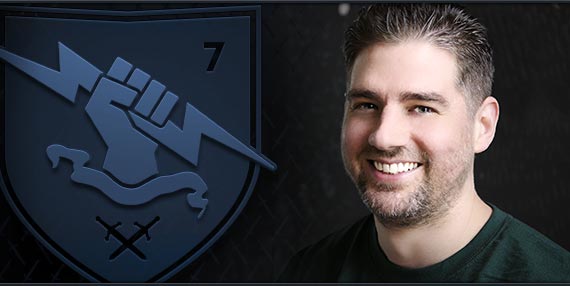 Shaun Martin is a tester for Destiny's multiplayer team - it's his job to make sure the game plays nice with you. Go read
the latest Breaking In article
at Bungie.net to learn about how he got to where he is, and why he loves that place. Thanks,
Xenos
.
Breaking In - Adam Pino

The latest
Breaking-In article
was posted yesterday, but we didn't get to it... and we're sorry. Adam Pino is a network engineer, and it's his job to make sure that when you shoot a head, your target feels it. (That's Adam's description, actually.) Go give the whole piece a read! Thanks,
sario
.
Reaching for that bar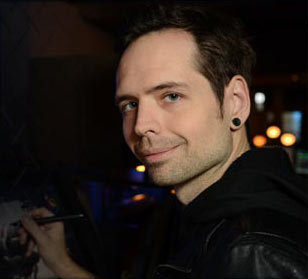 Adrian Majkrzak is an artist who builts concepts that get turned into stuff we'll eventually play in Destiny.
The latest Breaking-In article at Bungie.net
gives you the lowdown on what drives him, how he honed the skills that got him hired, and what he does in his spare time. He's even got some advice for aspiring artists who might look with longing at the job he's got. Go read! (Thanks,
Xenos
.)
John Favaro: Dinosaur, Ninja Turtle, Bungie Superhero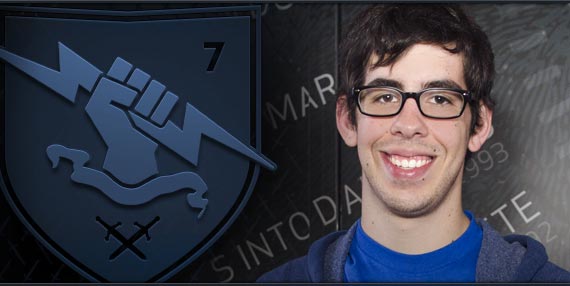 As a Production Engineer at Bungie, John Favaro jumps at the opportunity to remove the metaphorical roadblocks that sometimes pop up in the course of game development, clearing the way for his fellow Bungie employees to get more work done. If the can-do attitude he exhibits in DeeJ's latest Breaking In article is any indication, John would probably take a shot at moving literal roadblocks as well - if it didn't expose his secret identity, of course.
Andy Xiao: 8-bit beginnings to Spec Ops Specialist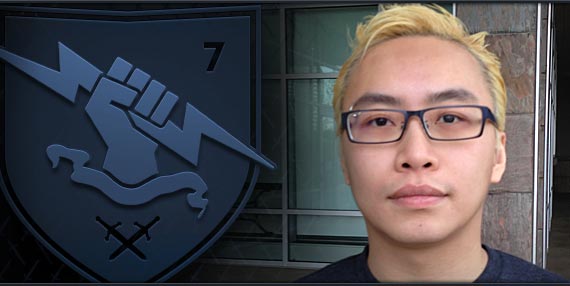 The latest Breaking In feature is up over at
bungie.net
; this installment focuses fire on Andy Xiao, a generalist operative on the Spec Ops team.  His various talents are applied in key places to enrich the Bungie secret sauce, adding his own artistic touch to the Destiny experience.  Go read up on this tea-swilling, cat-loving craftsman; I'm looking forward to seeing the hard work he and his team put into Public Events!
Testing Your Investments

The latest
Breaking-In article
at Bungie.net focuses on the life, loves, and motivations of Investment Test Lead Daniel Auchenpaugh. Your interaction with Destiny loot will depend, to some degree, on this man - go learn more about him! Eagle-eyed sario was the
first to notice
on our forum.
Breaking In - Jonathon Dobbs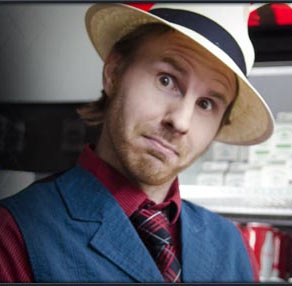 Jonathon Dobbs squashes bugs - bugs that would make Destiny less appealing to you and me. You can read about his job, his life, and his road to Bungie in
the latest Breaking In article
at B.net - if you want your OWN job there, or if you want to know more about the people who are building the game that will swallow your next holiday season, this is a good series to keep up with! (Thanks,
Xenos
.)
Celine Bolduc: French Localization Editor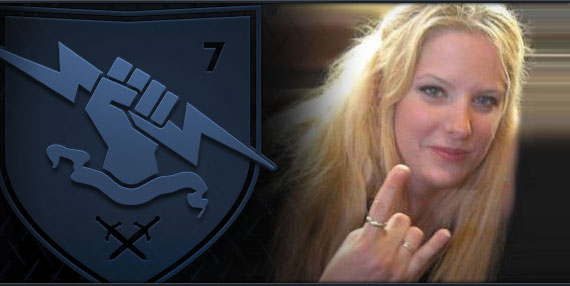 Défendez la dernière cité sur Terre. Vainquez nos ennemis. Explorez les ruines de notre système solaire. Devenez une légende. Pardon my French, but it looks like Bungie is planning to kick ass all over the world when Destiny releases, and Céline Bolduc is there to make sure the message of world domination doesn't get lost in translation. Read about her story (in English, thankfully) in the latest Breaking In article over at Bungie.net. (Thanks for the new tip, sario!)
Mike Shannon: Pool Shark, Server Wrangler, Future Restaurateur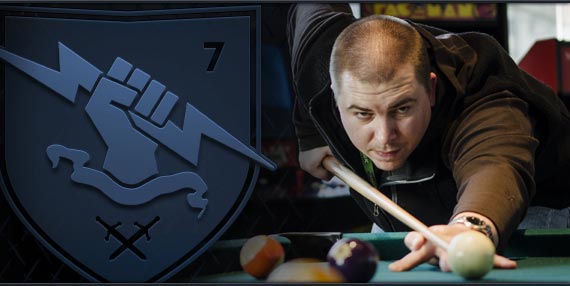 Throw caution to the wind and skip class to read the latest Breaking In article to learn about Mike Shannon, Senior IT Engineer on the Data Center team, and his unorthodox journey to Bungie. Find out how this hard-working foodie climbed the ranks of the IT world, then take his advice and head back to class with a renewed hunger for expanding your breadth and depth of knowledge.
Kailey Frizzell: Funky Bands, Fuzzy Blankets, Freeing Phogoth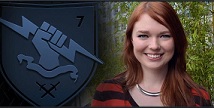 Another Breaking In article has surfaced, and this time the spotlight shines on Kailey Frizzell. She's a technical artist on the Bungie's Spec Ops team, which might sound like a really cool, impressive job, but in actuality is a... really cool, impressive job. Hm. At any rate, visit Bungie.net to read all about Kailey's fascinating journey to Bungie, her axe-cellent geek credentials, and her favorite moment from the Moon.
Kyle Robinson: B.Net's Guardian / Wearer of Great Hair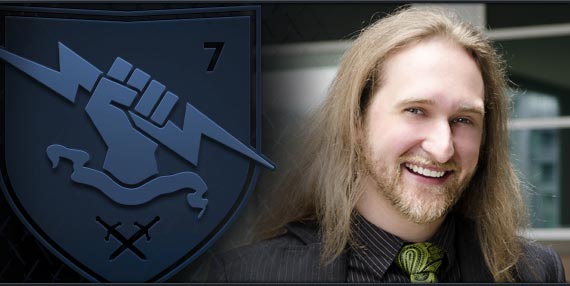 It's Monday, so that means there's a
Breaking In article
to share. It's focus this week is web tester Kyle Robinson, his cool hobbies, and some intriguing words about Bungie's interview process. Thanks to our local tarot card reader, Xenos, for
posting it
in our forums.
Most just call me Tex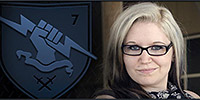 Destiny's story may be locked-down tighter than Fort Knox, but that doesn't keep this week's Breaking-In article on Bungie.net from featuring
Tex Mercer, Story Mission Tester
extraordinare. Give it a read to see what she does at Bungie, how she landed in the hot seat testing the story mode for Destiny, and hear her advice for those looking to break into the industry!
Melanie Theisen: Master of Languages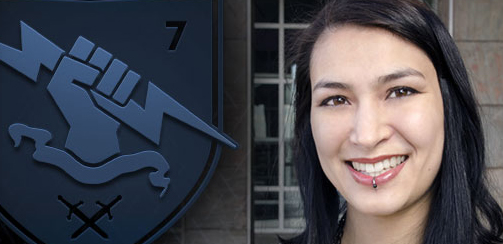 Meet Melanie, Bungie's German Localization Editor! Go see how many voices she has in her head, as well how she helps Bungie reach even more people on their march to conquest.
Mike Poe: Artist, Architect, and Spiderman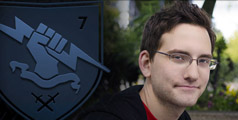 The latest Breaking In article at Bungie.net is live (thanks to Xenos for pointing it out on our forums). Go discover Mike Poe, lighting artist extraordinaire. Learn how he went from Halo fan to Bungie employee and watch a very cool trailer he made in college showing off his talents.
John Harris: Exterminator

There's a new Breaking In article on Bungie.net today, this week featuring Multiplayer tester and Bungie veteran John Harris. John's duties involve tracking down bugs in Destiny's competitive multiplayer so that when the game lands next year we're treated to a smooth and exploit-free experience. And he does this by playing Destiny multiplayer every day. It's a tough job, but somebody's gotta do it!
Annie VanderMeer Mitsoda: Public Events, Immortal Jellyfish, & Focus in the Fast Lane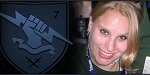 The latest Breaking In article has been posted at Bungie.net! Go read about Annie VanderMeer Mitsoda, a member of the Public Events team who will have a hand in crafting the spontaneous developments in Destiny's living world.
David Helsby: Treasure Hunter, Longshoreman, Animator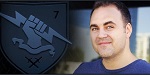 We all know Destiny is going to have a plethora of weapons in a wide range of shapes and sizes, but it's easy to forget that each firearm needs a carefully crafted reload animation (or at least a cooldown sequence). David Helsby is a member of the Bungie team responsible for creating first-person animation for Destiny, and he sat down with DeeJ to discuss his unconventional work history (and how that lead to him Breaking In), his Unicorn-enabled commute, and the intricacies of a melee animation. Give it a read!
Liz Bergeron: Hive Destroyer, Ridiculously Good Cook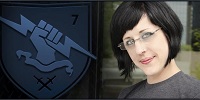 You're creeping through the dark, musty tunnels of the decrepit Cosmodrome wall when you come upon a pack of Fallen Vandals. Expertly tossing a grenade at their feet, you raise your rifle and unleash a harsh staccato of gunfire... but the creatures do not acknowledge your bluster. One of them walks headfirst into a wall. Enemy AI is a complex system with a lot of room for glitches, and Liz Bergeron's job as Lead Combatants Tester is to make sure you never see it borked. Read the latest Breaking In article to see how she puts Destiny's hostiles through their paces!
Wesley Olson: PlayStation Tester, BBQ Master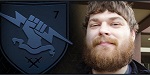 Ground bacon, candied bacon, maple bacon. Did that get your attention? If so, you might enjoy the latest Baconing In-- er, Breaking In article over at Bungie.net. DeeJ grills new hire Wesley Olson on his hiring experience, his personal hobbies, and his knack for setting up PlayStation dev kits. There's plenty to chew on here, so check it out! (Thanks, bacon.)
Breaking In - Scott Bilas
The latest
Breaking In article at Bungie.net
looks at Scott Bilas, the Lead Engineer for Grognok (the world-building tool). Go see how he got to Bungie! I found it a fascinating read... but then, he's doing what I wish I could do. Thanks,
minasodaboy
.
From the Windy City to a rainy one.

Sometimes DeeJ is on the answering side of a Q&A, and sometimes he's the one asking ze questions. Bungie engineer Jason Minard got a turn in the hot seat for today's Breaking In article, wherein he spilled the beans on how a Philosophy major landed a job testing Destiny's back-end server systems. Give it a read, it's quite inspiring!
Robotic carnival music and four hundred stairs.

DeeJ has posted the latest Breaking In article over at Bungie.net; this time his victim is Eric Cassels, an Environment Artist dedicated to building the worlds of Destiny. Give it a read, and find out how Eric went from doing custom fiberglass work on cars to creating models and textures for Bungie's next game!
Andy Firth, Console Whisperer

Hot on the heels of yesterday's confirmation of a
fourth
console in Destiny's line-up comes today's
Breaking In interview with Andy Firth
, industry veteran and Lead Engineer on Destiny's Platform Team. Andy heads the group responsible for wrangling Destiny's various hardware platforms so that the other teams don't have to. Go read his interview to get a glimpse at what his road to Bungie looked like (as well as a valuable lesson about checking your Facebook messages)!
They call 'em rock stars...

This week's
Breaking In spotlight
shines on Dave Matthews - no, not the South African musician, the 3D artist who works at Bungie. (He DOES make music, though. Just not on company time.) Swing by and see where this long-time industry veteran (he's been working on video games for 21 years) came from, where he's going, and why he thinks Destiny will be something that plays a huge role in your life!